For a few months now I've been enjoying paying for apps via Google Play Store in Naira using my Stanbic IBTC Mastercard due to something called Dynamic Currency Conversion in which I think Google Play converts dollar to naira using the official $1 to N199 CBN rate thus making every purchase "cheap".
The honeymoon seems to be over as I just tried paying for two apps via Google Play Store and my card was declined. I was simply told Card Not Eligible.
I switched to my GTBank Naira Mastercard and was declined twice after which I got the email below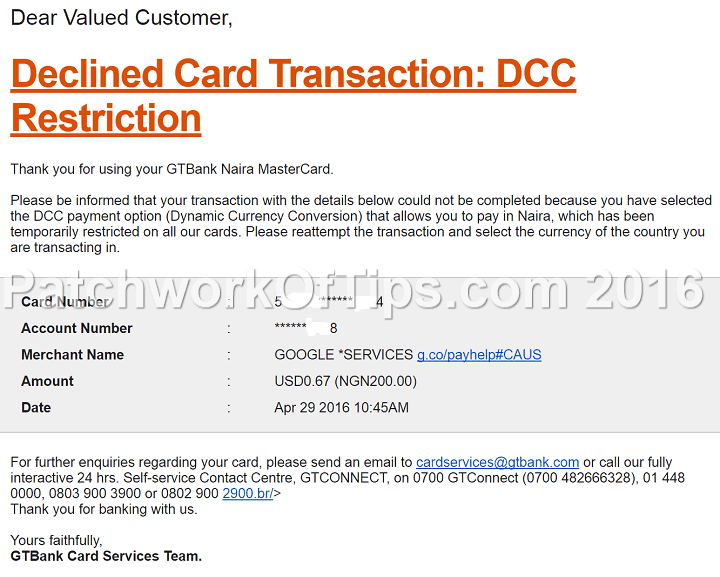 Assuming it was a Naira Mastercard issue,  I tried the Dollar Mastercard and still got DECLINED! So I placed a call to GT Connect and got the shocker.
GTBank has blocked all Google Play Store transactions on their Mastercard cards irrespective of the currency.
The customer care rep I spoke to couldn't give me a timeline on when this ban would be lifted.
I've contacted Stanbic IBTC to find out if this is the factor affecting my transactions and they said no. They basically asked me to just send screenshots of the declined transactions so they can investigate it.
I hope GTBank and other banks that might have decided to go down this road come to an agreement with Google Play Store less I start downloading pirated unsecure apps again *sad face*.
Please rate & share this article to help others. Thanks
You'll also like: