As a gadget addict (kinda) nothing brings me more joy than when I see an OTA update especially one that promises a whole new operating system. Unfortunately such radical OS upgrades come with issues of their own as certain functions in the previous OS versions are taken away completely or kind of masked.
Such is the case with Infinix Mobile's XOS Chameleon which was released a couple of months back. Some users have complained on not being able to transfer files via USB on their PC while some say changing their device IMEI is now impossible without rooting the device.
Well it so happens that you can still change your IMEI without rooting your Infinix device. What happened is that the section for doing this was moved elsewhere but here's how to access that part and change your IMEI easily without rooting your device. It worked on my Infinix Zero 3.
Install and launch MTK Engineering Mode Plus. Got to Phone Information and select Phone 1 to change or fix the IMEI number of sim slot 1 on your device.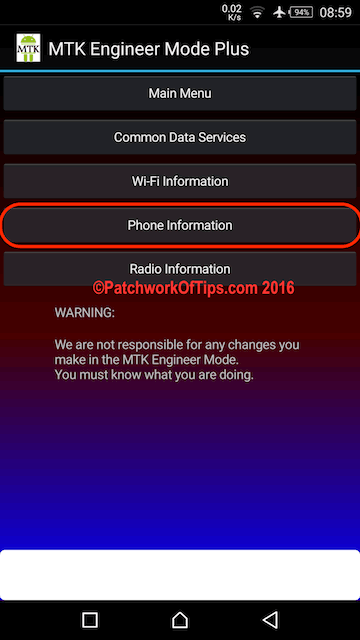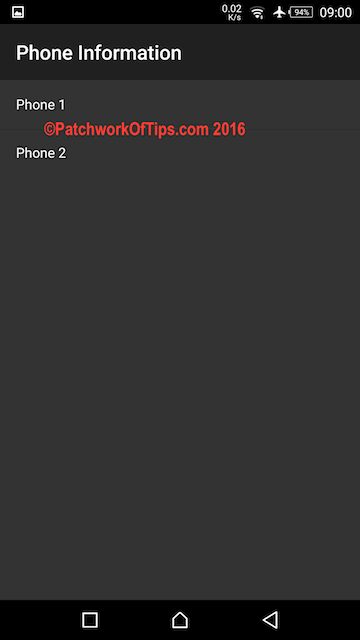 Type in AT +EGMR=1,7,"IMEI NUMBER" and then click on SEND AT COMMAND. Replace IMEI NUMBER with the imei number you want to use as shown in the screenshot below. Also make sure to leave a space in between AT and + and finally do not try this with your phone in Airplane Mode for it won't work.
If the IMEI change is successful, you will get a prompt saying AT command is sent: OK.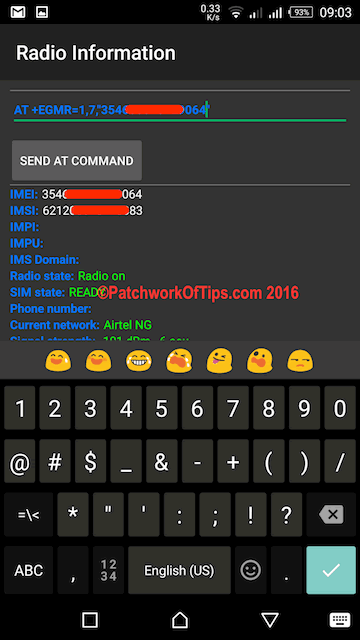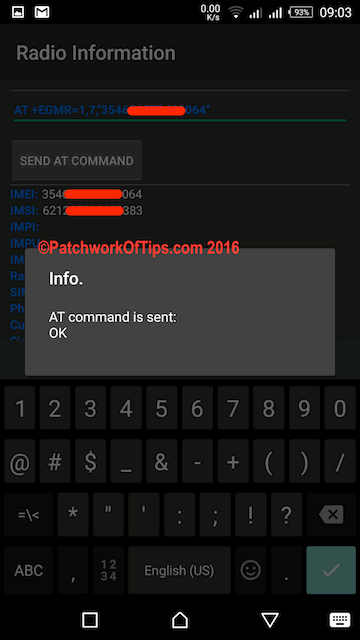 Go back to phone information and click on Phone 2 to change the IMEI number of sim slot 2. Type in AT +EGMR=1,10,"IMEI NUMBER" and then click on SEND AT COMMAND. Do not forget to leave a space in between AT and +.
If you get an OK, you're done. Simply reboot your device to complete the process.
This guide works for those that probably flashed their Infinix device and encountered that dreaded INVALID IMEI error. This should fix that straight up. It should also work for other MTK powered devices though not all.
UPDATE 29th October, 2016: Like I said previously, this worked for my Infinix Zero 3 running XOS Chameleon v2.0.0. If it doesn't work for you, please try this option >> How To Change IMEI On MTK Android Marshmallow Phones Without Rooting.
Got questions? The comment form below is always open.
Please rate & share this article to help others. Thanks
You'll also like: