So I finally got rid of my Xiaomi MiPad seeing as Xiaomi was so not serious about upgrading the OS and fixing the ridiculous lag and multitasking issues it had. My plan was to get a Refurbished 64GB WiFi only Apple iPad Air 2 but as time went by I realized $480 was a bit too much to splash on a tablet as my ad revenue isn't looking good at the moment and the forex exchange rate is getting worse by the day. As I was itching to get a new tablet asap, I decided to settle for the 10 inch Wi-Fi only Lenovo Yoga Tab 3  (the 8 inch model wasn't in stock). I know in the past, I made mention of never touching Lenovo's tablets again after they messed up my first Lenovo Yoga 8 tablet with a poor Android 4.4 Kitkat OS release but as the saying goes, NEVER SAY NEVER!
So far so good my experience with the Yoga Tab 3 10″ has been great for the $200 price tag despite some reviewers complaining about lag due to its 1GB of RAM and 1.3 GHz Quad-core Qualcomm Snapdragon 210 processor. The important thing to have in mind when buying this tablet is that, it is not built for heavy processing. It's a multimedia tablet for watching HD videos, Netflix, YouTube, causal web browsing and listening to music as well as reading e-books. If you plan on doing some serious multitasking and gaming on this device, you will be immensely disappointed.
Specification wise, the Lenovo Yoga Tab 3 10″ runs on Android 5.1.1 Lollipop and comes with Quad Core™ 1.3GHz (Qualcomm® APQ8009/MSM8909) processor, 1GB RAM, 1280×800 10.1″ IPS LCD HD display, 16GB internal memory, 8MP rotatable camera, 8400mAh Li-Ion battery and Dolby Atmos Sound. Detailed specifications are available here.
Lenovo is yet to make up its mind on if there will be an Android Marshmallow update for the Lenovo Yoga Tab 3 line though there are rumors that an application for this upgrade has been passed on to Google.
You can click to enlarge the major images below
Unboxing
Hardware
In line with keeping the price of the tablet down, it's made of mainly plastic. The only metallic part is the kickstand and battery compartment cylinder. The battery cylinder allows you to hold the tablet like a book while the kickstand permits you to use the tablet in a tilted or standing position as well hanging position (like a picture frame).
Aside from the display, you have the front facing Dolby Atmos enabled speakers in the front and the battery cylinder and rotatable camera at the bottom. There are no physical navigation buttons on this tablet.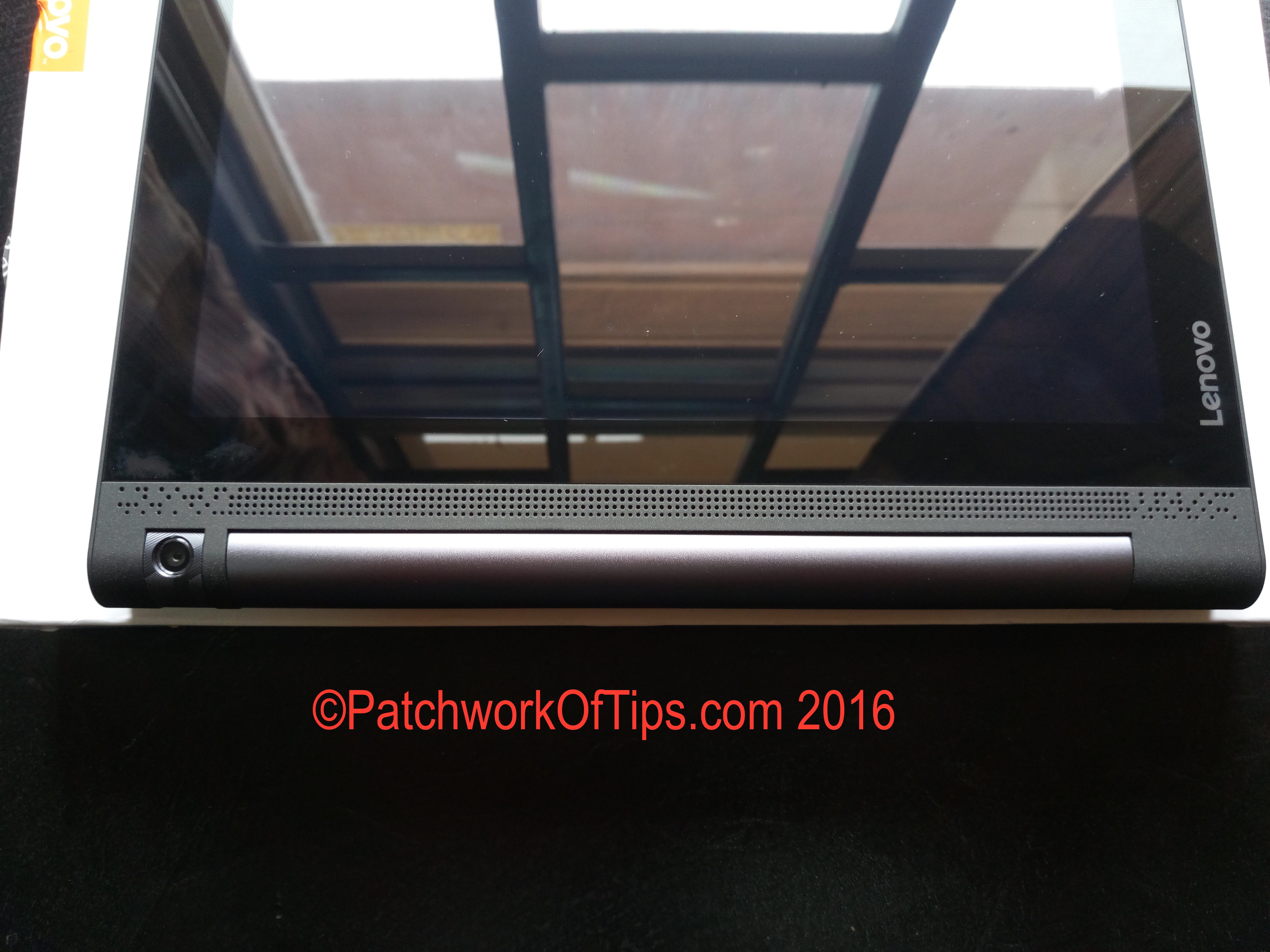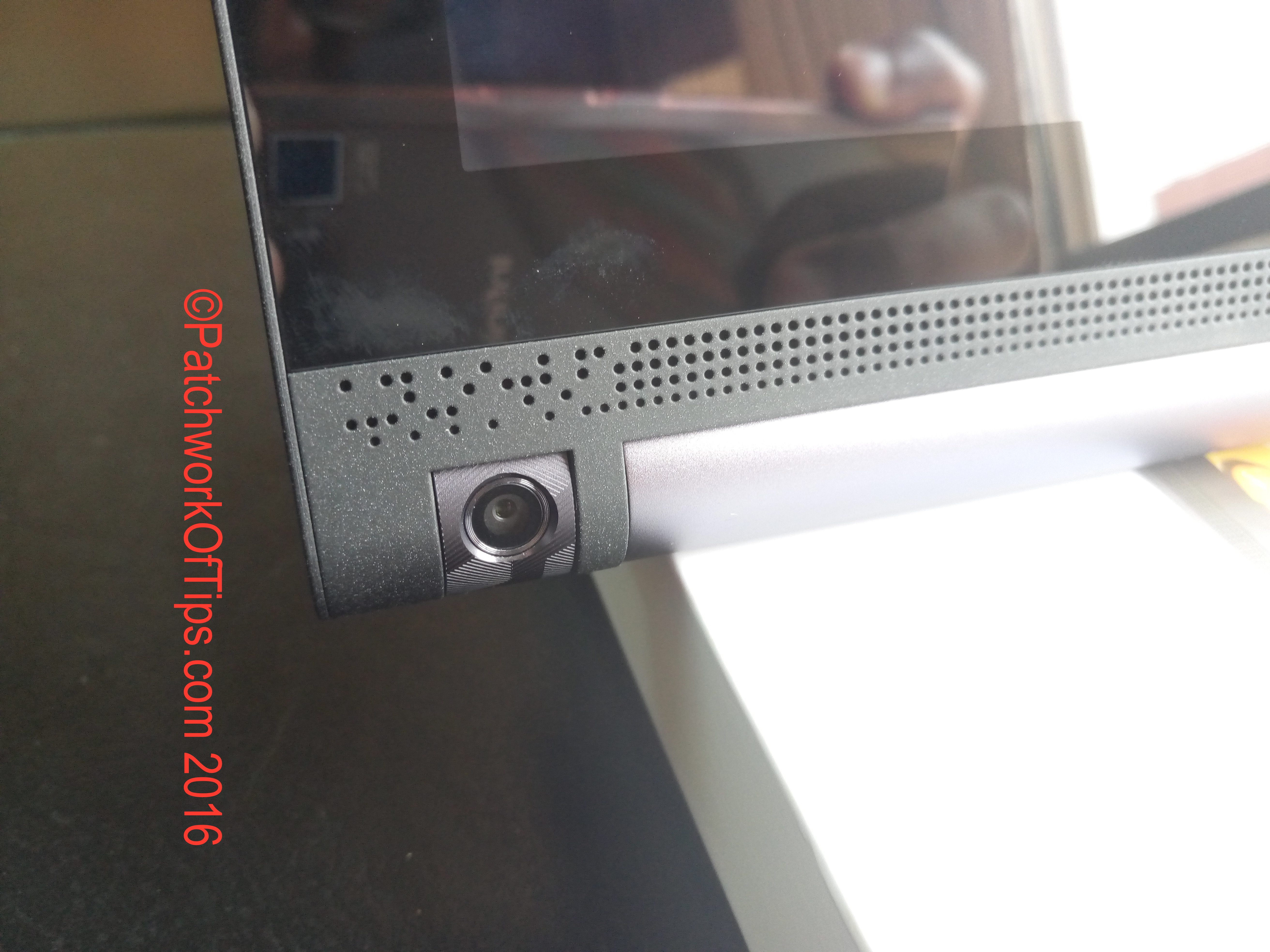 To one side you have the volume control, microUSB charging and data transfer port and power button while on the other side you have the 3.5 mm audio jack and microphone.
At the back, you have just the big YOGA insignia and the kickstand. To release the kickstand, you have to push the button in the center. Beneath the kickstand you have the microSD card and SIM slot covered by a piece of plastic.
At 661g, one handed use was impossible after 1 minute. It's just heavy. Also this is one tablet you ought to be really careful when using with the kickstand deployed as the kickstand as well as the hook for hanging the device on a wall are kinda sharp. One wrong move and you'd probably be making a quick stop at the emergency room.
Display
1280 x 800 screen resolution is best left for 8 inch tablets as when you put that on 10 inch tablets, pixels become quite noticeable and such is the case on this tablet though after some days you get used to it. Viewing angles are good IMO and the brightness level extremes are great.
The Lenovo Yoga Tab 3 range comes with AnyPen Technology which allows the use of spoons, knives, pens and even a carrot as a stylus. I tried it out with a ballpoint pen and it works though in some instances I had to tap firmly for the pen to be recognized. If you're going to use it, I highly recommend you get a screen protector first to prevent scratches in circumstances where you use a sharp object.
Oh, by the way, just like the body, the screen is a fingerprint magnet.
Battery Life
Lenovo's Yoga range of tablets are famous for the stellar battery life they offer. The 10 inch Yoga Tab 3 promises 18 hours of mixed usage with 14 hours of video playback with 50% backlight. In my tests, I was able to achieve 12 hours and 54 minutes of video playback time with earphones and Dolby Atmos activated before the battery hit 10 % from 100%.
Watching HD videos with the sounds coming directly from the dual front facing speakers and Dolby Atmos activated, offered 3hrs 45 minutes of viewing time from 30% till the tablet automatically switched off.
The battery does drain slower when it hits 1%.
NOTE: Screen brightness and volume levels were set at 50% for both tests.
Just as the tablet can serve for days without requiring a charge, the device takes a whooping 6 hours to recharge completely from 0% to 100% switched off. The white LED ring around the power button blinks on and off while charging. When a complete charge is achieved, the blinking stops and the LED ring stays continuously lit until the device is unplugged.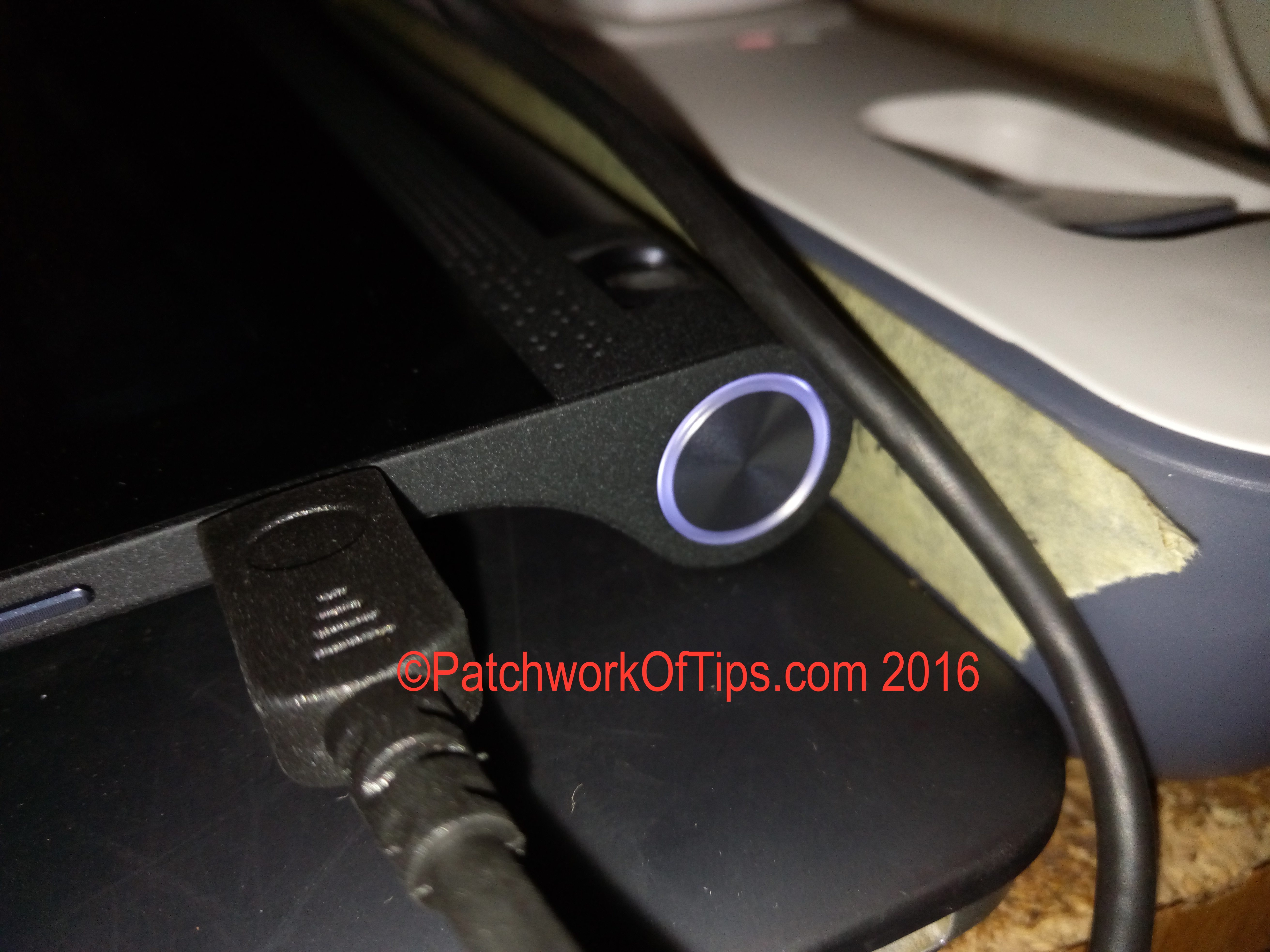 Pushing the power button while charging in off mode shows you the current battery levels as well as time and date.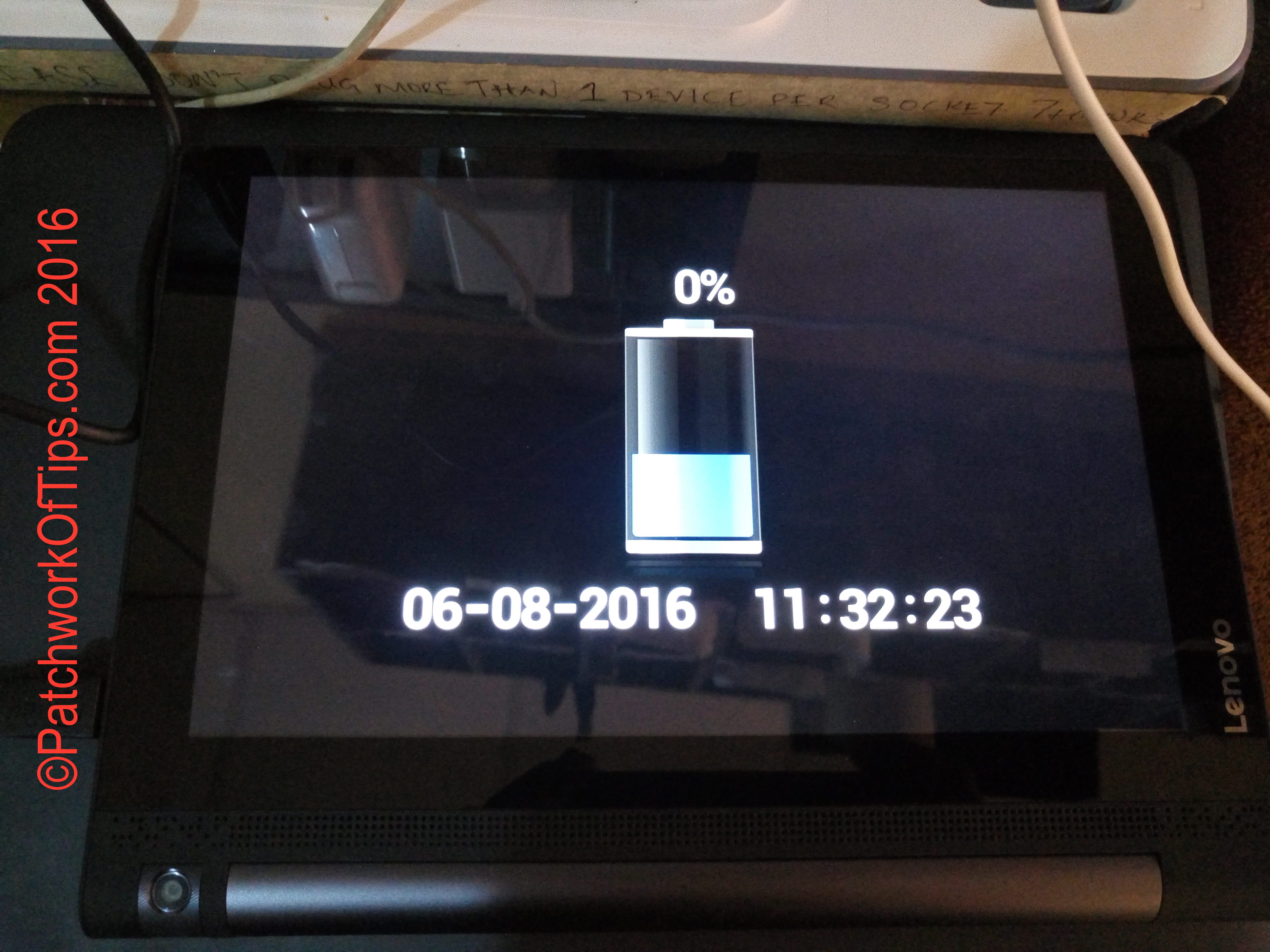 Sound
I've seen devices that claim to have JBL or Dolby technology for superb audio performance but the Yoga Tab 3 is the first one that has lived up to the hype. Lenovo claims their speakers deliver rich immersive home theatre sounds when Dolby Atmos is enabled and I concur. The audio experience is TO DIE FOR for a tablet in this price range!
Performance
Like I said earlier, this tablet is basically for watching videos and listening to music with some ebook reading and causal web browsing. Multitasking doesn't really work at all. I leave 3 pages open in Opera and when I return to the app, the pages are loading afresh. Angry Birds Fight! RPG Puzzle works pretty fine on it but I didn't bother trying my luck with heavier games such as Asphalt 8 Airborne.
Considering we are dealing with 1GB RAM and a Quad core processor, there are some lags here and there but they don't make switching between Gmail, Instagram and Twitter tedious. This is probably due to the fact that Lenovo applied common sense and didn't load the tablet with a plethora of bloatware and decided to keep the OS as close to vanilla android as possible.
The launcher feels like Google Now Launcher with a customized task manager and I haven't felt like ditching it for my regular Nova Launcher. Unfortunately the task manager doesn't allow locking of apps so that they stay in memory and are not automatically shut down by the operating system. This would have helped multitasking.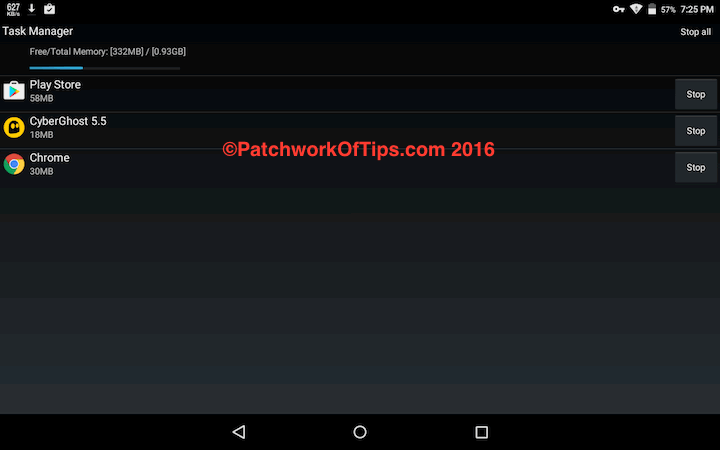 The launcher can be customized by long pressing the desktop and tapping the three dots circled in the screenshot below.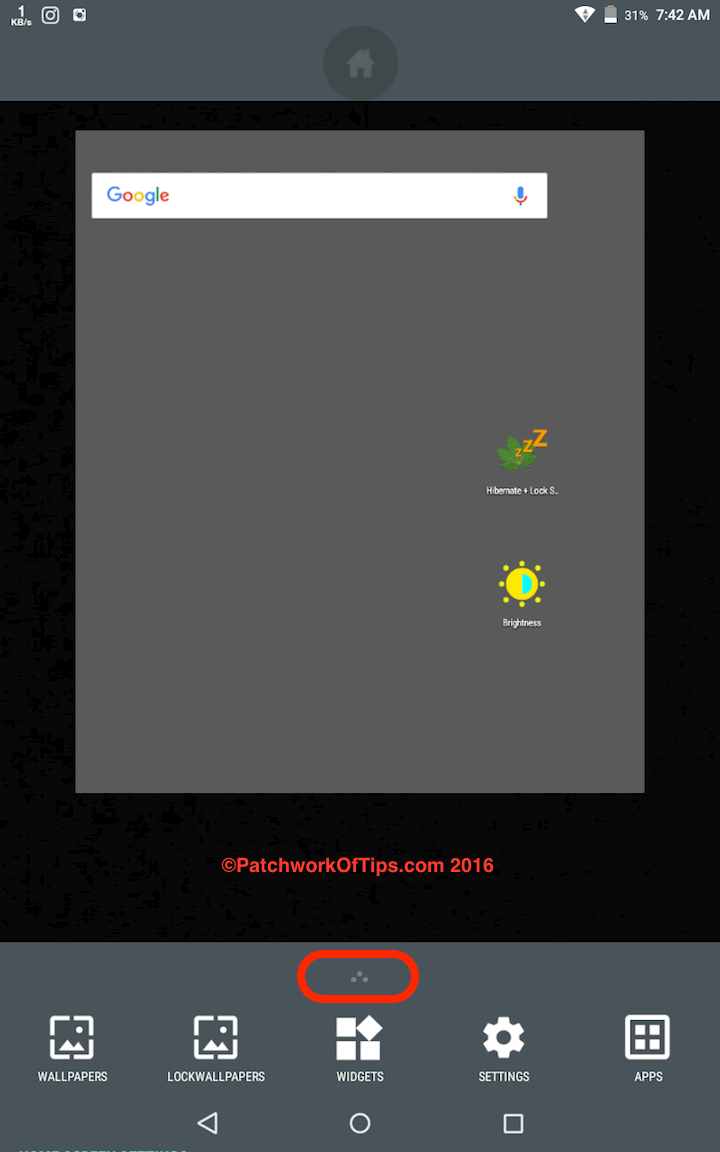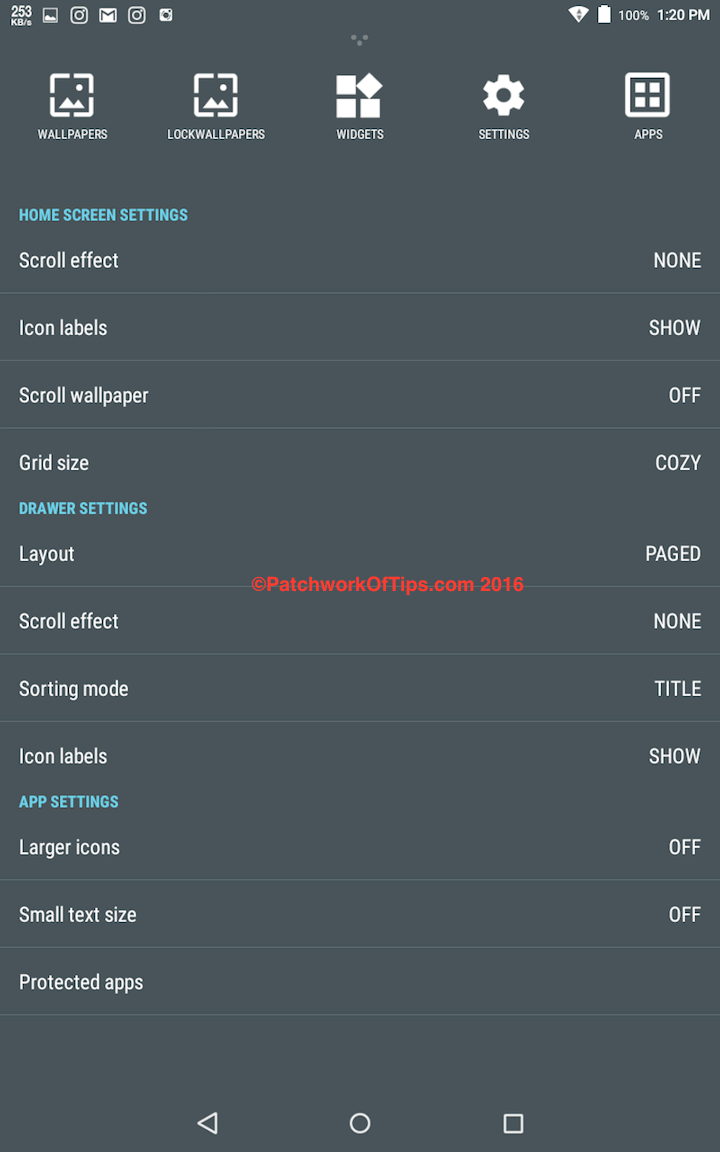 10.85GB of internal memory is available for app installation etc and OTA updates works. I got a 35MB update dated June 06, 2016 when I turned on the tablet for the first time. Hopefully we get more performance improvement updates and Marshmallow. My 64GB Class 10 Sandisk MicroSD card works just fine in it.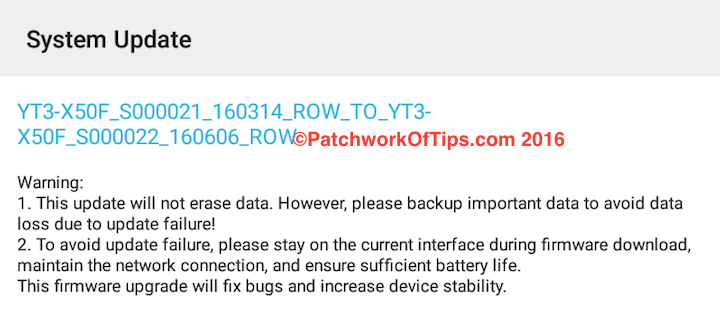 The device supports USB OTG and can also be used as a powerbank to charge other devices. The charging speed isn't so good by the way.
One of the notable customization on the tablet is Lenovo's Smart Switch which can automatically change the tint of the display as well as Dolby Audio Mode depending on how you're using the tablet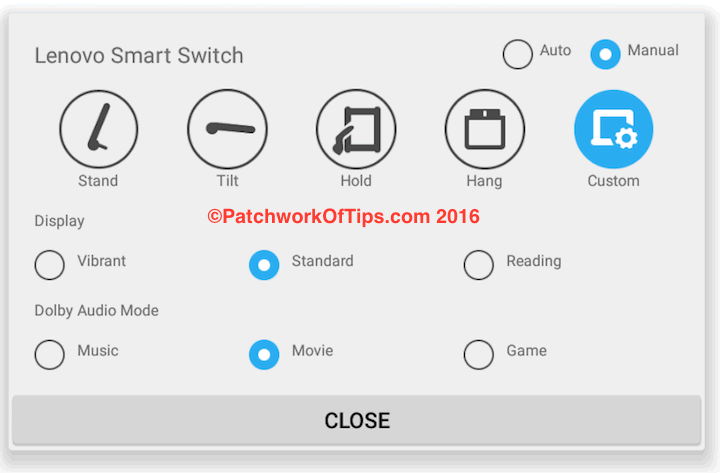 Camera
The 8MP camera is somehow a hit and miss but overall is good with loads of settings and ISO manipulation available too.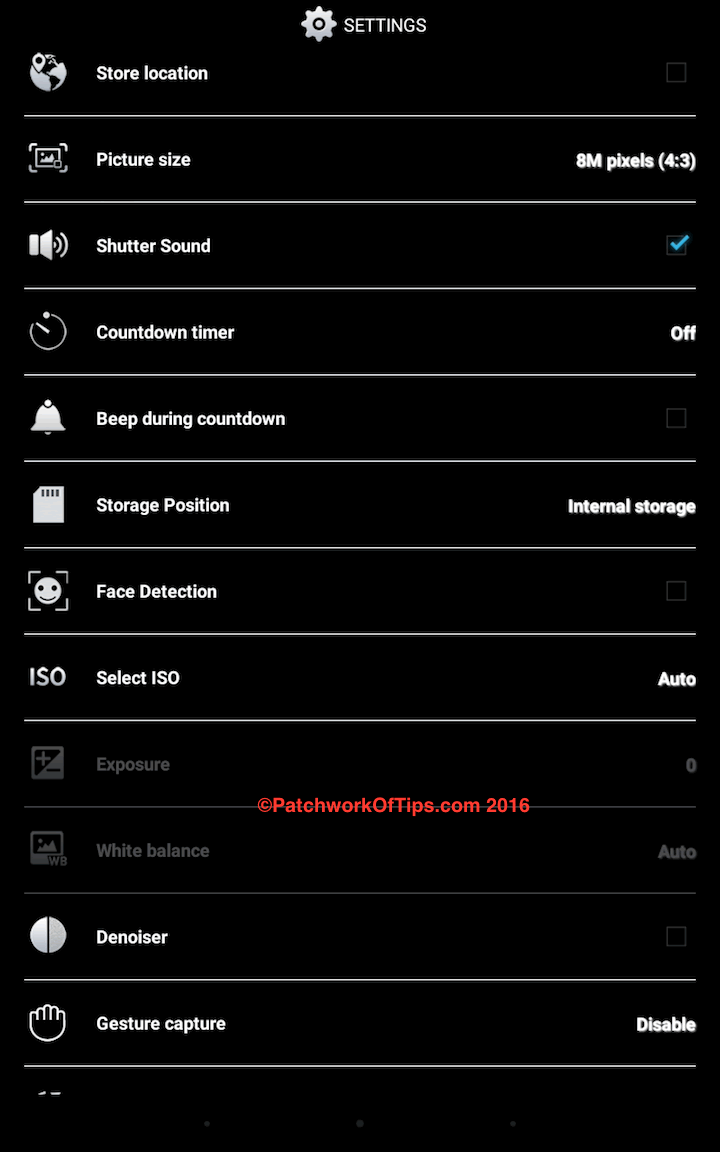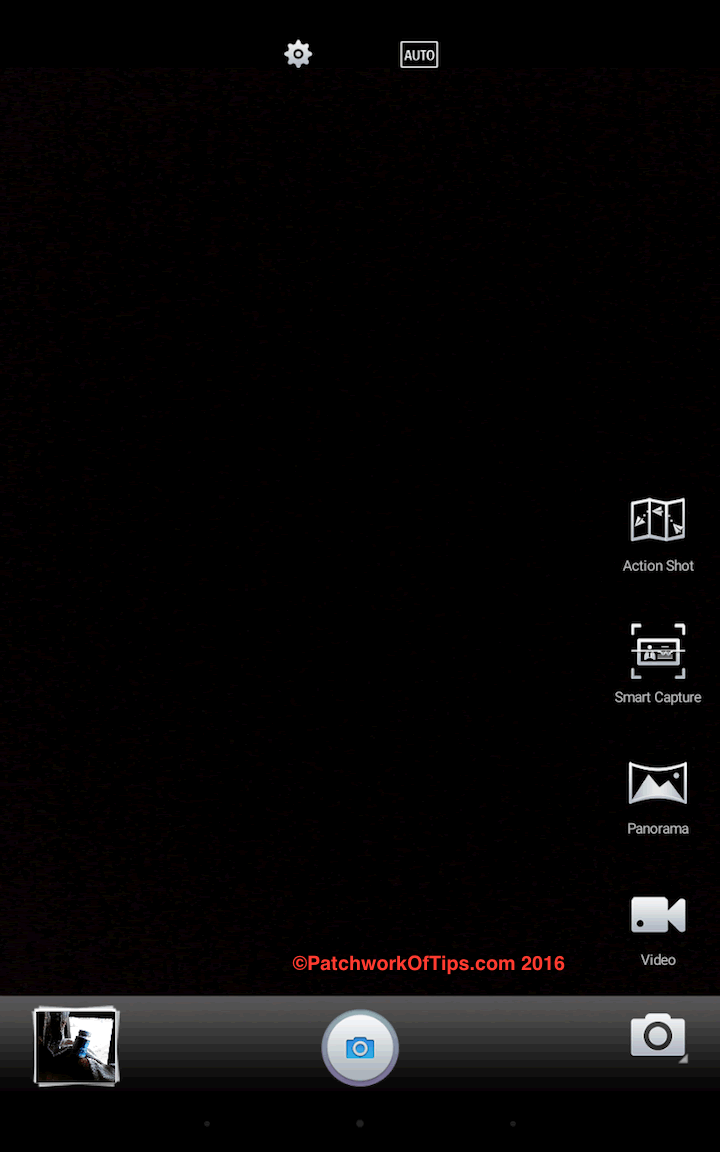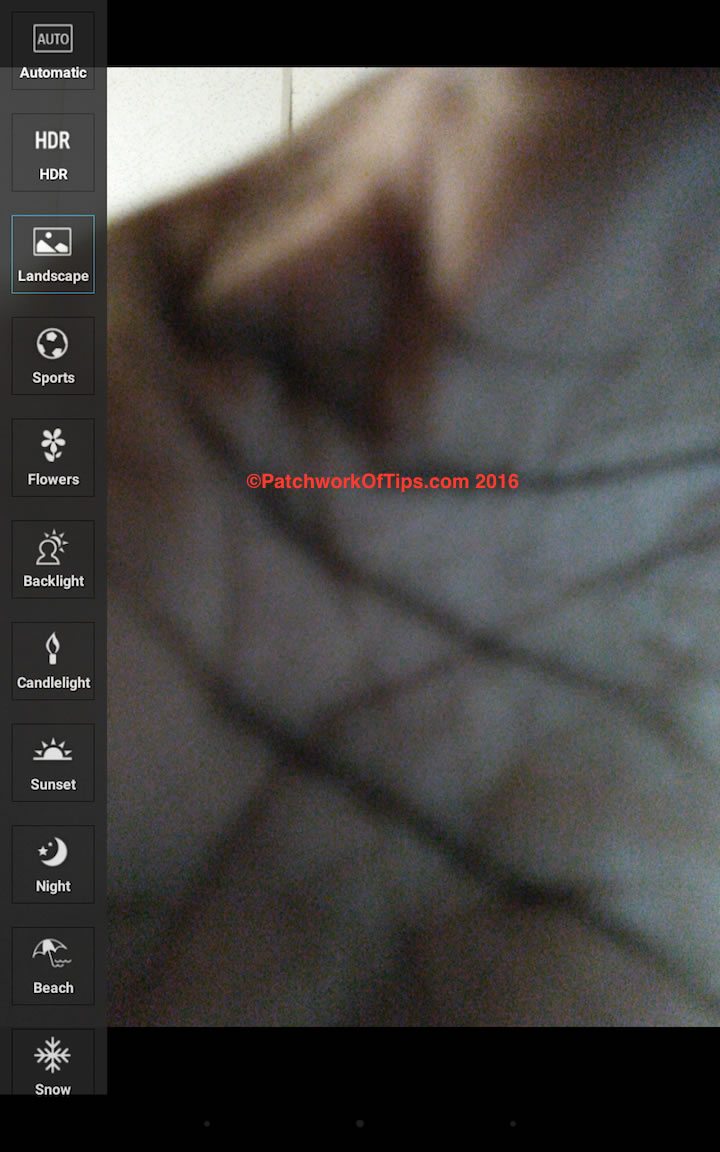 I don't know what to say about the pictures so you'd have to make up your mind for yourself if you love them or not. Taking selfies with it is quite awkward though.
Conclusion
Overall, the tablet is a keeper until the next best thing comes along. I just can't get enough of the battery life and the all so superb audio quality. Dolby Atmos is the ish! Comments and Questions are open and don't forget to share please.
Thanks to Mall For Africa for yet another stress-free delivery *kisses*
Have a great week ahead guys.
Please rate & share this article to help others. Thanks
You'll also like: