Of all the top mobile giants, Lenovo seems to be the one of the few (if not the only one), that's focused on battery life. Recent customer surveys rank the Lenovo Yoga 8 high above the iPads, Galaxy tabs etc when it comes to battery life. This tablet was made with multimedia, web browsing and eBook consumption as the primary focus. It's not for the geeks looking for fast processors to run their CPU and RAM intensive games and apps.
NOTE: There are different models of the Lenovo Yoga 8 in the market. Mine is model number B6000-HV which supports data and voice. Others are shown in the image below. Click to enlarge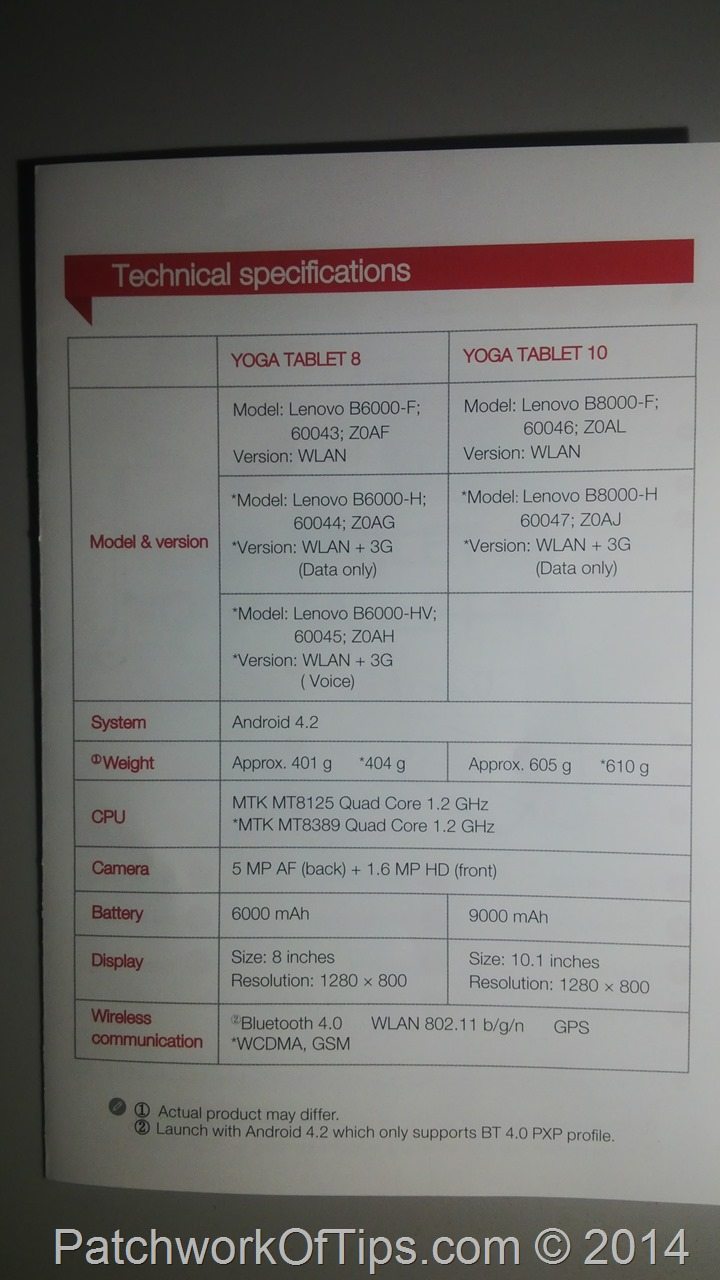 Lenovo Yoga 8 B6000-HV Pictures
The package comes with a 1.5A wall adapter, USB cable, manuals and of course the tablet. Mine came with a complimentary official Lenovo jacket case.
Click to enlarge any of the pictures.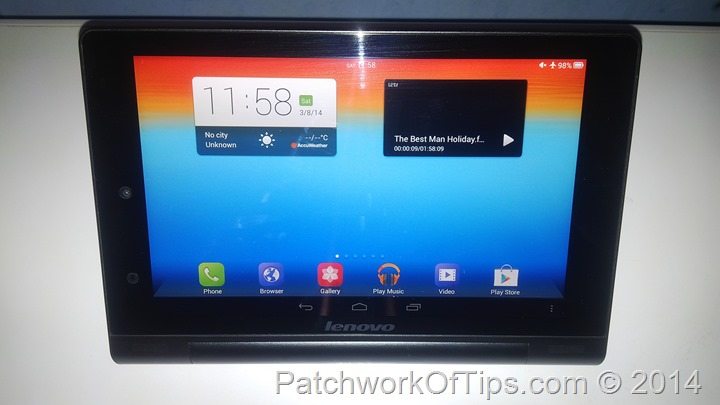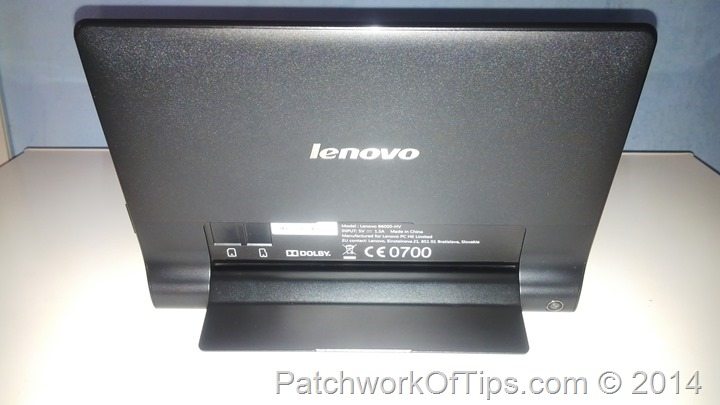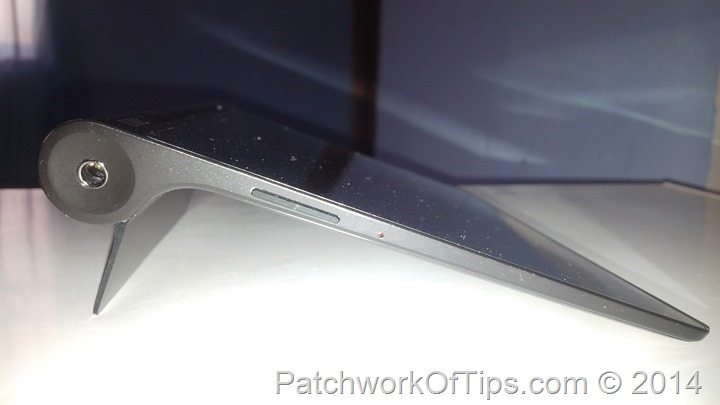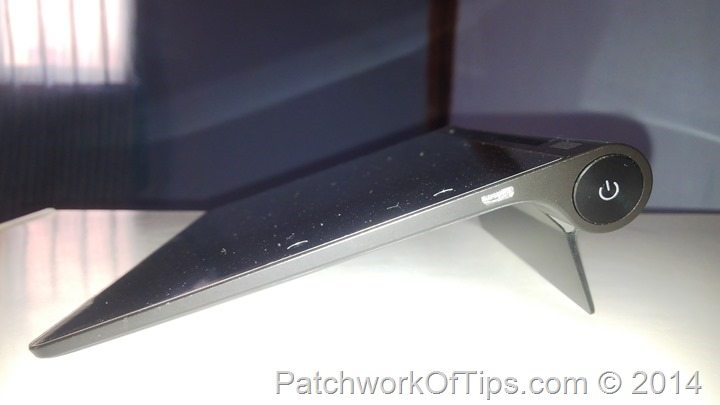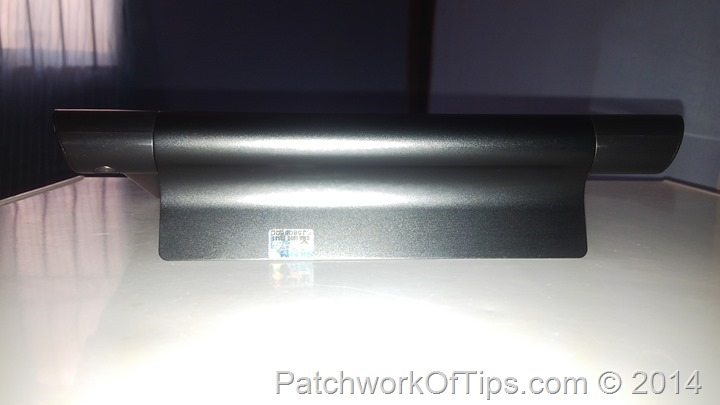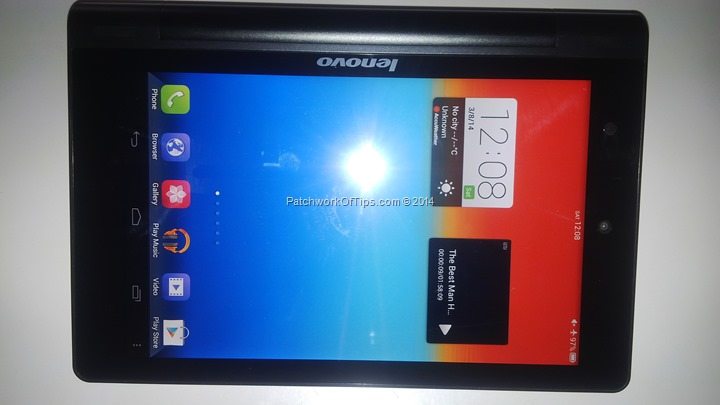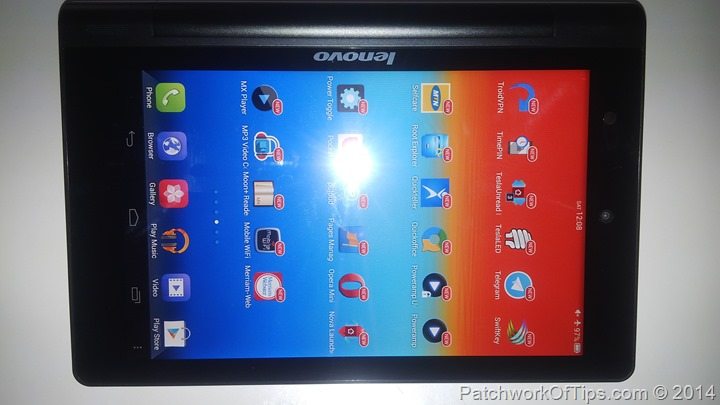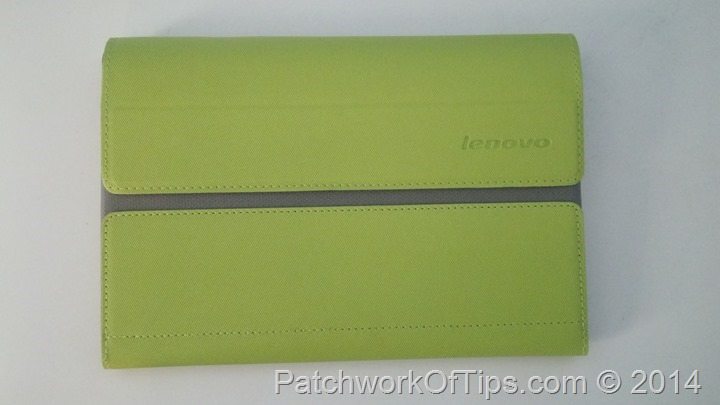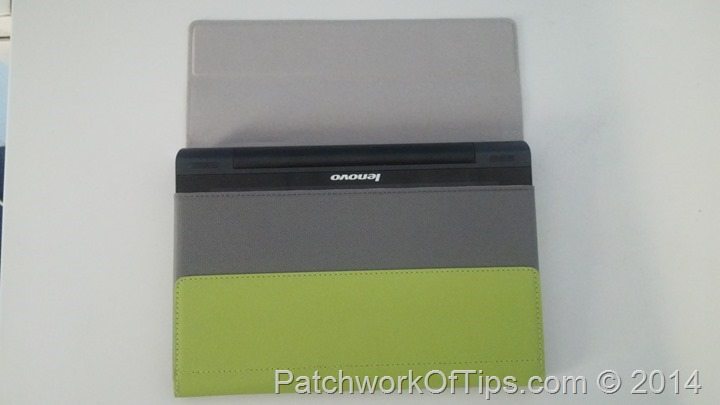 Charging the Samsung Galaxy Note 2 via an OTG cable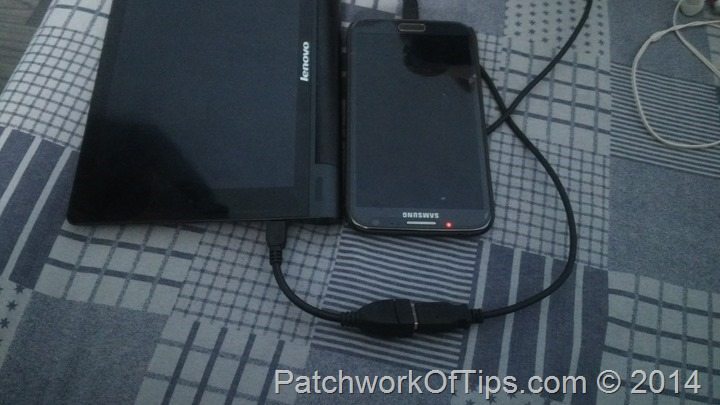 Pros Of The Lenovo Yoga 8 Tablet
Amazing Battery Life: I can officially say the battery life on the Samsung Galaxy Note 8 is a hot mess in my opinion. With The Lenovo Yoga 8, I'm guaranteed up to 2 days of moderate – heavy usage with brightness levels turned all the way down. The Lenovo Yoga 8 promises 18hrs of work time and you can view the distribution of these 18 hours by clicking here. The data included there such as 14.5hrs of HD video playback and 5.5 hours charging time are true according to the tests I ran on my own device. Battery life on standby is great and using Greenify + Airplane Mode, my battery only drops like 1-2% in 24hrs. Read How To Setup – Configure Greenify To Increase Battery Life
Easy to Root: Rooting the Lenovo Yoga 8 is a breeze. Do please note that you would have to root the tablet again after each OTA update. I experienced such with last week's update. Read How To Root Lenovo Yoga 8 B6000-HV Tablet
Power Bank: This tablet can serve as a power bank to charge your devices using an OTG cable. The charging current ain't so high though at about 460mA
Hold, Tilt & Stand Modes: These modes enable you read eBooks with ease with a tint that makes reading easy of the eyes (Hold Mode), type and browse websites on your device (Tilt Mode) as well as watching movies (Stand Mode). My device is always in Hold Mode except for when I want to watch movies. No word yet on if the yellowish tint on the screen helps to save battery in Hold mode. The screen is clearest and brightness in Stand Mode
Excellent signal reception: Unlike the Lenovo P780, 3G reception on the Yoga 8 is pretty good with optimum speeds
Dolby Audio: Audio reproduction is top notch thanks to the well positioned dual speakers powered by Dolby. Note that the quality of the audio would of course depend on the quality of the file you're playing back.
Performance: Lag is very very minimal on the Yoga 8. You can play games without a fuss though you would notice lags on some hardware tasking games like Asphalt 8 Airborne
Large Internal Storage: of the 16GB built-in storage, you can use over 11GB of that for app installations etc. No need to install apps to SD card in my opinion though I'm back to using Folder Mount again to store my Zinio and Pocket database on SD card.
64GB microSD card support: the device works well with my 64GB SanDisk MicroSD Class 10 though it seemed to have problems with it at first coming straight from the Note 8. Formatting the memory card inside the Yoga 8 solved the problem.
OS Features: Smart Standby that allows the screen to stay on as long as you're looking at it. Set default write disk to Internal Storage or SD Card. USB OTG (couldn't get it to work flawlessly with my 500GB LG HDD though), Economical backlight under Brightness setting ( It's supposed to automatically adapt backlight to save power. I have it turned on)
OTA OS Updates: Lenovo seems to be doing a good job when it comes to OS updates for their devices. So far I've gotten two on the Lenovo Yoga 8. Fingers crossed, they might just bless us with Android KitKat. lol
Cons Of The Lenovo Yoga 8 Tablet
Slow First OTA Update: out of the box, the first OTA update which came in at around 140MB was a pain in the butt as it took forever to download on my 1MBps internet connection. Subsequent update was a breeze
No Wi-Fi Direct: Just like on the Lenovo P780, Wi-Fi direct is built into the settings but doesn't work. You can use SHAREit though. Read: Guide: How To Transfer Files Using Lenovo Wi-Fi Direct – SHAREit
Tricky microSD and microSIM slot: these two slots are hidden under the aluminum slab/breaker that serves as a stand. You have to be extra careful when inserting your memory card or sim card so they don't get stuck. You have to push them all the way in till they click into place and can't be seen on the outside. You would need to have long nails to push them out again.
Shaky Power button and volume rockers: these tend to rattle but are sturdy though
Creaks: along the thin section of the tablet, it isn't strange to hear one or two creaks here and there.I never has issues with creaks on my Samsung Galaxy Note 8
Ugly Launcher: I've never been a fan on the Lenovo customized launchers and its even worse on the Yoga 8. The icons are just too big and ugly. I simply switched to my beloved Nova Launcher with system font size set at Extra Large.
Heavy on the wrist: while using it in Hold mode, your wrist might begin to ache after a while if they are not strong enough. Blame it on the large battery. It's the price I guess we have to pay for a 6000mAh capacity battery.
I didn't mention the camera on purpose as I can't really be bothered be that. Snapping pictures with a tablet is just awkward in my opinion. Anyway pictures taken in broad daylight in the sun are okay.
Well guys that's just about it. My review of the Lenovo Yoga 8 Tablet. If you've got any more questions, feel free to leave your comments below.
Gotta go. Ciao.
Please rate & share this article to help others. Thanks
You'll also like: