My first experience with a Lenovo phone was a few months back when I handled my lil bro's Lenovo A800. Despite being so cheap, the hardware was top notch and in fact felt good in the hand compared to Samsung's plasticky devices. Thus it was a no brainer that I had to go for Lenovo when I got tired of my Samsung Galaxy Note 2, couldn't find the Samsung Galaxy Mega in my locale and wanted a phone with awesome battery life.
My first choice was the Lenovo P770 which comes with  3500mAh battery but just as I was about to order, I stumbled across the P780 which had a 500mAh increase in battery capacity and seemed to be the reigning king when it came to battery life according to the user reviews I checked out.
Few weeks later, my Lenovo P780 4GB version arrived and I must say I've been quite impressed with the battery life most especially.
You can get the Lenovo P780 via Amazon.com for just $240
Lenovo P780 Main Specs
Dual SIM – SIM 1 (3G/2G) & SIM 2 (2G)
5 inch 720 x 1280 pixels IPS LCD capacitive touchscreen
Android OS, v4.2.1 (Jelly Bean)
Mediatek MT6589 Quad-core 1.2 GHz Cortex-A7 with PowerVR SGX544 GPU
IGB RAM, 4GB ROM and microSD up to 32GB
8MP Back camera
USB On-the-go
Android Power Bank
LED Notification
Li-Po 4000 mAh non-removable battery
Click here for the remaining specs
Lenovo P780 Live Images
My Lenovo P780 shipped with a 2A Wall adapter, USB OTG cable, USB cable, earpiece with microphone and travel adapter. I threw in a black silicone case and clear screen protector.
Click to enlarge images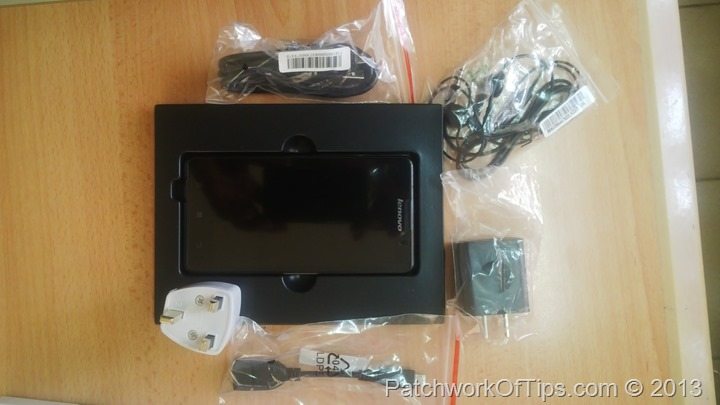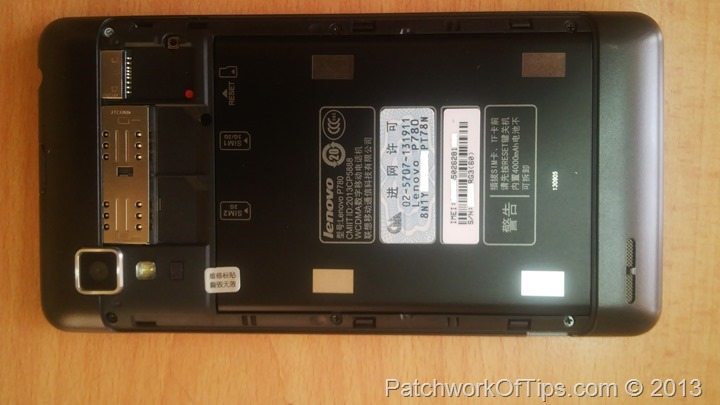 I hear the red reset button near the microSD card slot is for restarting the phone if it freezes since the battery cannot be removed. I haven't had cause to test it out though.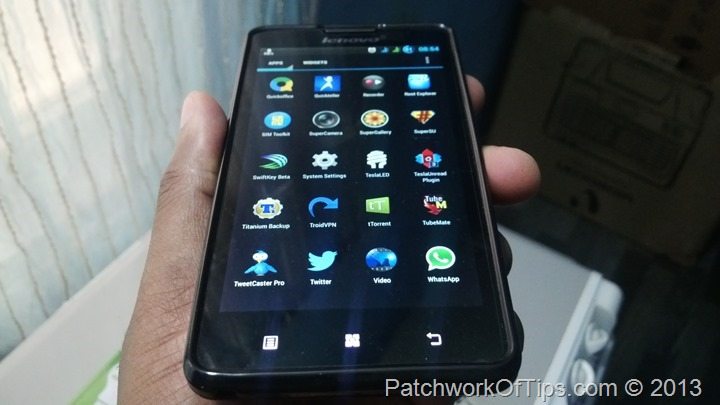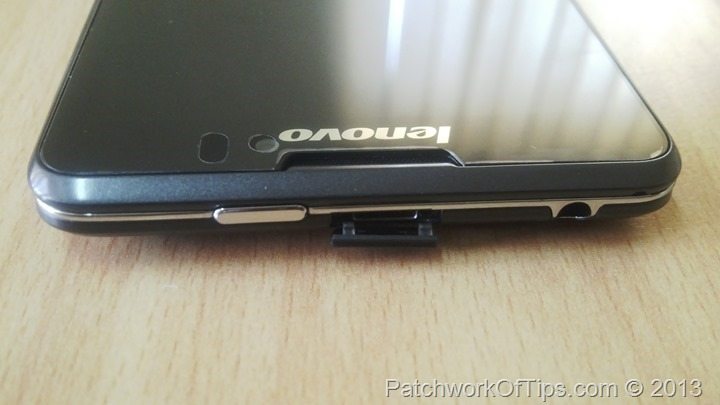 The power button, microUSB port with annoying flap cover and 3.5mm earphone port are aligned together at the top. I sincerely dread the day that stupid flap will break off.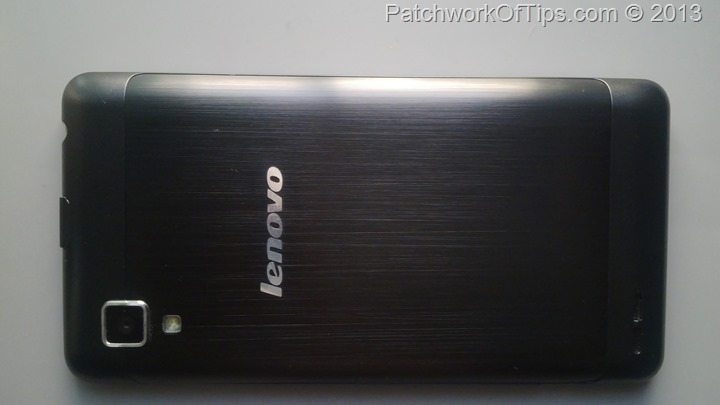 The battery door is pure polished metal which helps to dissipate heat faster in times when the battery over heats.
NOTE: I haven't experienced any over heating on the device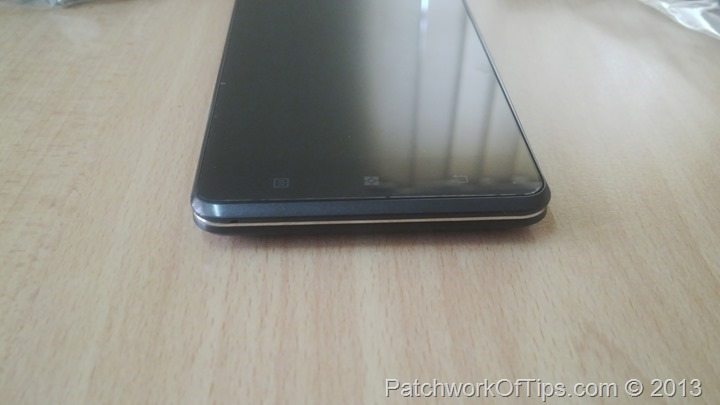 No hardware control buttons in front unlike we have on Samsung devices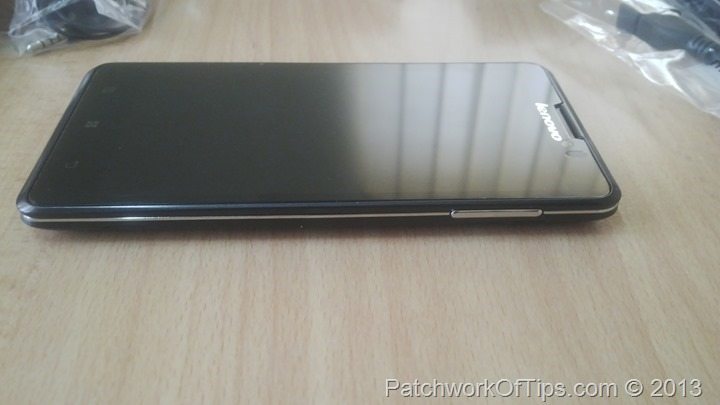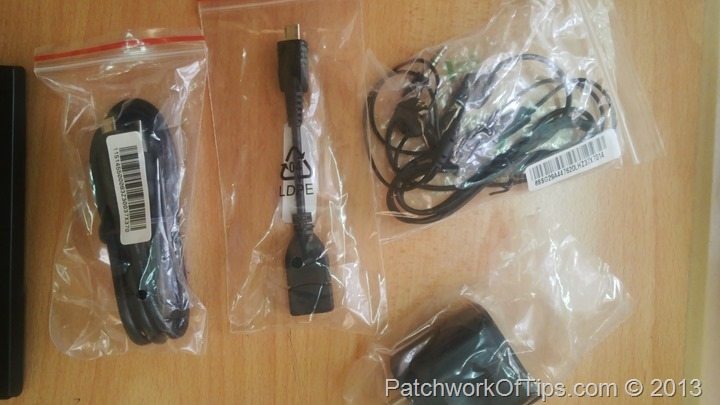 Pros Of The Lenovo P780 Smartphone
Stunning Display: Coming from the Super AMOLED display on the Note 2, it took me a while to adjust but afterwards I fell in love with the HD display with a nice range of brightness levels.
Awesome Battery Life: If you're a mild-moderate user with brightness level set at a low comfy step, you can easily get 2 – 3 days on one charge and heavy users can get over 24 hours easily. Network reception in my area has been a mess so I wasn't able to see how long the battery would last with mobile data turned on all day. I've been using the phone with Wi-Fi mostly. I ran a GSMArena style video battery test and was able to get close to 19 hours of SD or FHD video playback in airplane mode, with brightness set to 50% and earphones.
Battery Calibration: The device comes with proprietary battery management app called Energy Smart that allows for battery calibration below 15% of battery power. Pretty useful if your battery meter begins to misbehave.
Radiation Level Notice: See screenshot at the end of the post
Move Apps to SD card and store apps by default to Built-in storage or External Storage: works well but I wasn't satisfied with it so I went back to good ol' Folder Mount
SMS popups: text messages pop up on your screen when on and you can read, reply or delete them at will without going to the inbox. See screenshots
Some say the phone is heavy due to the large battery but IMO compared to the Note 2, it's lighter
Android Power Bank: using a USB OTG cable and an ordinary usb cable you can charge most android devices using the Lenovo P780. In my experience, I charged the Note 2 with it and it charges fast I must say. For each 1% lost on the Lenovo P780, the Note 2 gains 1%. It can only charge android devices. Tried charging my BlackBerry Z10 without luck.
Battery Charging Meter: While switched off and charging, the screen shows the current level of charge in percentage unlike Samsung that doesn't do that and only shows 100% when full
Quick Boot Function: this feature is common in legacy blackberry devices. It's sort of a sleep/hibernate mode.
LED Notification: the devices comes with a rudimentary LED notification for calls and sms only. For some reason Lenovo decided to leave the LED inside the ear piece speaker grill. Hmmm
Samsung Galaxy like features like Pocket Mode, Smart Answer, Smart Sound, Flip Mute are included on this device. It even has settings that prompt you to save numbers that are not on your contact list after a call
Network mode can be easily set to 3G/2G, 3G only and 2G only.
Record voice calls
Almost Lag Free operation: that is if you're not using the default launcher. The only annoying lag I've experienced on the device was caused by SwiftKey. Thankfully @BaconDrips recommendation to switch to SwiftKey Beta helped a lot though the lag is still present but very much reduced. You might experience some lag when playing heavy games like Asphalt 7 and 8 but with the right settings, the lag is barely noticeable. I enjoy gaming on this device. Angry Birds Go and Need For Speed: Hot Pursuit are smooth on this device.
Music Playback via Bluetooth: The Bluetooth chip within the Lenovo P780 supports streaming your music to PC via BT.
Music and Video playback volume via the speaker is on par with I experience on my Note 2
Cons Of The Lenovo P780 Smartphone
The 8MP back camera is just there despite having quite a number of special effects. There's no dedicated camera key and you can't just touch the screen to take a selfie. My Z10 remains my primary mobile camera.
Despite coming with loads of features even better than Samsung Touchwiz, the default Lenovo launcher lags a lot. I didn't spend up to 4 minutes with it before switching to my beloved Nova Launcher. These guys should just quit it with them heavy launchers
Battery takes up to 4 hours to charge if you consider that a con. lol
Of the 4GB of ROM, only 2.1GB is accessible to the end user
Incoming call volume on the Lenovo P780 can sometimes sound pretty low. Check out How To Fix Low Incoming Call Volume On Your MTK Android Phone. You'll be needing MTK Engineering Mode or MobileUncle MTK Tools to enter engineering mode on this device. The former doesn't require root.
My Lenovo P780 was shipped with a modded ROM, so I had to flash it with the official ROM which comes rooted with TWRP custom recovery installed already. Check it out at [ROM] Lenovo P780 Pre-rooted Official ROMs for Flash Tool with TWRP. This seems to be the latest ROM and comes with more features than the ROM that was installed on my device.
UPDATE (1/1/2014): Lenovo P780 Camera Overview
I decided to give it a go again and discovered that I had actually messed up the settings and that was why I was getting really bad pictures. The only things you need to configure are Resolution (8.0M), Save at (SD Card) and Touch control shot (Open). The latter allows you to take pictures by simply touching the screen.
I've added a few pictures taking with the camera. You can click on them for enlarged versions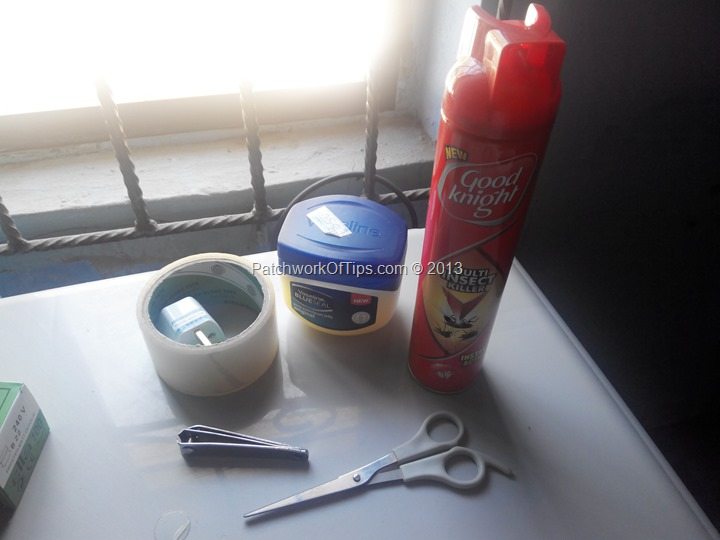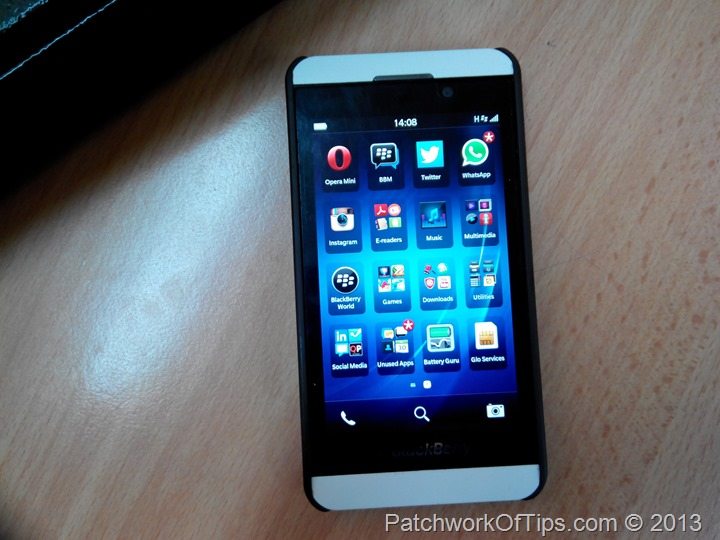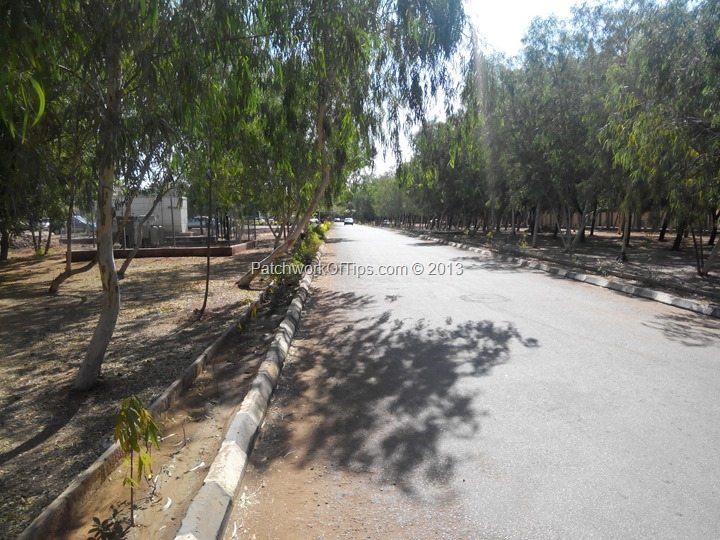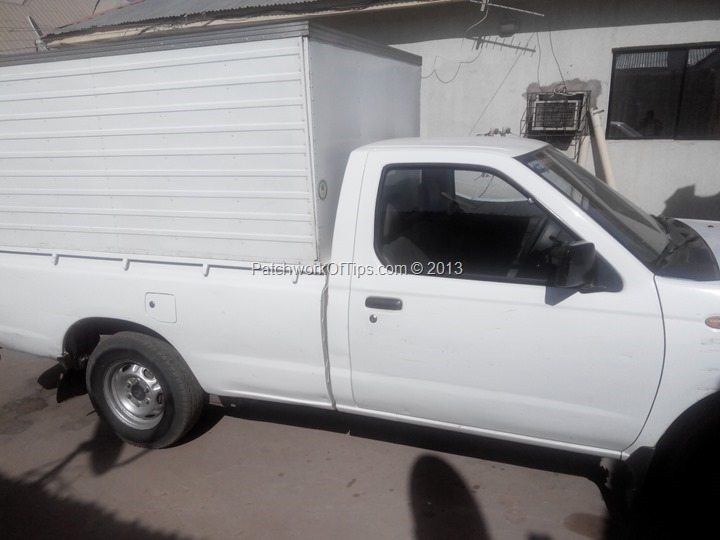 Lenovo P780 Possible Bugs
Call and SMS blocker apps just don't work properly on this device. I've tried so many to no avail.
CPU Power Saving Mode keeps coming on each time you reboot the phone. The system doesn't seem able to keep it disabled permanently. This also applies to default apps. Whenever you set default apps for certain activities, these settings are lost once you reboot the phone and you end up setting them up again.
If you have apps store on external SD card, be ready to reboot your phone each time you use the USB storage function on your PC. For some reason, after detaching the phone from the computer, it gets pretty slow and starts acting up. UPDATE: This issue has been fixed with an OTA update
I tried charging the phone with my Anker Astro E5 15000mAh Power Bank, and it was charging pretty slowly. Given that both devices are power banks, I don't think they are compatible.
Battery Meter seemed off sometimes when charging the phone switched off. Last night I had 2% battery left so I switched it off to charge it. On plugging the charger the level jumped to 9% from 2% immediately. 10 minutes later, it was at 61%. I ended up having to charge the phone switched on, to ensure I get a proper charge.
Lenovo P780 Screenshots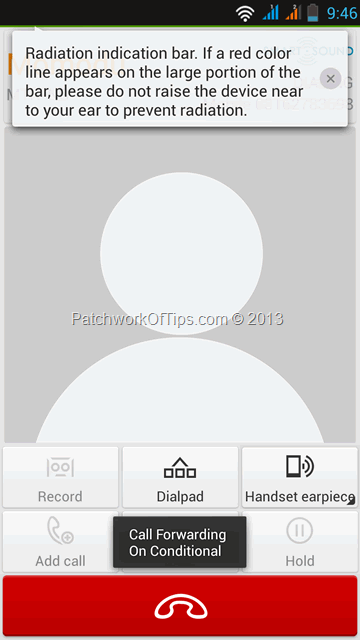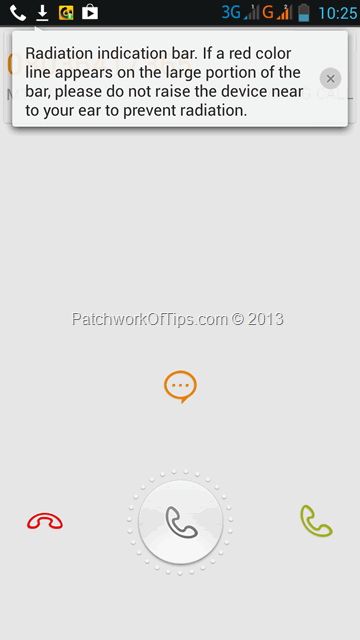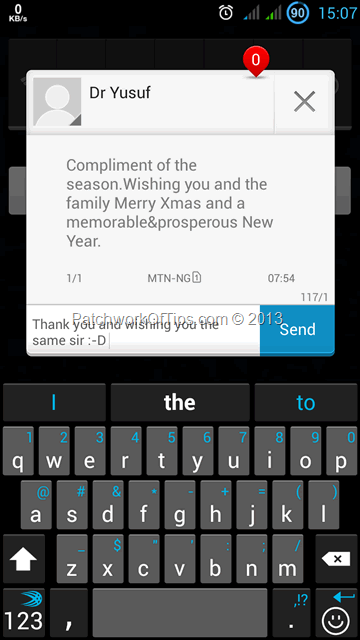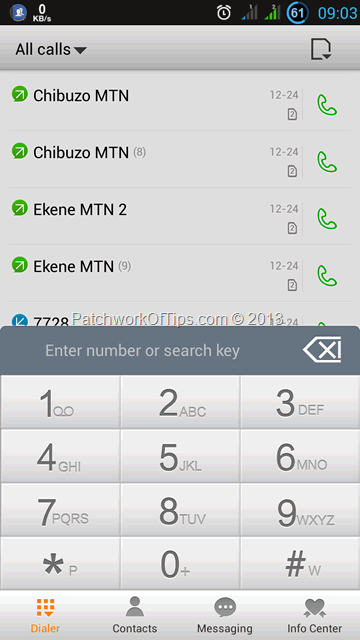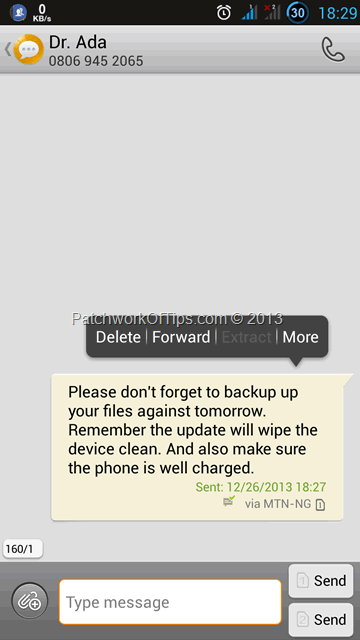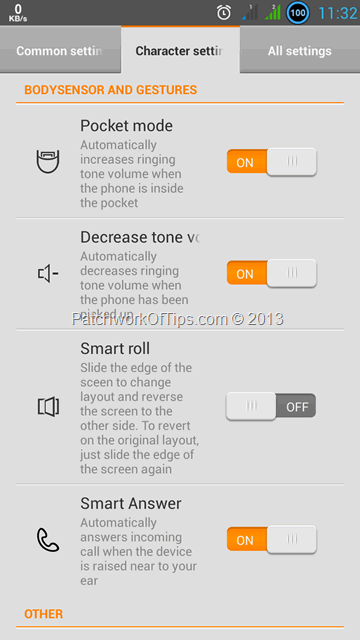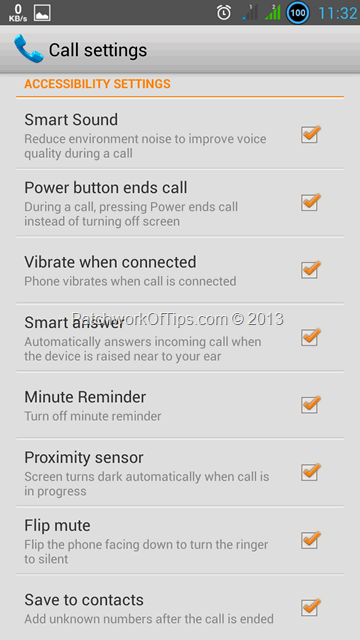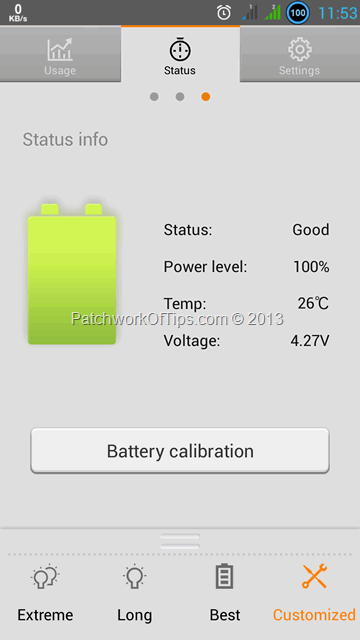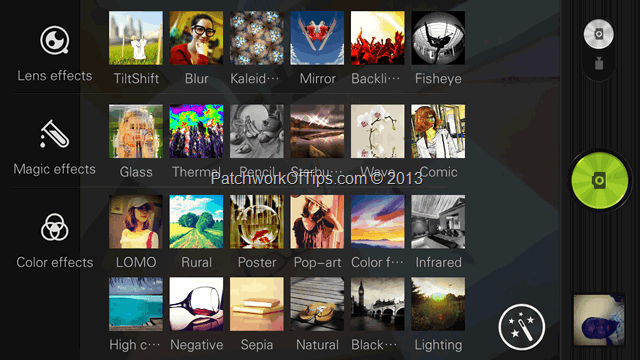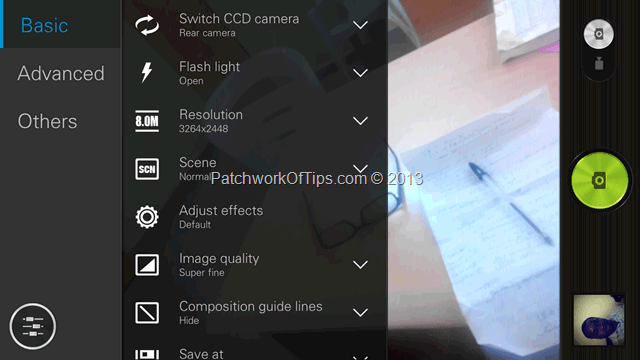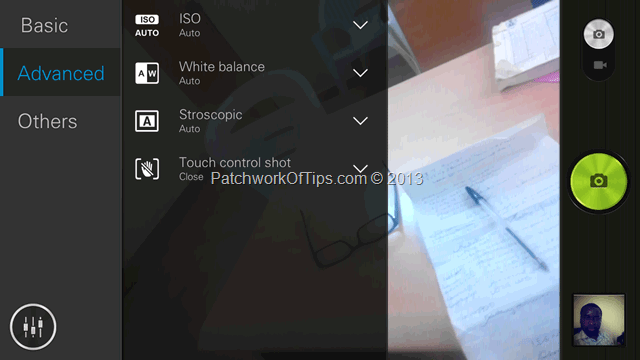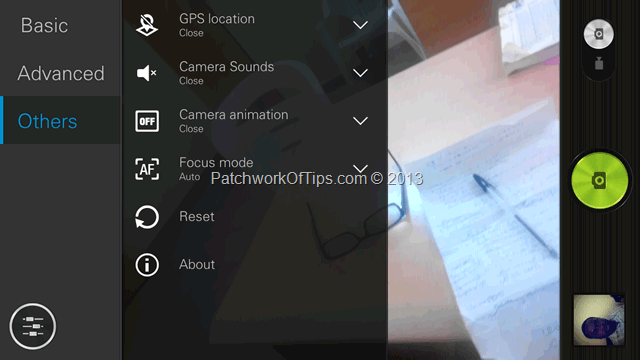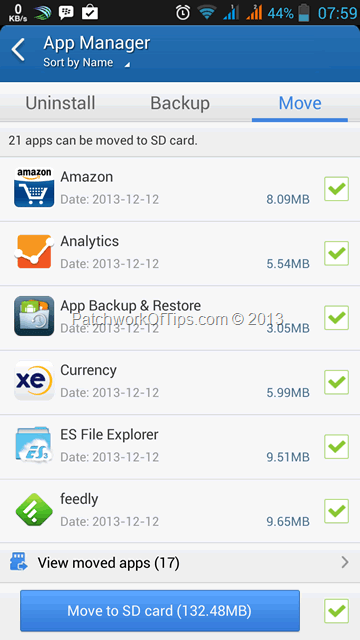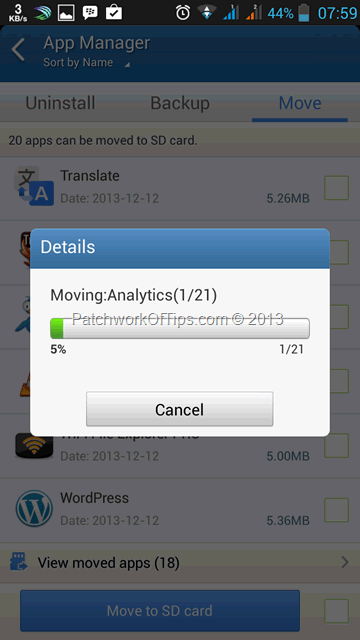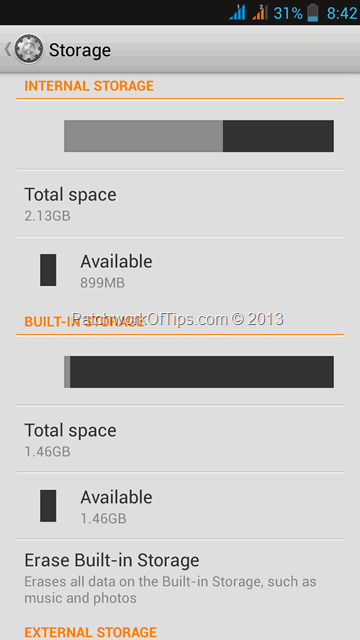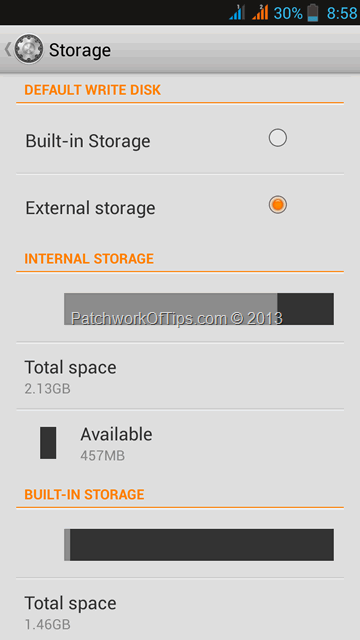 Well guys, there you have it…. my opinion on the Lenovo P780 smartphone. Questions and comments are welcome in the comment section and don't forget to share. Do have a great weekend.
CLICK HERE TO PURCHASE THE LENOVO P780
Please rate & share this article to help others. Thanks
You'll also like: