UPDATE 18 June 2014: The guide below is for Android 4.2. If you want to root Android 4.4.2 on the Lenovo Yoga 8 tablet, please click here.
This is quick tutorial on rooting the 3G/Wi-Fi version of the Lenovo Yoga 8 tablet with model number B6000-HV
NOTE: There are different models of the Lenovo Yoga 8. This is how I successfully rooted my own model so it may or may not work for yours. Proceed with caution as always.
Simply download and install the famous Framaroot
Launch the app, select Install SuperSU and under exploit select Barahir.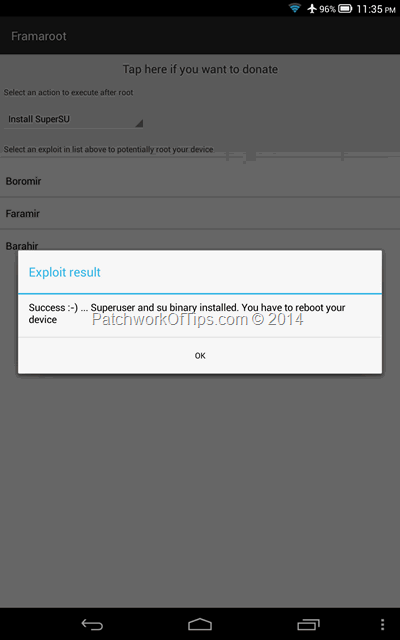 If all goes well, you'll see this message
Success

……..Superuser and su binary installed. You have to reboot your device.
Simply reboot your device and update SuperSU via Google Play Store and you're good to go
Please rate & share this article to help others. Thanks
You'll also like: