Weeks back when I published my review of the Lenovo Yoga 8, I specifically told you guys to tread carefully when attempting to purchase this device as there are various models in the market and some don't come with data and voice together.
Well it so happens that those sold by Konga.com only come with data. Check out the review left @ http://www.konga.com/lenovo/lenovo-yoga-8-b6000-grey by Berrie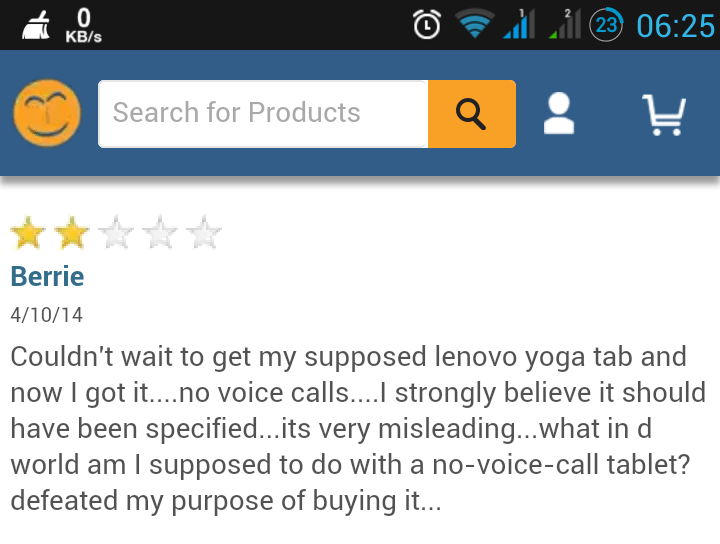 If you really need a Lenovo Yoga 8 Tablet that can access the Internet via 3G/Wi-Fi with voice calls enabled, you might want to stay away from Konga and probably every other online retailer for now.
NOTE: I bought mine in Malaysia through a friend
If all you care about is the data, then feel free to purchase online especially from Konga as they offer the cheapest rate now at N50,000 only. (I don't think it comes with a free sleeve like mine did sha)
Always watch out for Lenovo Yoga 8 Model number B6000-HV as that's the only model that offers data/voice together.
Do have a great Sunday and fruitful week ahead guys.
Please rate & share this article to help others. Thanks
You'll also like: