I'm officially a long battery life junkie when it comes to gadgets thus I have the Lenovo P780 and Yoga 8 with intention of getting the 13" Apple MacBook Air before the year runs out. I recently stumbled across another Huawei Mobile Wi-Fi modem that offers up to 16hrs usage with easy to use power bank function and I knew I just had to get it.
Released sometime in November 2014 with a current price tag of around $90 only, the Huawei E5730s-2 ships with a whooping 5200mAh battery capacity and below is a quick look at my experience using the device.
Huawei E5730s-2 Full Specifications
* Network mode: DC-HSPA+ / HSPA+ / HSPA / UMTS / EDGE / GPRS / GSM
* Device Type: 3G Wireless Router
* Backup Function: Mobile Pocket Power Bank
* WLAN: IEEE 802.11b/g/n
* DC-HSPA+/HSPA+/HSPA/UMTS: 2100/900MHz
* EDGE / GPRS / GSM: 1900/1800/900/850MHz
* 3G speed up to 42Mbps
* Wi-Fi speed up to 150 Mbps
* WiFi: 2400MHz ~ 2483.5MHz
* Mircro USB interface x 1
* A USB interface x 1
* RJ45 Ethernet port x 1
* Standard 6 PIN SIM Card
* Built-in UMTS/WLAN/GSM Antenna
* Plug and play
* Other Features: DHCP, NET Cone, Symmetric NAT, APN, filter IP LAN, DMZ,
* Battery: 3.7V, 5200mAh
* Dimensions: 99.0mm × 66.3mm × 22.5 mm
* Weight: 170g
Live Images Of The Huawei E5730s-2
Just like the Huawei E5756, the Huawei E5730s-2 ships with an English manual, small microUSB cable and the modem itself. That's all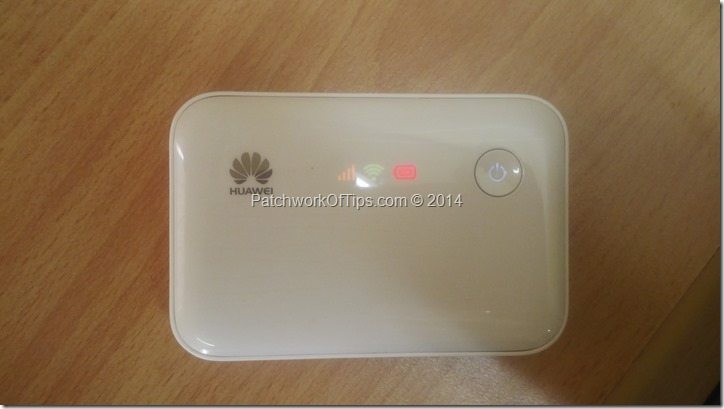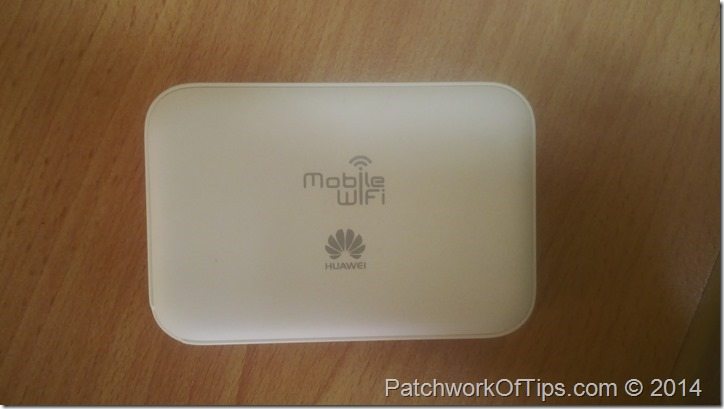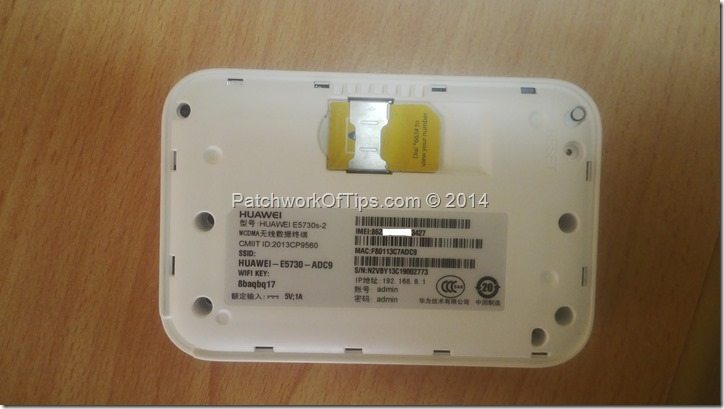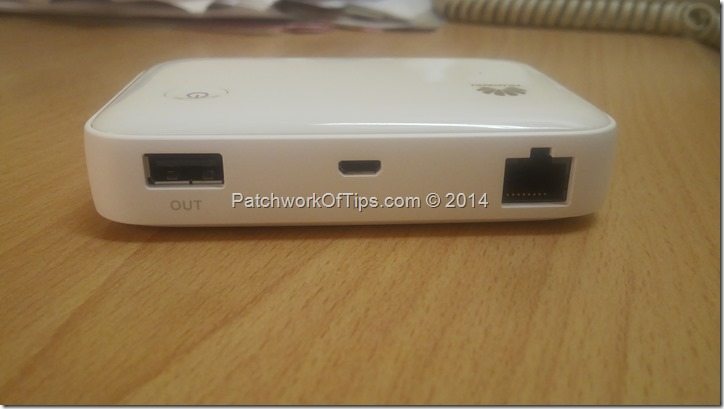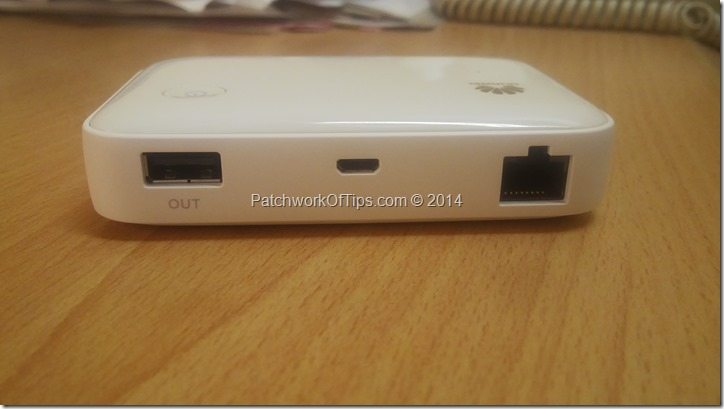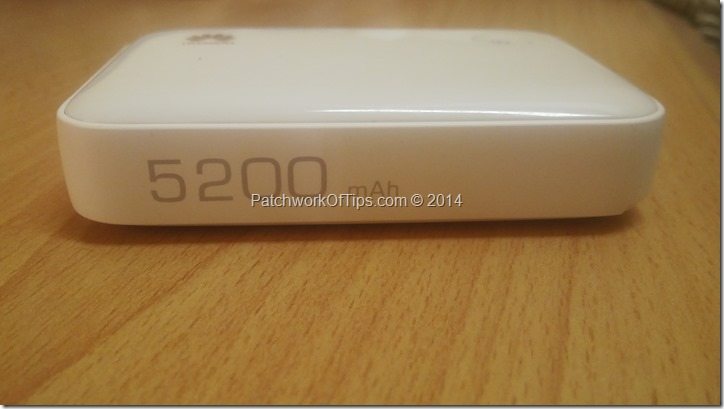 Setting up the Huawei E5730s-2 is pretty simple. If it's not automatically configured, you can do so by navigating to http://192.168.8.1 with username and password: admin/admin. The default Wi-Fi password can be found under the back cover.
Pros Of The Huawei E5730s-2 Mobile Wi-Fi
Excellent download speeds of up to 1.8MBps on Internet Download Manager on the Etisalat Nigeria network.
You can connect up to 11 devices at a time. 10 via Wi-Fi and 1 extra using the usb cable.
Though I haven't tested it as I don't have a working ethernet internet connection, it's said that you can also share your home or office Ethernet cable connection via Wi-Fi using the single ethernet port on the modem.
It can be used as a mobile powerbank to charge just about any mobile device using just a microUSB cable.
The battery capacity is pretty huge at 5200mAh
With mild usage, you can expect up to 20 hours of working battery life and with moderate-heavy usage 16 hours. Remember, how long the battery lasts depends heavily on your usage pattern, how many devices are connected and of course how strong your network signal is. I highly recommend placing the modem is a location with the best network reception in your home or work place.
Uses regular sized SIM.
Cons Of The Huawei E5730s-2 Mobile Wi-Fi
There's no LCD display thus it's not possible to monitor details such as how many devices are connected and how long the device has been working.
Battery is not removable
There's neither a power adapter nor ethernet cable
No microSD card slot
It seems the device only comes in White which can easily get dirty.
So in a nutshell, that's basically the bulk of what you need to know about the Huawei E5730s-2.
Comments, questions and social media shares are most welcome

Please rate & share this article to help others. Thanks
You'll also like: