About a month ago Huawei announced the beta testing for EMUI 3.1 based on Android Lollipop 5.0 for the Huawei Honor 6 H60-L02 but unfortunately it was only open to 100 select Europeans. Looks like the official release is around the corner as 2 days ago, they released the beta developer edition. Installing it is pretty easy and so far so good aside from a little bit of lag (I think the system is still settling down), everything seems to be working just fine.
NOTE: Proceed with caution and only if you agree to assume all risks involved in flashing a beta software. It is recommended to create an SD card backup of your phone including sms should in case the update breaks something. In my case, everything was in its place when the update was done.

The installation and setup process takes quite a while so make sure your device is fully charged before you proceed.

My phone was ridiculously HOT and sluggish after the update but after various minutes and a reboot, it cooled down nicely.

One major setback I've noticed so far is that I can't set the phone to 3G only mode anymore as I'd previously shown you guys: How To Enable Huawei EMUI 3 3G Only Mode. Hopefully the official Android Lollipop 5.1.1 release will fix that.
You can view all firmware downloads for Huawei products here. There are two versions of Huawei Honor 6 H60-L02. If you have the Unicom Version, click here and if you have the Unicom Customized Version, click here to download the Developer Edition ROM to your phone (For some reason, I'm unable to access the firmware download site on PC but it loads just fine on mobile).
If you have the Unicom Version, your phone should be running the latest firmware build ending with B316 as shown below while Unicom Customized latest build should be B307SP03.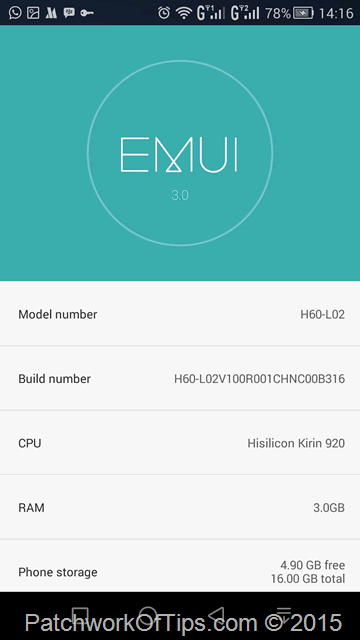 Once downloaded, extract the file to your SD card. It should extract as a dload folder with an UPDATE.APP file within i.e. in the root of your SD card will be a folder tagged dload and within it is an UPDATE.APP file.
Go to Updater, click on Menu and select Local Update and the system will automatically load the UPDATE.APP file on your SD card.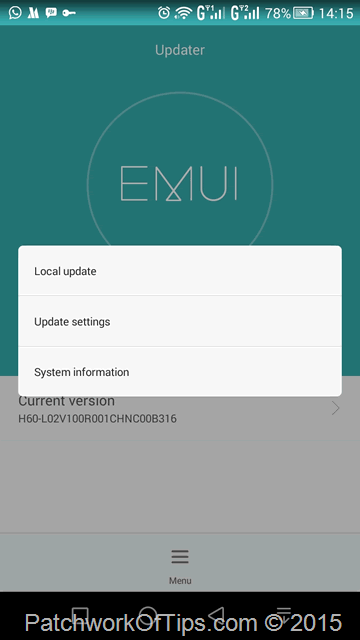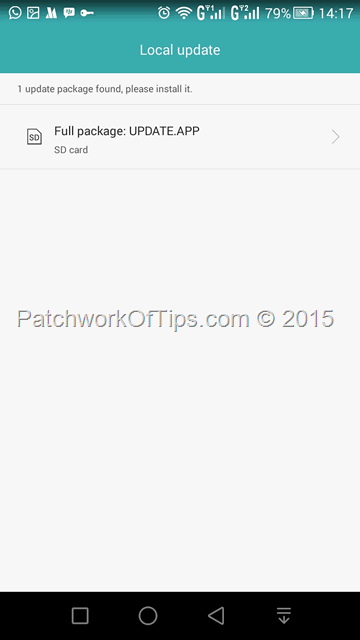 Click on the file, select Install and your device will reboot to recovery and start installing EMUI 3.1 with Android Lollipop 5.1.1.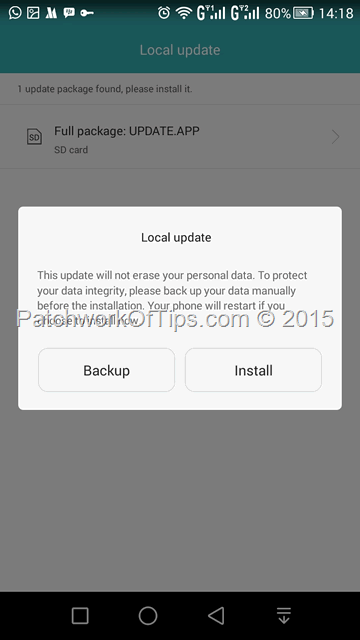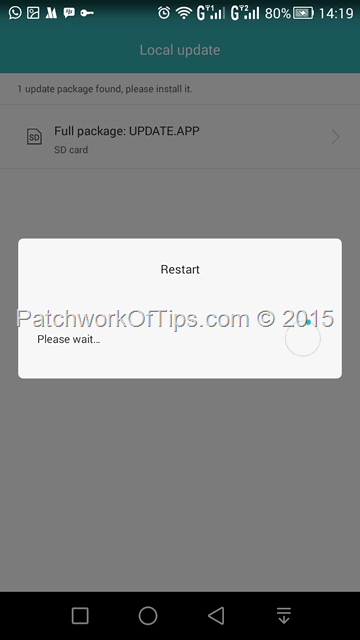 If all goes well, the update installation will be a success taking your device to Build Number H60-L02C00B526.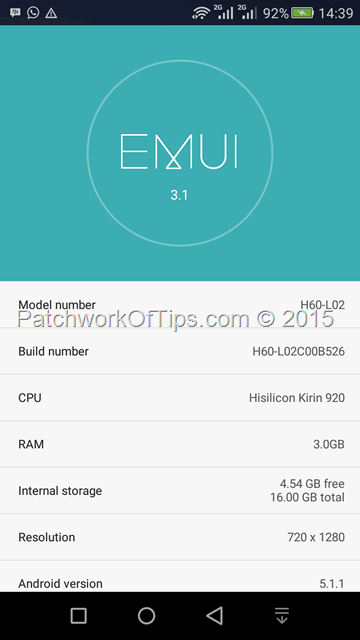 Below are a few screenshots with some new features. You can now enable network speed in the notification area. The signal and battery icons have changed. The Huawei Honor 6 now shows how much battery is left on your bluetooth enabled headphones. There's Smart Care which is sort of Huawei's version of Google Now. The notification area now has a dark theme. There's privacy protection which allows you to create a guest password and hide certain features from guests. Unfortunately when you log back in with your password, the hidden apps don't load back automatically thereby necessitating a reboot.
Dual Windows allows you to load two apps at the same time on the screen but I've been unable to come across one app on the device that supports it.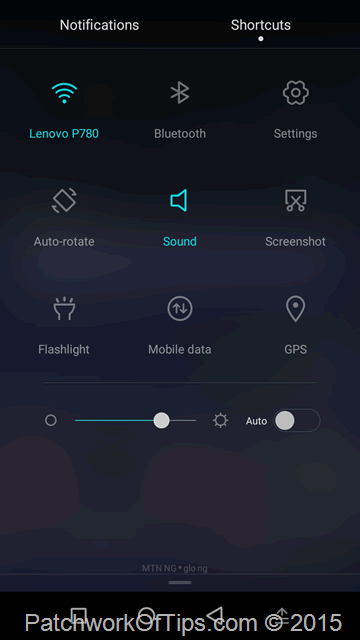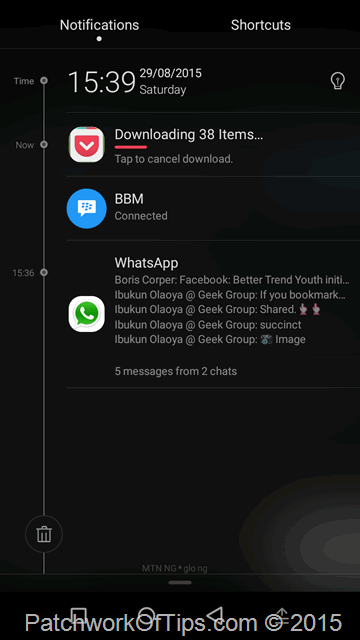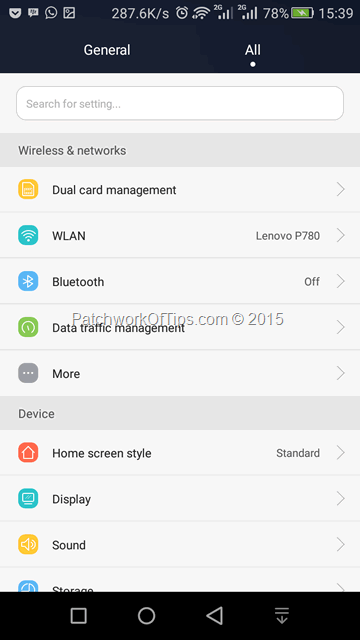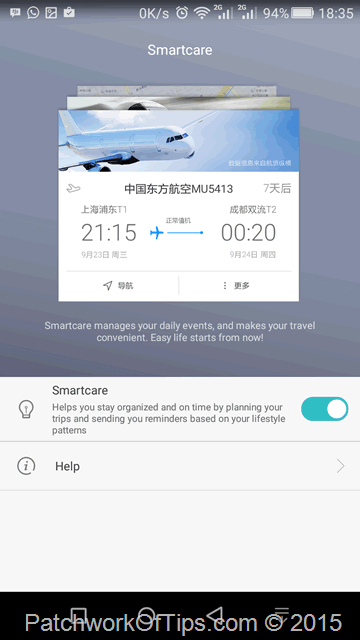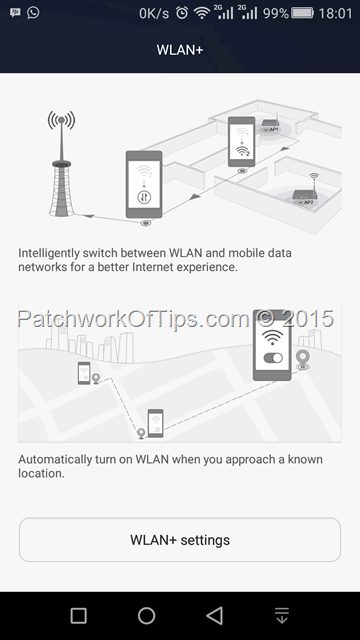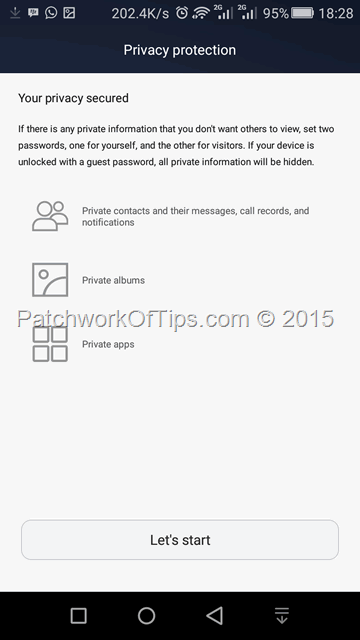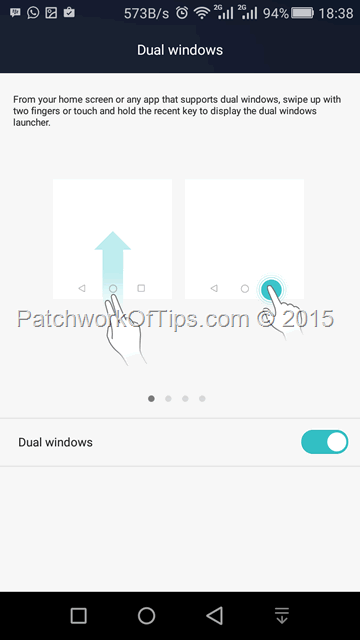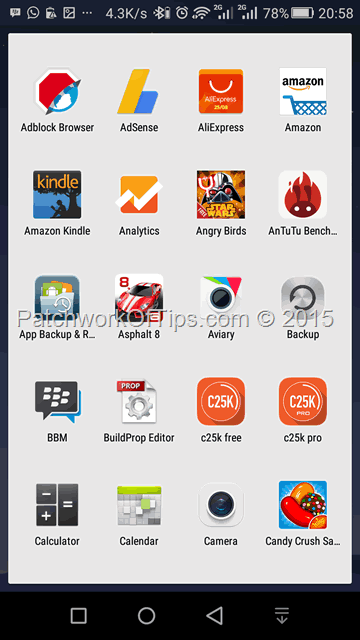 That's all for now. If you've got any questions or feedback, do please use the comment section as always. Enjoy
Please rate & share this article to help others. Thanks
You'll also like: