Unlike on the android platform where installing apps is as simple as downloading and clicking on the file, android app installation on the BlackBerry 10 platform is very different. First you need to convert the android application to a BAR file after which you then load the app to your device using a PC/MAC and a wi-fi connection
This quick tutorial guides you through the simple steps to installing android bar files on blackberry using a Windows PC. Sorry MAC owners

Step 1
Make sure your PC and BlackBerry Device are connected to the same wireless network. If you don't have access to a wireless network, do please read How To Create A Wi-fi Hotspot With Your USB Internet Modem or  Free Connectify PRO Alternative: Share Your Internet Connection With Other PCs
Step 2
Download DDPB Installer and the BAR file you wish to install. You can access a ton of android BB10 bar files from Good Ereader. Also make sure you have Java installed on your computer. If you don't, you can get it by clicking here
Step 3
On your BlackBerry 10 device, which is already connected to the same wi-fi connection as your PC, go to Settings >>> Security and Privacy >>> Development Mode and turn it on. If your device doesn't have a password, you would be asked to set one. If your device already has a password, you'll be asked for it. Enter it and Development mode is enabled.
NOTE: Do not forget this password as it automatically becomes your device default password. If you forget it, you won't be able to use the device again until a security wipe is carried out.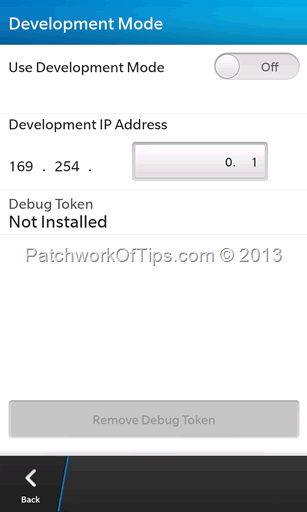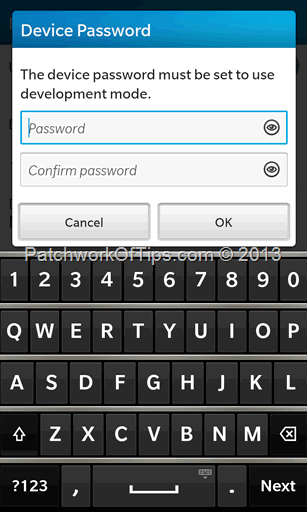 Step 4
Go back to Settings >> About >> Network and write down the IPv4 address under Wi-Fi. As shown in the capture below, the IP in this tutorial is 192.168.87.101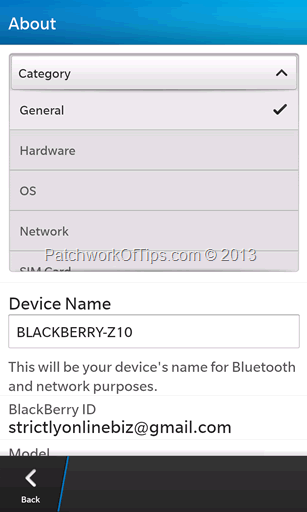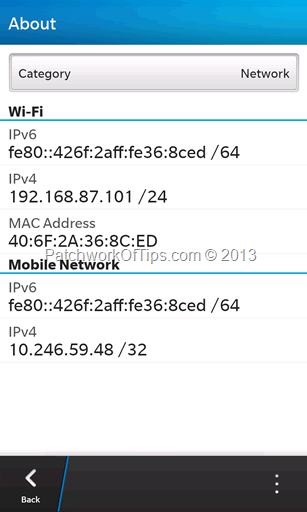 Step 3
Install and run DDPB Installer
Under PlayBook IP Address, enter the IP you wrote down earlier and under Password enter your device password. Click on Connect. Below is what the app looks like when connected.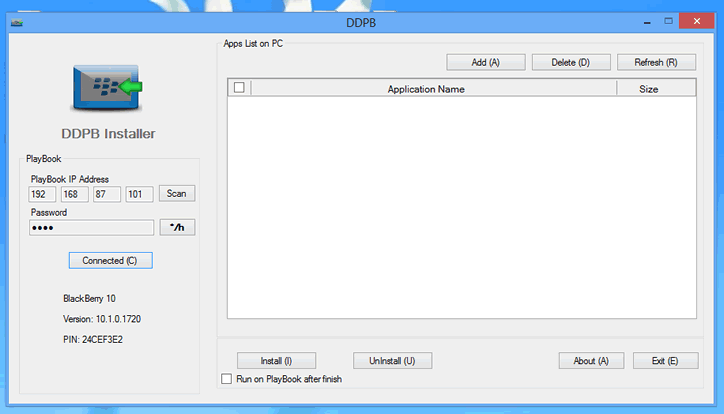 Click on Add on select the android BAR file(s) you wish to install. You can install multiple apps at once.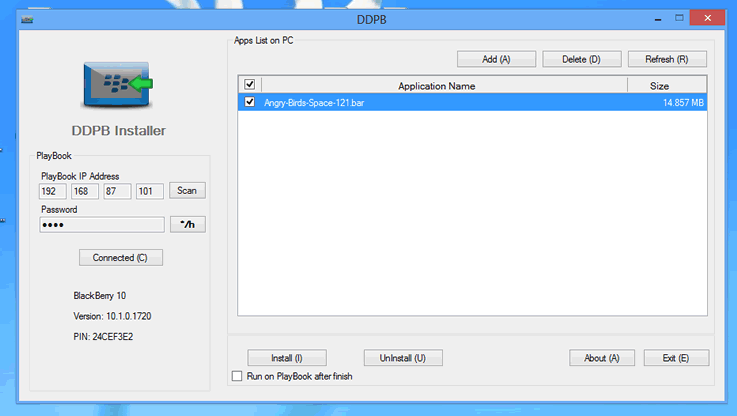 Click on Install and wait for the app to be installed to your device.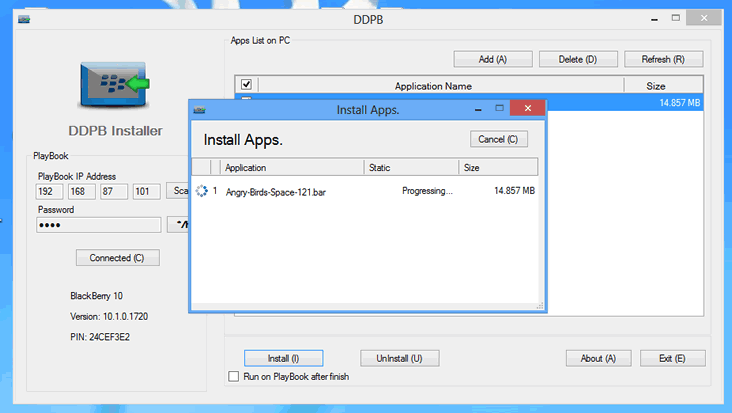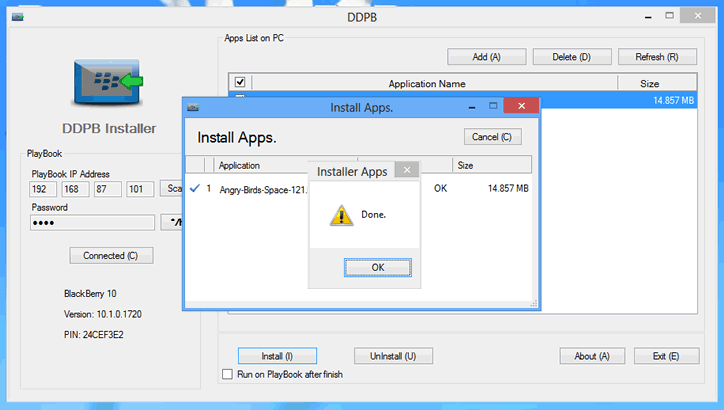 Once installation is done, check your device and launch the app. If it's compatible with your device, it should work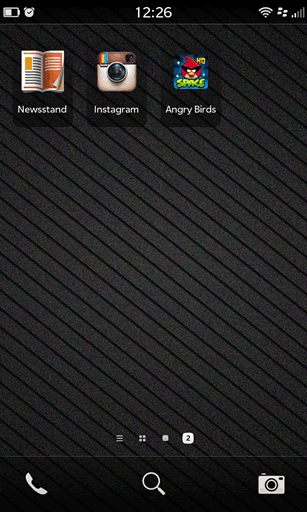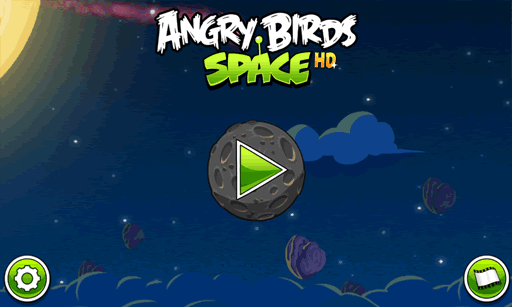 That's all.
Please rate & share this article to help others. Thanks
You'll also like: