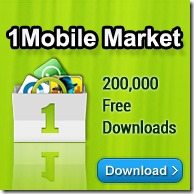 When it comes to the choice between a Wi-fi only android tablet or one with both Wi-Fi connectivity and 3G, those of us on a shoestring budget tend to drift towards the Wi-Fi only versions 'cause they are cheaper and help you avoid the hassle of nursing an expensive mobile data plan. Besides there are select peeps who don't use their tablets primarily for accessing the web. Their tabs serve as a gaming station, eBook-reader and multimedia center. (I'm one of such people *winks*)
Now the sad thing about going this route is that Wi-fi internet connections are still a rarity in most countries unlike the UK/US/Canada etc and as such downloading applications to your device becomes a problem. Well I say fret not as Google Play is not the only major android app market online.
Enter 1Mobile Market
With over 200,000 android applications, 1Mobile Market allows you to download android applications to your PC after which you can transfer them to your android device for installation. This is how I get some of my apps especially the heavy ones that threaten to put a major dent in my mobile data allowance for the month
Click here to go to 1Mobile Market
Search for any android application of your choice.
Hit the small arrow beside the Install button as shown in the screen capture below and select To PC to save the application to your computer.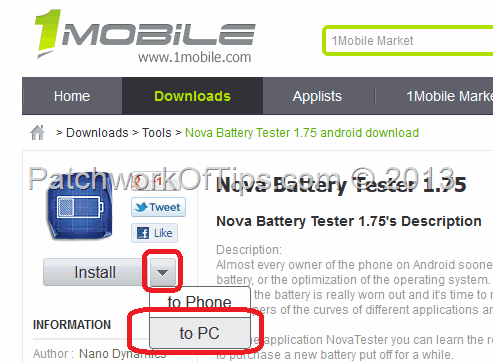 Once the download is complete, transfer the file to your android phone or tablet via Bluetooth or microusb cable
Make sure your android device is set to allow installation of applications that are not from the Google Play Store by going to Settings >>> Security and Ticking Unknown sources as show below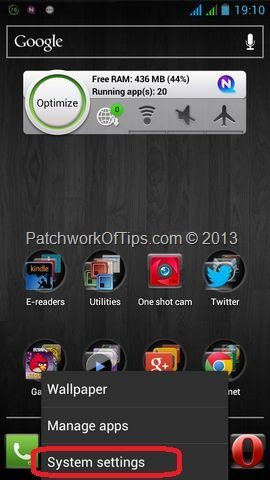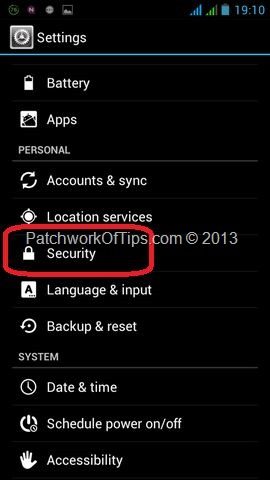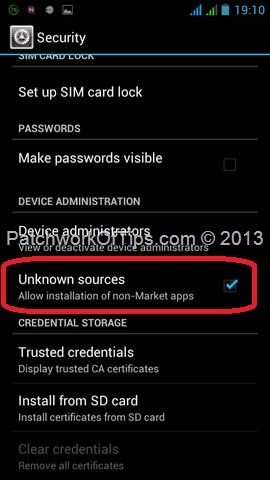 Navigate to where you stored the application on your tablet and click on it. If all goes well, a prompt like the one below asking *Do you want to install this application?* should pop up. Hit the install button, wait a few seconds for installation to complete and start enjoying your newly acquired android application.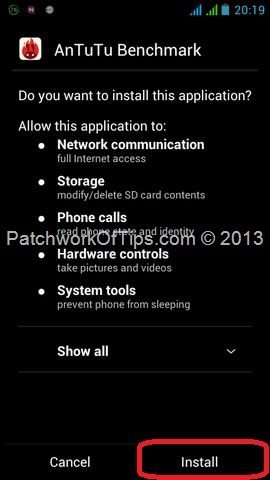 And that was yet another quick tutorial from me to you. Enjoy and do please be kind enough to hit the share button and spread the word

Please rate & share this article to help others. Thanks
You'll also like: