When it comes to transferring files wirelessly between devices, Bluetooth transfers from my mobile gadgets to PC have always been an arduous task for me (PC to mobile device transfers work just fine without a fuss). I can't count the number of times I've gotten those Connection failed error messages and boy they can be so annoying.
So sleepless and restless as I was tonight, I decided to fix this issue once and for all and I've discovered just what I've been doing wrong all along.
Normally when I send a file to my phone, I get an alert prompting me to accept the file transfer thus I was expecting to get that same alert on PC each time I threw a file at it via my mobile gadgets but the connection just kept failing and the alert never showed up.
Transferring Files via Bluetooth From Mobile Devices To PC
NOTE: I only tried this on Windows 8 PRO. Windows 7 users can check out 7 Tutorials steps
Turn on the Bluetooth connection on your PC and make sure it's discoverable as shown below
Right click on the Bluetooth icon in the task bar and click on Open settings and go to the Options and Shared Folder panels and make sure everything appears as is in the screen captures below
NOTE: You can choose any shared folder by hitting the browse button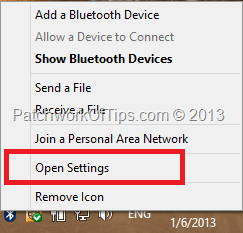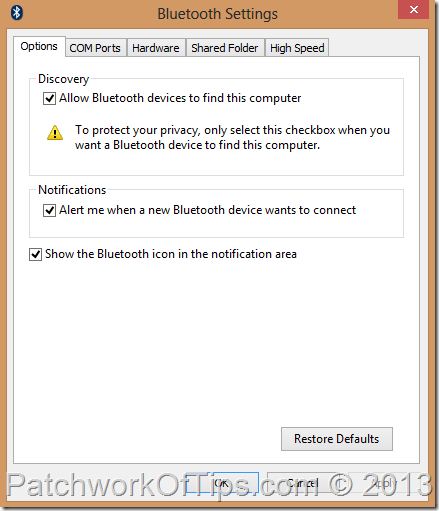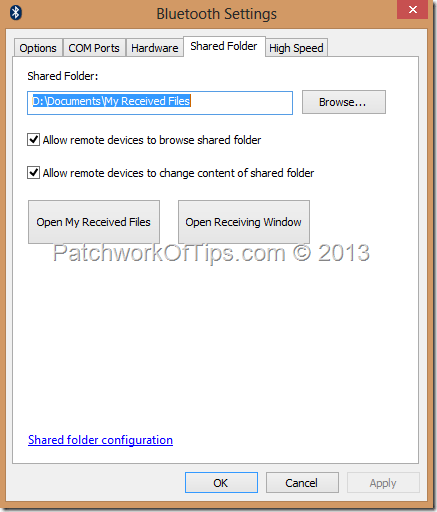 On your mobile device, make sure visibility is enabled for all nearby Bluetooth devices too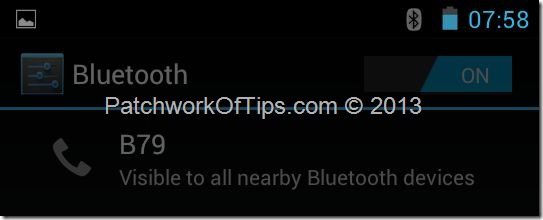 To pair – connect your PC and mobile device together, right click on the Bluetooth icon again and select Add a Bluetooth Device.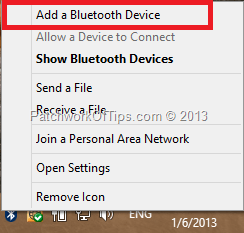 Click on Add a device, wait for the system to search, discover and list your device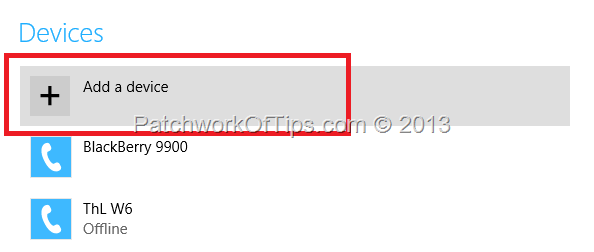 Click on your device as shown below and the Compare passcodes prompt will pop up on your PC and mobile device. Just click Yes or Pair and both devices will be connected.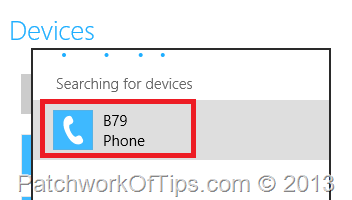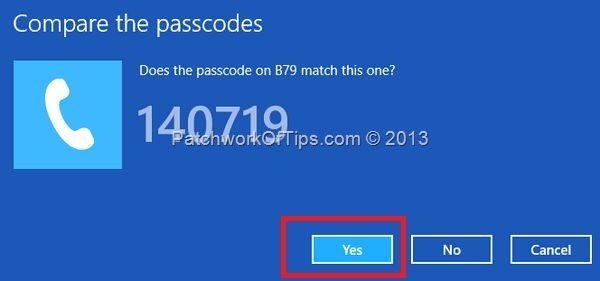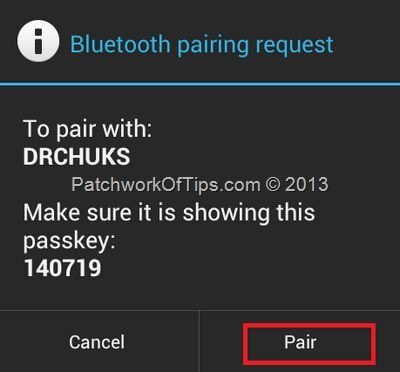 Now to the main stuff

To transfer a file from your phone to your PC, simply right click again on the Bluetooth task bar icon and select Receive a File which will open the Bluetooth File Transfer window.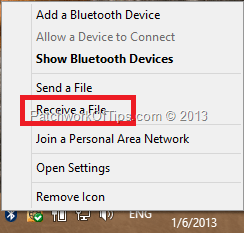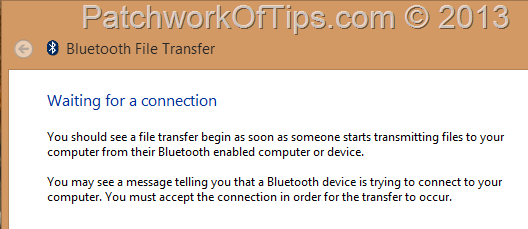 Leave the Bluetooth File Transfer window open, go to your mobile device, select the files you wish to transfer to your PC and hit send to start the transfer as shown below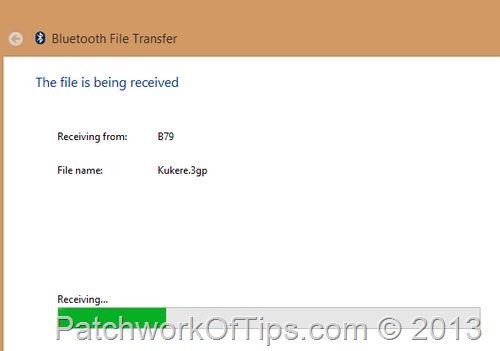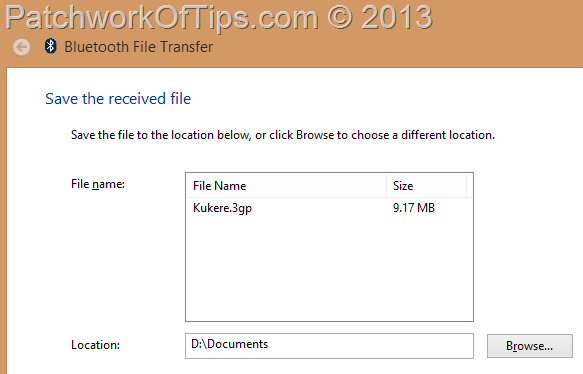 Simply navigate the location where the file was copied to on your PC and that's all.

Please rate & share this article to help others. Thanks
You'll also like: