Once upon a time a boy was literally obsessed with his Britney Spears video collection. I legit had every single performance of hers out there; tour DVDs included and from time to time I found myself running out of storage and having to compress them all using apps like TMPGEnc. Somewhere along the line, the obsession died along with obsession for hoarding videos.
These days I just watch and delete videos unless I want to swap them or I find one that I can honestly stand watching on repeat.
I'm currently running out of storage on my Lenovo P8's 128GB microSD card so I've decided to start compressing videos again. For this I use MacX Video Converter Pro. I tried HandBrake but it was ridiculously slow and kinda complicated for my taste thus I settled for MacX Video Converter Pro.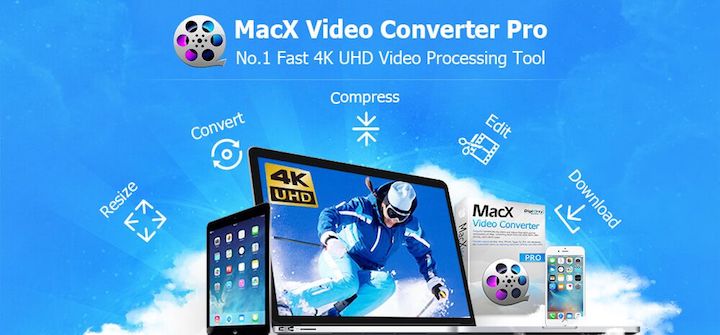 The Trial version has a 5 minute limit but I highly recommend you use it to test the software and see if your macbook supports hardware encoding which is what helps to make the video conversion process a quick one.
NOTE: A lifetime full, no time limit version of MacX Video Converter Pro is available now at a 50% Easter discount for just $29.95
Check the Intel Box beside Hardware Encoder then click on the i button to see more info about your macbook's hardware.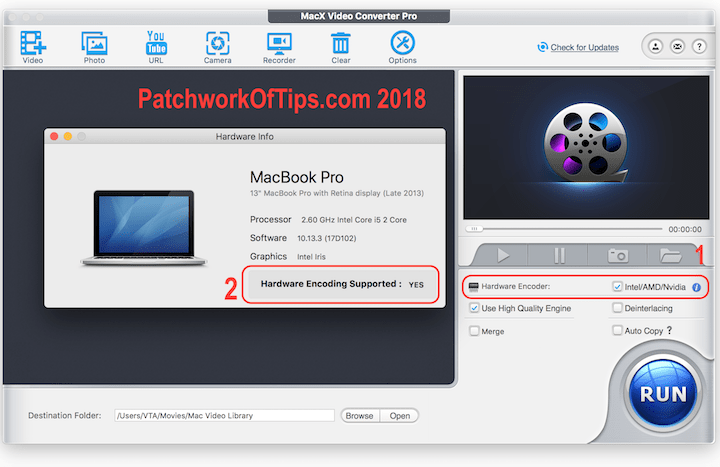 To compress your videos while retaining their quality, click on Video to select videos for compression or simply drag them into the software.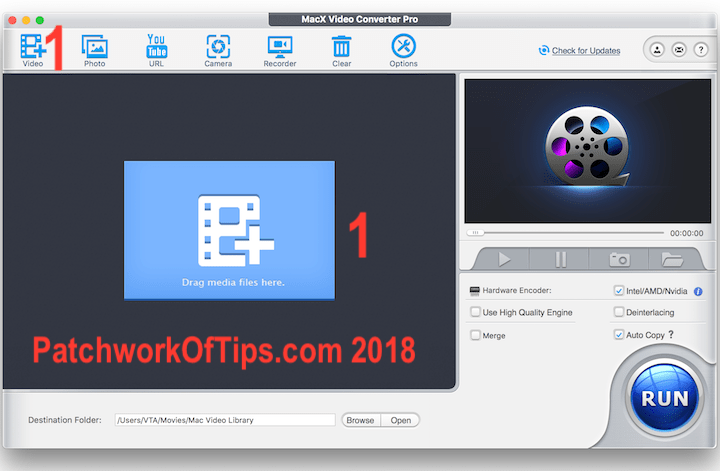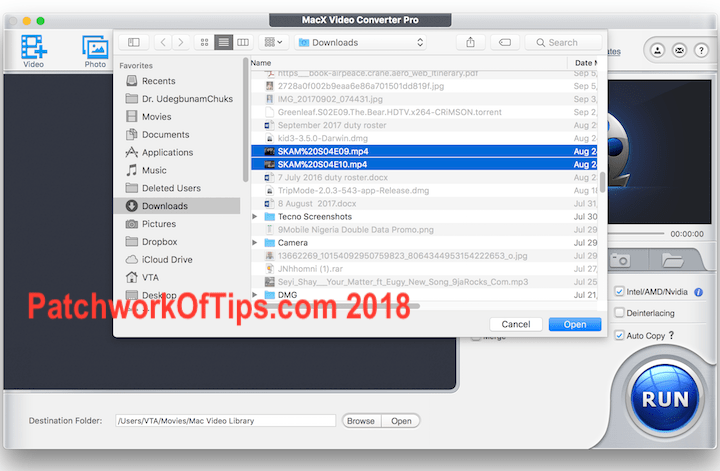 When the videos have been loaded, you'll be prompted to select your encoding output profile of choice. For maximum compression with next to no loss of quality, I always use HEVC Video. Click on General Profiles on the right and select HEVC Video on the left.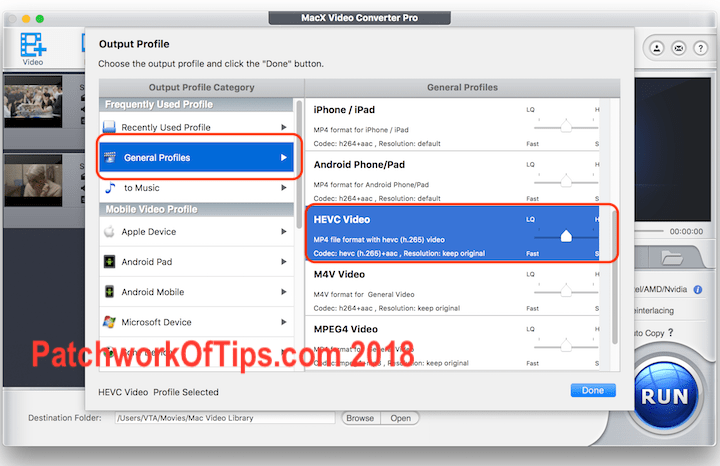 Make sure to tick Use High Quality Engine and Hardware Encoder then click on RUN to commence compressing those videos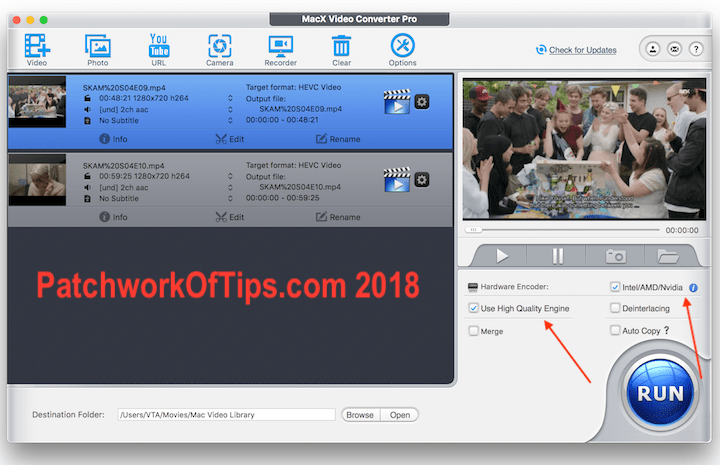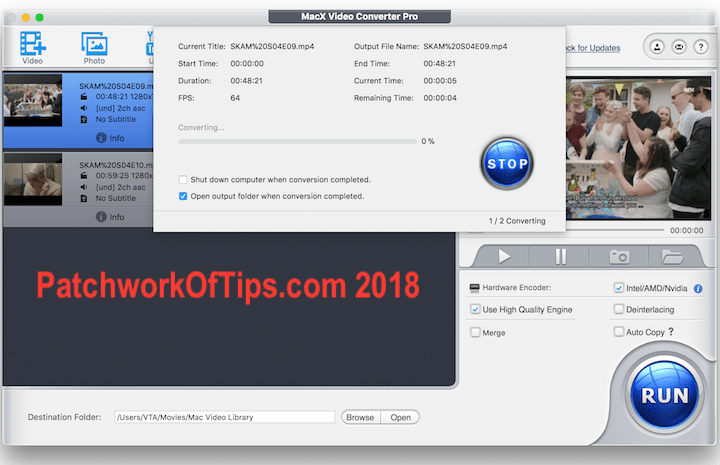 From my experience, MacX Converter was able to reduce 5 HD music videos from 287MB to 121MB total file size with barely visible loss in quality.
Videographers who work with large resolution videos like 4K videos on their Mac systems would really find this software useful.
WARNING: Encoding/Compressing videos generates a lot of heat, so endeavor to do this in a well ventilated area preferably a cold environment.
Cons of MacX Video Converter Pro
Can't select multiple output profiles for different videos: All videos in the queue will be compressed with the same output profile i.e the first output profile chosen for the first video on the list. You can't have one video on your queue encoding to HEVC Video and another one encoding to WMV. I tried doing that but couldn't.
Encoding speed and results aren't consistent: In some instances a 5 minute music video was successfully compressed in 2mins 30 seconds with great quality and in others a 22 minute video was compressed in 9 minutes but with marked loss of quality. I tried compressing a HD video of Lady Gaga's 13 mins plus SuperBowl Performance and that took like 27 mins with a manageable loss of quality.
It doesn't support YouTube Playlists: In my opinion, the Youtube downloader was added to the software as a bonus. It works well but unfortunately doesn't support downloading playlists. You have to input each video one by one.
Overall when the software works, it works beautifully well and sometimes it just doesn't. It would have been better if there was a way to tweak the preset output profile settings so as to get better results when the presets aren't cutting it.
Has any of one of you used the software before? What has been your experience with it? Do share with us in the comment section thanks.
Please rate & share this article to help others. Thanks
You'll also like: