Eight months ago, I reviewed Xiaomi's Quick Charge 2.0/3.0 supporting Mi PowerBank 2 which I wasn't too excited about as the Quick Charge 3.0 feature only worked for charging the powerbank. I eventually sold it off and upgraded to the recent model; the Mi PowerBank 2C which supports 2 way quick charge 3.0 charging.
Aside from being 28g heavier than its' predecessor, supporting 2 way QC 3.0 and coming in a transparent packaging, the Mi PowerBank 2C has the same design as the Mi PowerBank 2 with the same 20,000mAh Lithium Polymer battery capacity.
Input Charge rating is 5V/2A and 9V/2A while output charge rating is 2 x 5.1V/2.4A, 9V/2A and 12V/1.5A MAX 18W.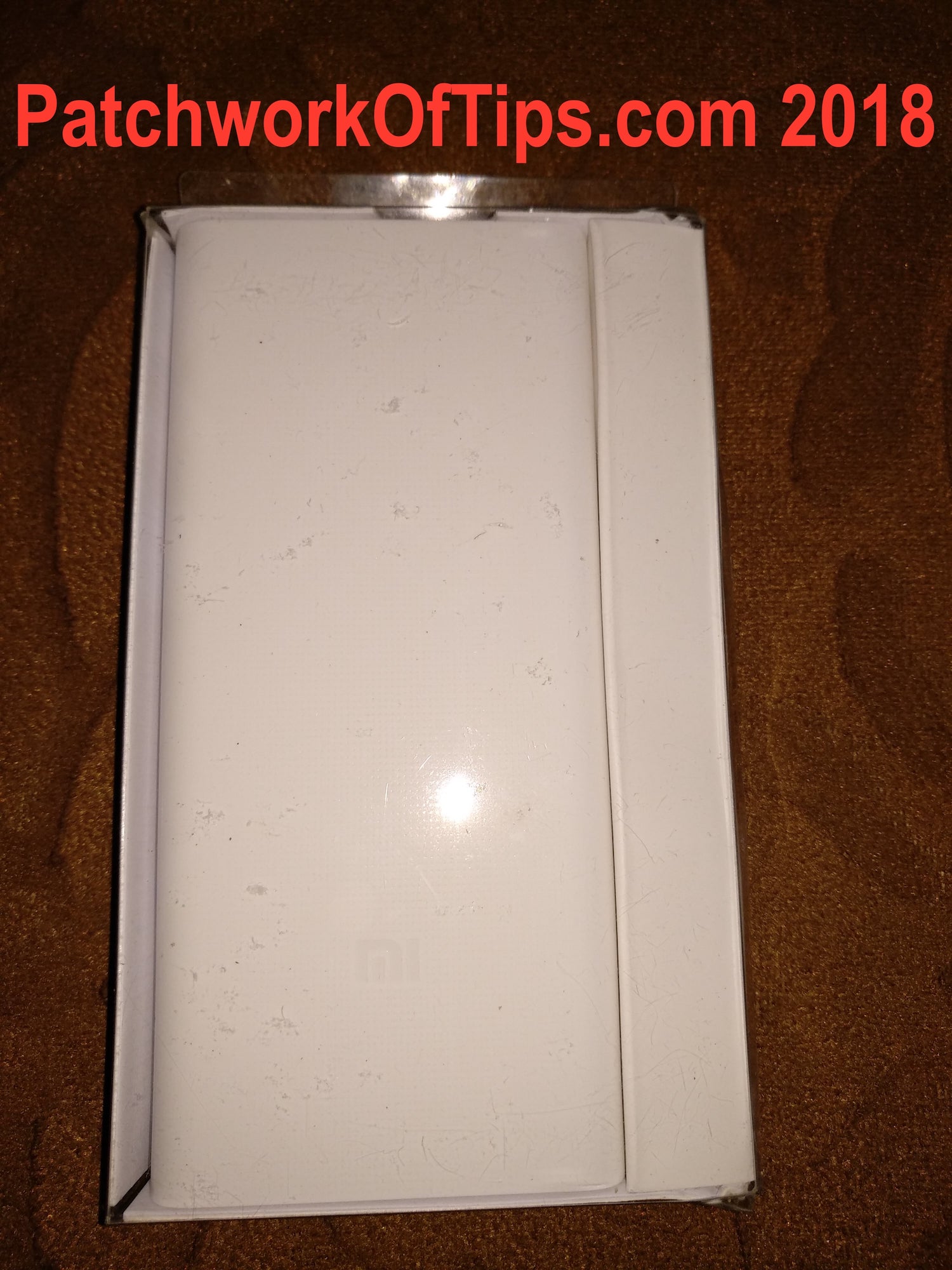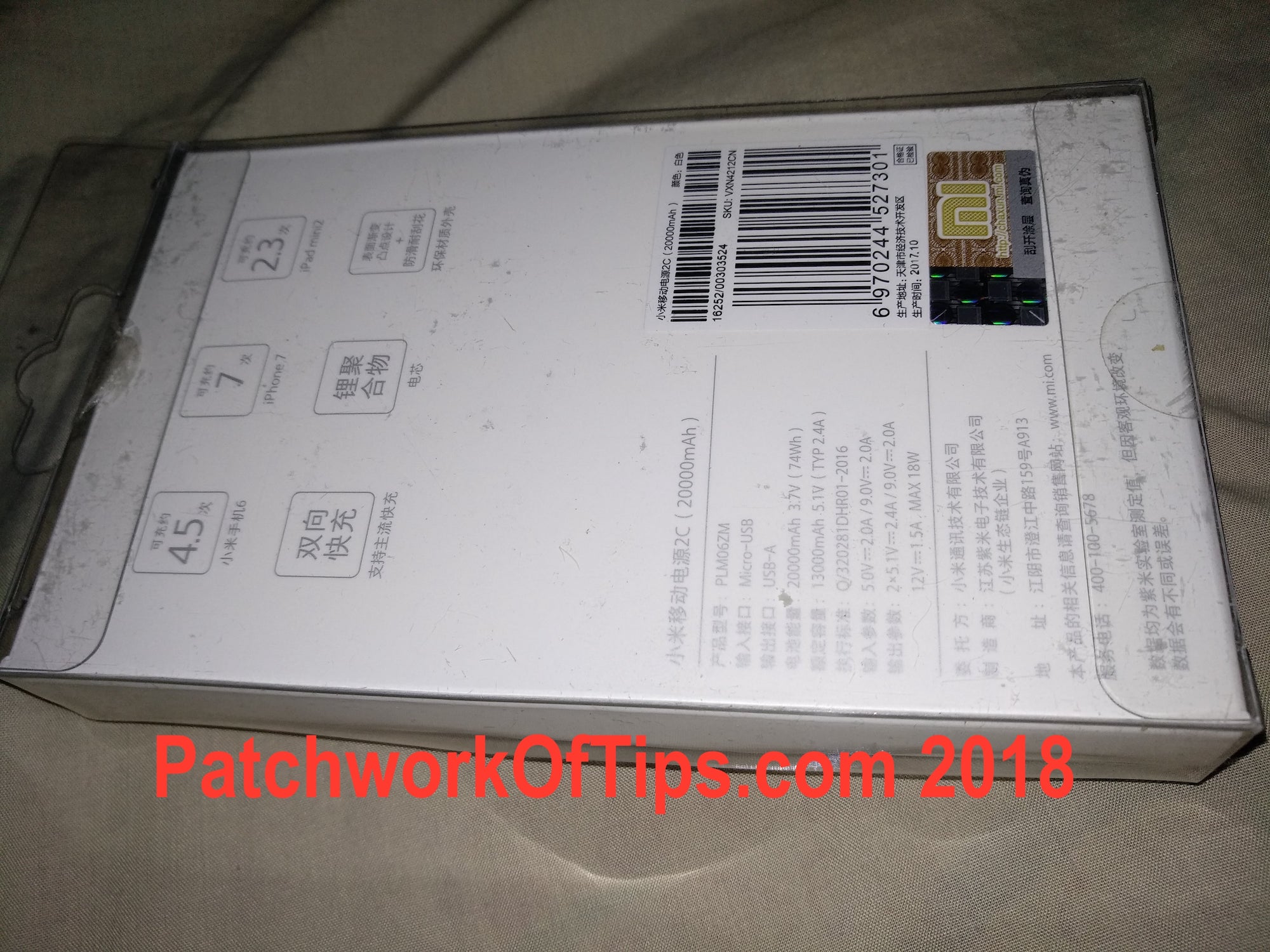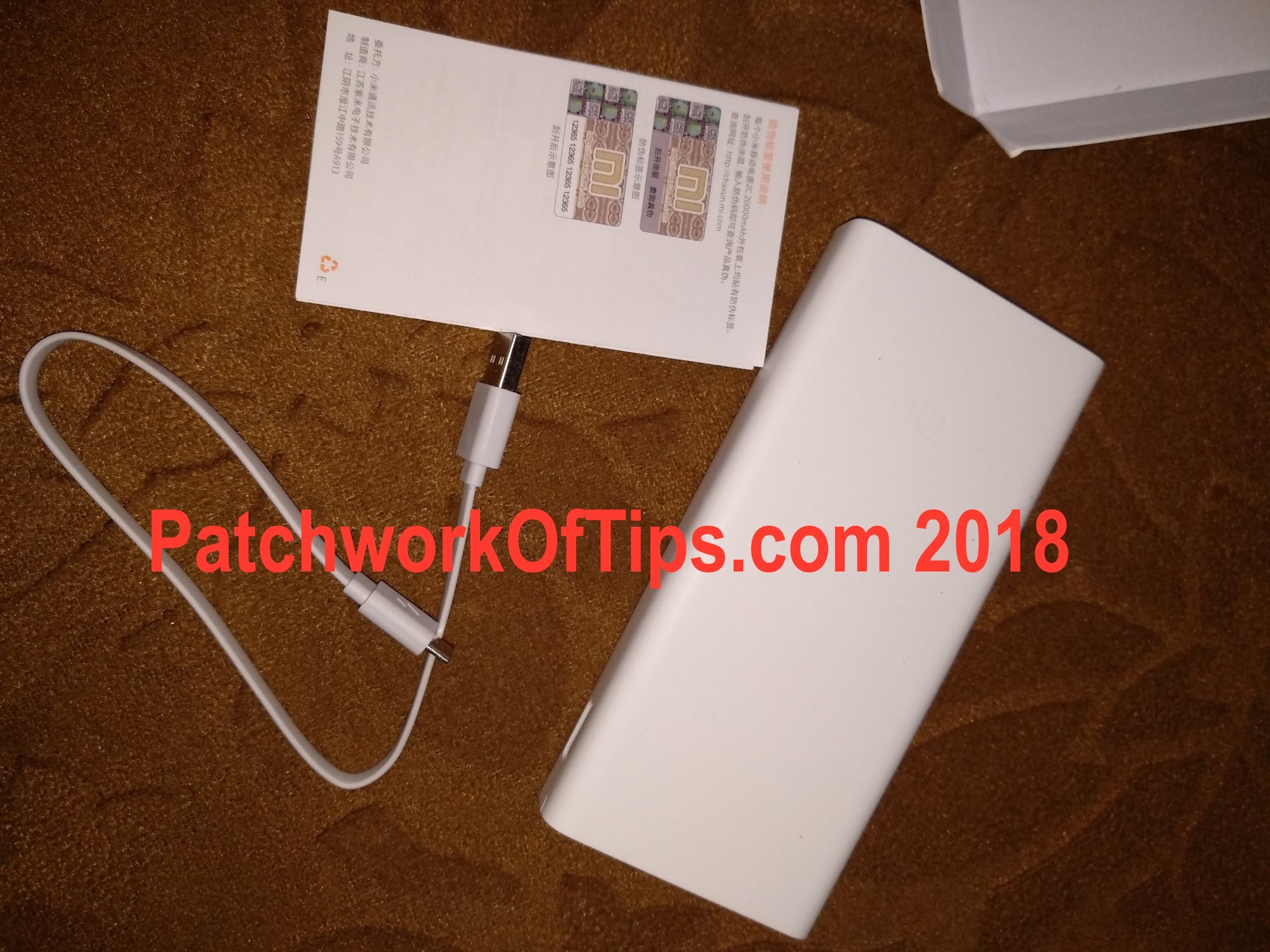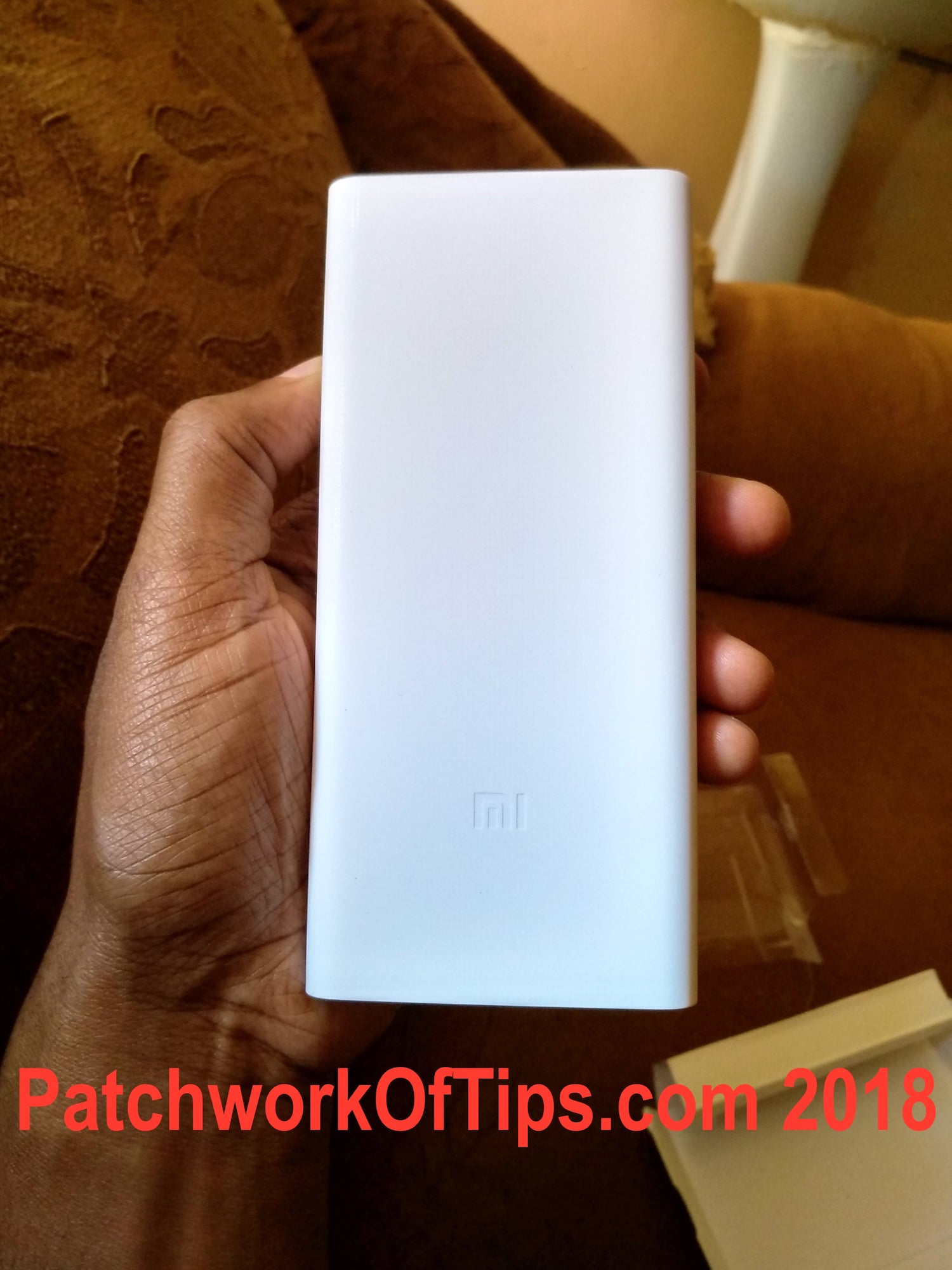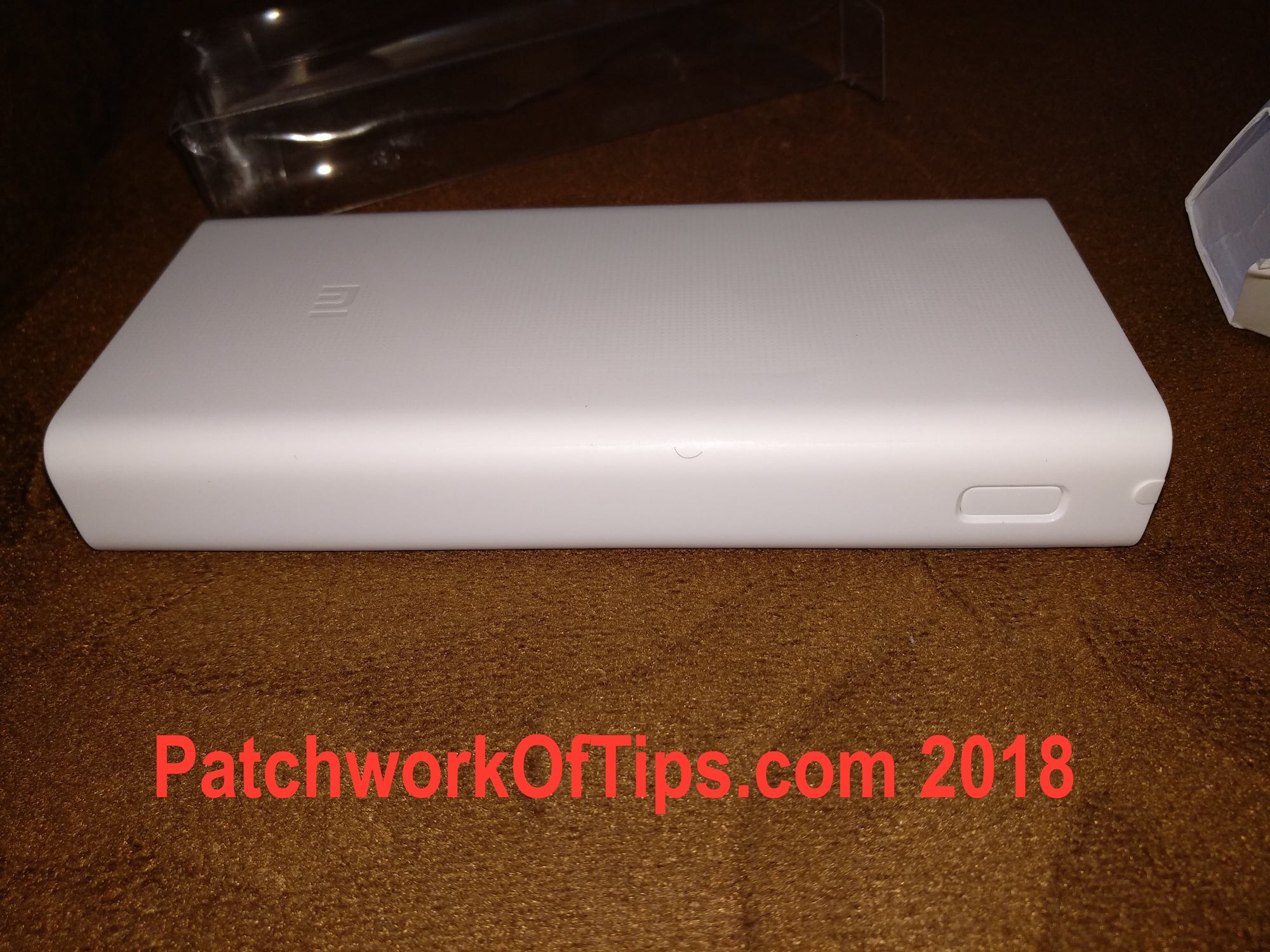 Power button on the side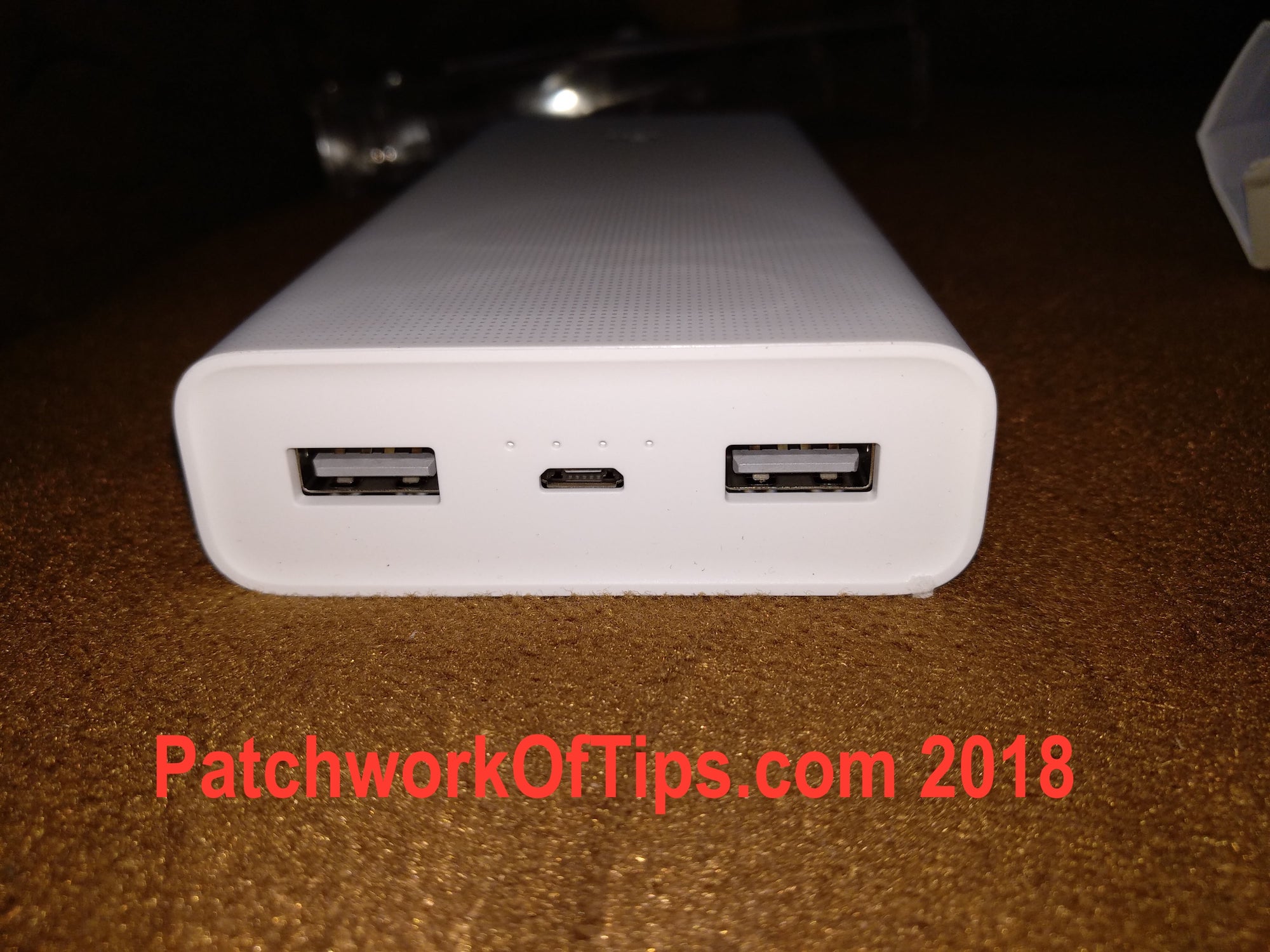 Dual Quick Charge 3.0 USB Charging Ports, 4 LED Lights and microUSB charging port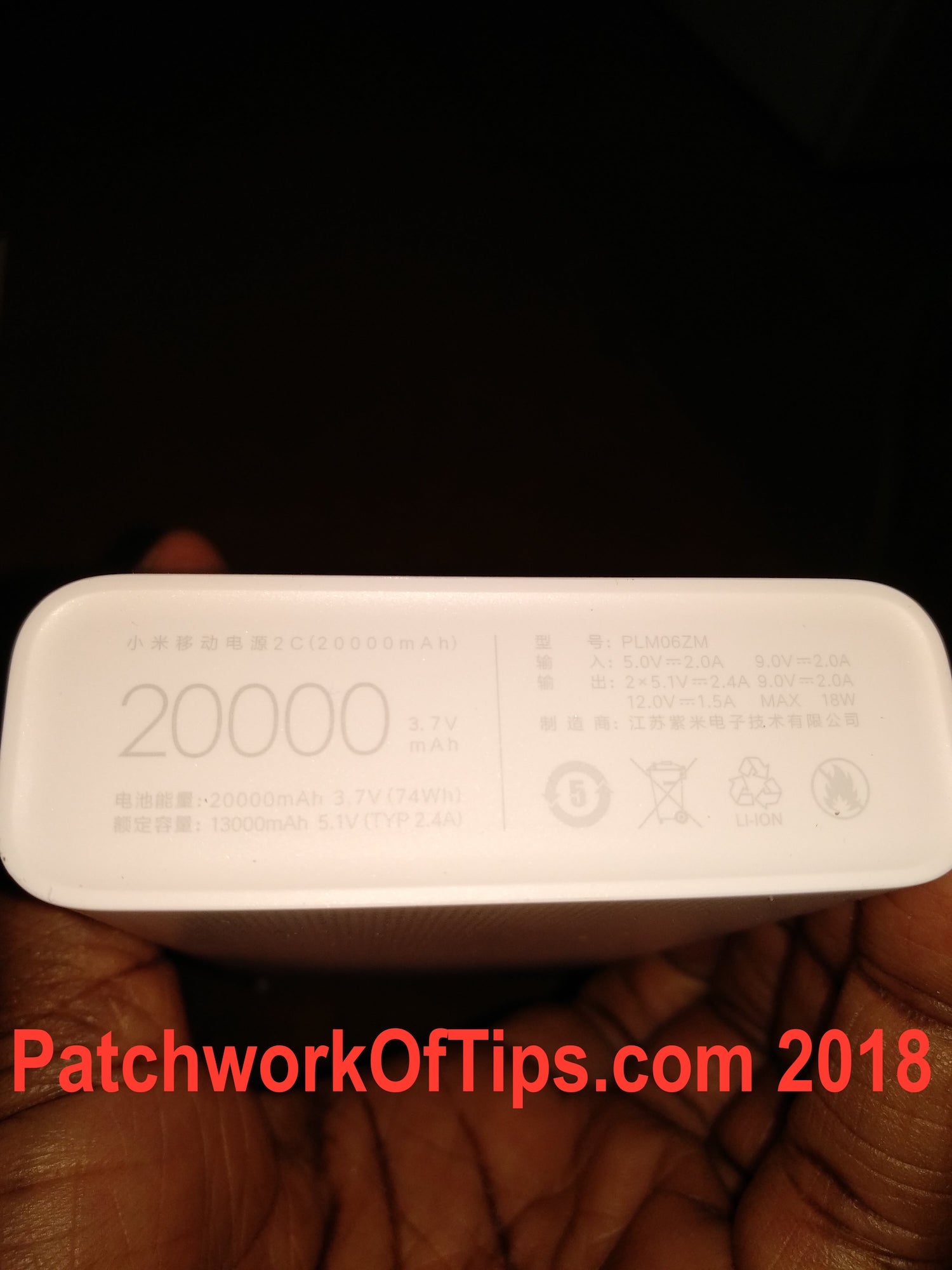 Pros Of The Xiaomi Mi PowerBank 2C – PLM06ZM Quick Charge 3.0
14,000mAh Plus Available To End User: I was able to get 1,000mAh less from the Mi PowerBank 2C compared to the 15,000mAh I got out of the Mi PowerBank 2. The heat generated from Quick Charge 3.0 charging could be to blame. 14,000mAh isn't bad though as by default, the device is rated to deliver 13,000mAh. It charged the 5,300mAh Mi Max 2 from 0 to 100% twice and from 0 to 64% before dying for a total output of 14,098mAh.
Dual Charging Ports: As always you can charge two devices simultaneously. Each port supports Quick Charge 3.0 but I hear only one port can use the feature at a time. The second port will fall back to 5V/2A. Unfortunately I don't have 2 Quick Charge 3.0 devices to test this.
Quick Charging: You can expect a fully charged Mi PowerBank 2C between 7 to 8 hours. I'm not too sure as I fell asleep through the testing and woke up when it was done at 8hrs. The old Mi PowerBank 2 charges fully in 7hours.
Charge Macbooks and Low Power Devices: Like its' predecessor, it can be used to charged certain Macbooks as well as fitness bands, watches, bluetooth headsets and other small gadgets.
Cons Of The Xiaomi Mi PowerBank 2C – PLM06ZM Quick Charge 3.0
As it is with all of Xiaomi's powerbanks coming out of China, there's no English manual and no LCD screen for proper battery capacity level monitoring. You still have to make do with the 4 LED Lights on board located in between the two output charging ports and above the input charging port.
You'd also be needing a certified Qualcomm Quick Charge 3.0 charger to get the 7hrs charging time. A Quick Charge 2.0 charger will do the job in 11 – 12 hours instead.
Overall, I'm very much satisfied with the new iteration of the Mi PowerBank 2. I'll be holding on to it until a 30,000mAh version is released.
With regards to how I got mine, I had to go through my little brother's importing business as it would seem NIPOST has banned importation of batteries thus Aliexpress, Geekbuying etc aren't shipping to Nigeria anymore and if you see any seller on Aliexpress shipping to Nigeria, they are using Seller's Method which comes with no proper tracking method and obviously shaky Aliexpress Guarantee.
Questions, comments and shares are welcome as always.
P.S: I got the device for $30 USD.
Please rate & share this article to help others. Thanks
You'll also like: