I was probably one of the first people to install Windows 10 on a macbook's bootcamp partition when Windows 10 Technical Preview was launched and that experience left me hot and bothered as my system crashed twice and had to be setup from scratch. It's no wonder why I'm not in any rush to update my Bootcamp partition to the official Windows 10 release until Apple gives the go ahead by releasing the necessary Bootcamp drivers update.
While waiting, I decided to upgrade Windows 8.1 PRO to Windows 10 PRO on my Parallels Desktop installation and the process is quite simple using an ISO file.
So far so good, I haven't encountered any issue so far running the official Windows 10 via Parallels Desktop 10 For Mac Version 10.1.4 (28883) on my late October 2013 13" Macbook Pro with Retina Display.
Here's how you can update yours now.
NOTE: I don't know if this method will work for you if you hadn't reserved Windows 10 upgrade prior to now. I reserved mine weeks back
Simply go to the Windows 10 ISO download page and download the ISO of your choice. Personally I went with Windows 10 and English Language. Looks like the ISOs are the same for HOME or PRO. Make sure you choose the right bit version though.
Once you have your ISO, launch your Parallels Desktop 10 Windows 8 installation.
Go to Devices >>> CD/DVD 1 >>> Connect Image and mount the Windows 10 ISO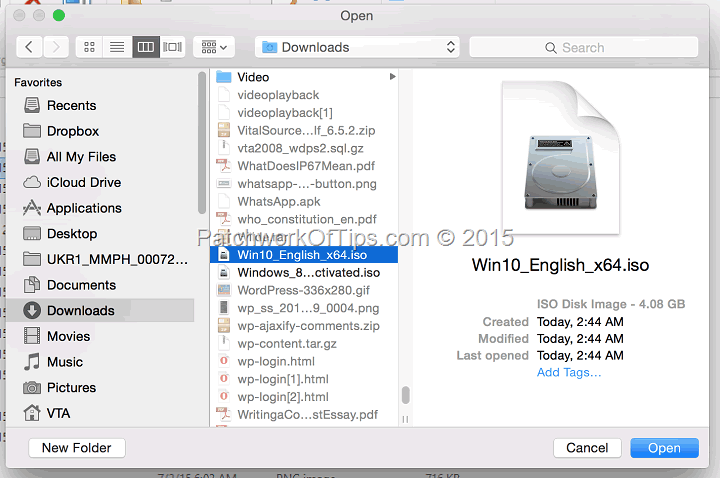 Click on the alert that shows at the right hand corner of the screen and select run setup. You can also do this via My PC. Just open the mounted disc and run setup.exe
My computer was already updated so i didn't bother with the Download and install updates (recommended) option. I went with Not right now.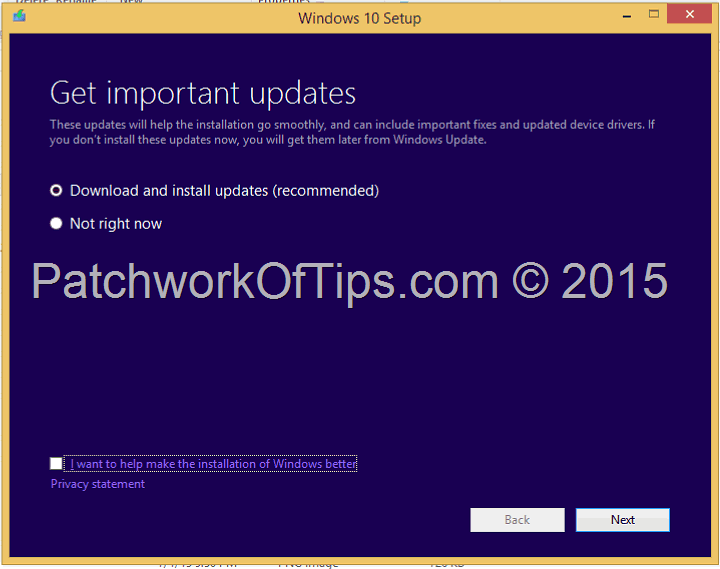 Just follow the prompts till you get to the Ready to install page then hit Install. You computer will reboot after a while and start up in a black Upgrading Windows screen. Just leave it to run and when it's done, you will be prompted to setup Windows 10.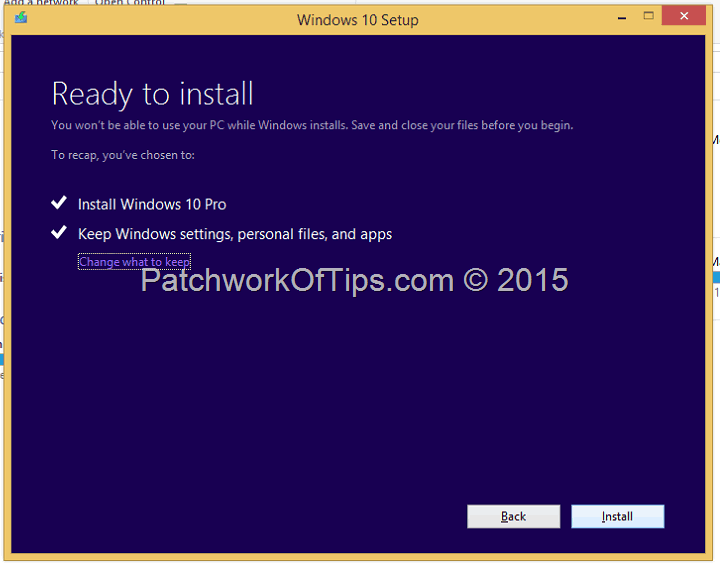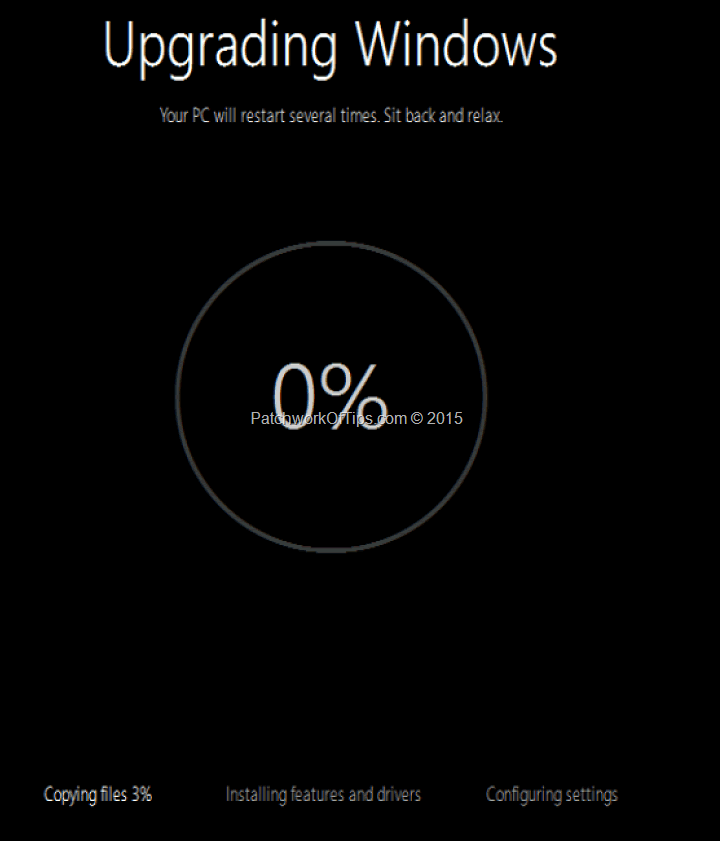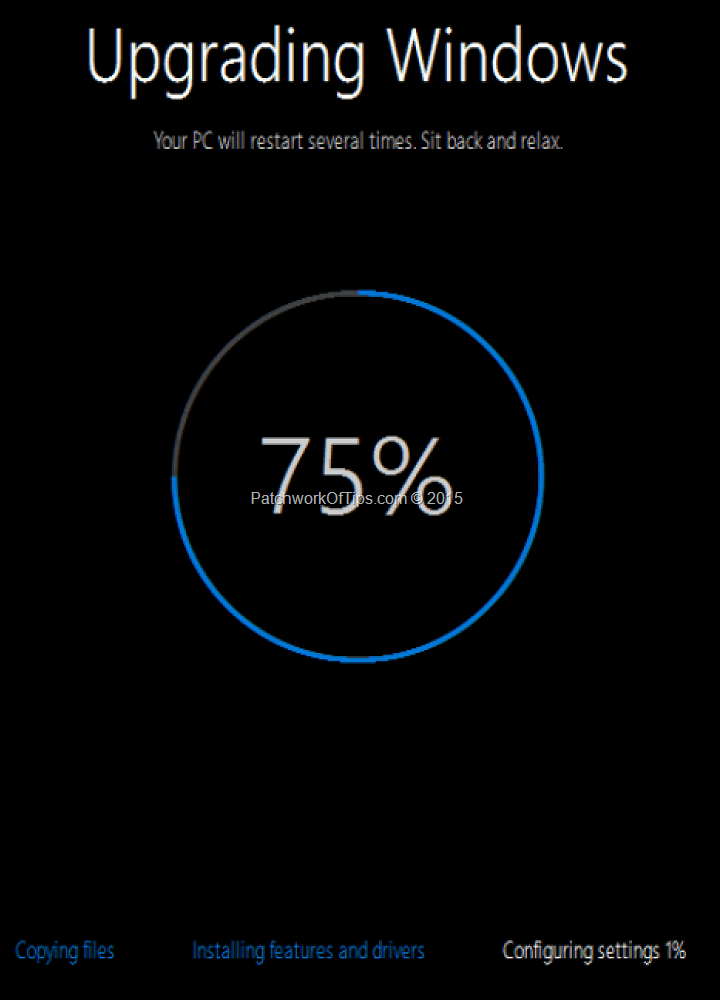 Once setup is complete and you're logged into Windows 10, the Parallels Tools Installation Agent will automatically run to reinstall Parallels Tools. Reboot your Windows 10 installation afterwards and you're done.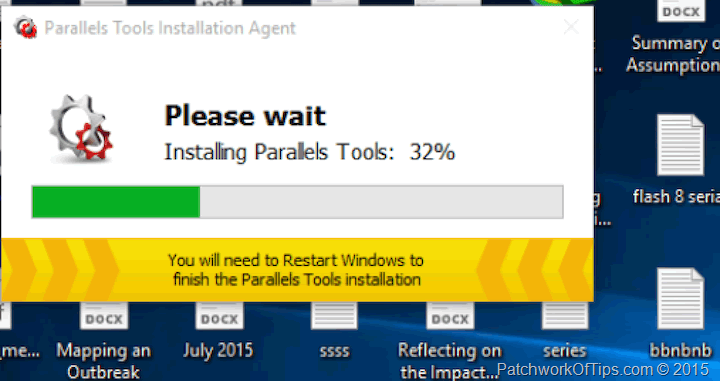 NOTE: You have to go to Control Panel >>> System and check to see if Windows was automatically activated. In my case it wasn't but hitting the activate button did it in seconds without prompting for any Windows product key.
Enjoy
Please rate & share this article to help others. Thanks
You'll also like: