These days I find myself shopping mainly on the new DHL Africa eShop app instead of the main MallForAfrica app as their deliveries are faster though they don't support a range of shops as wide as Mall For Africa does. The only time I decided not to ship with DHL Africa was about 2 weeks ago when Amazon US was offering a $70 coupon on the 128GB Samsung Galaxy Tab A 10.1 2019 edition. I'll be talking about that in an upcoming post.
By default Amazon US and UK ship mainly to the US and UK respectively but also support global shipping on some items. If you're shopping these two sites via DHL Africa eShop, it would do you a great deal of good not to search the site as though you were outside the US or the UK as the case might be. Always change the default delivery address to a US or UK post code so as to see EVERYTHING that Amazon has on sale.
To do this when you're on Amazon UK for example be it on the android/iOS app or any compatible desktop browser, simply click on the delivery location as circled in the screenshot below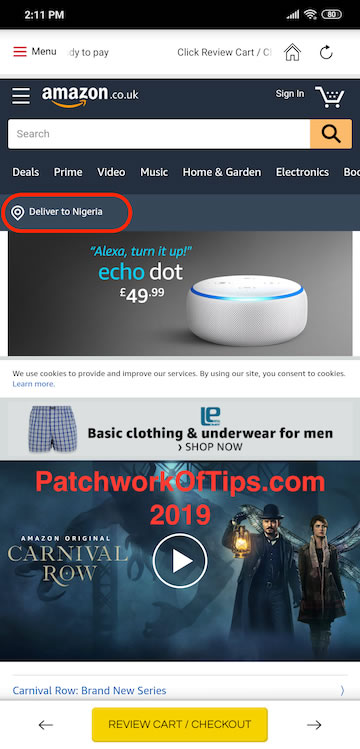 Click on Enter a UK Postcode and type in EC1A 1HQ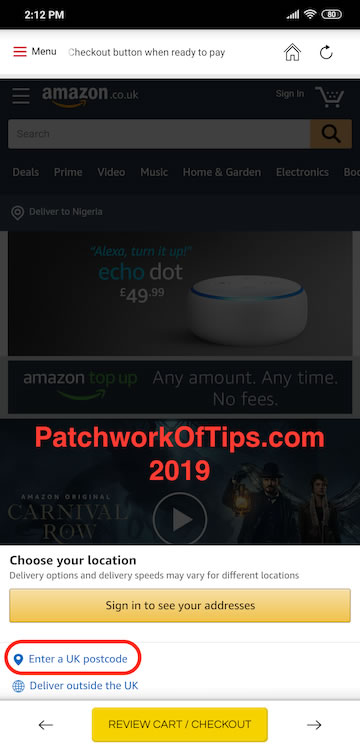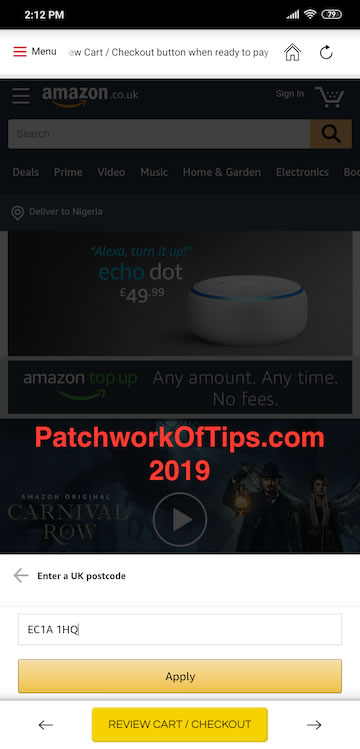 Your location will automatically change to one in the UK and literally everything sold on the site will show up in your search results.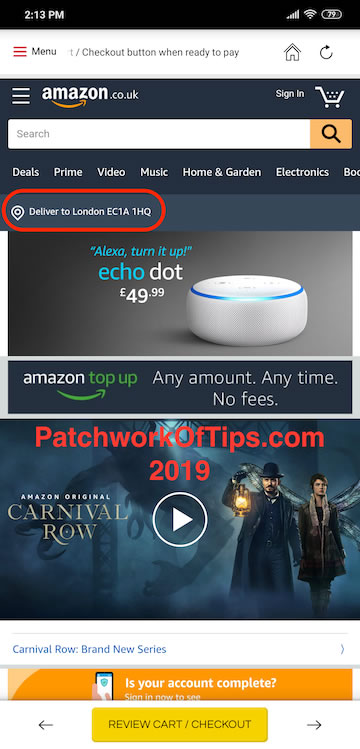 You can repeat the same for Amazon US by entering the postcode 77201 which changes your location to Houston, USA.
Additional Tip: To ensure you are getting authentic products, one is best advised to stick to goods with the tag Ships from and Sold By Amazon.
To do this simply use the filter function which is easier to use on the mobile apps.
Click on Filter >> Select the main department under which the product you're looking for is categorised >> scroll to the bottom and then select Seller : Amazon.com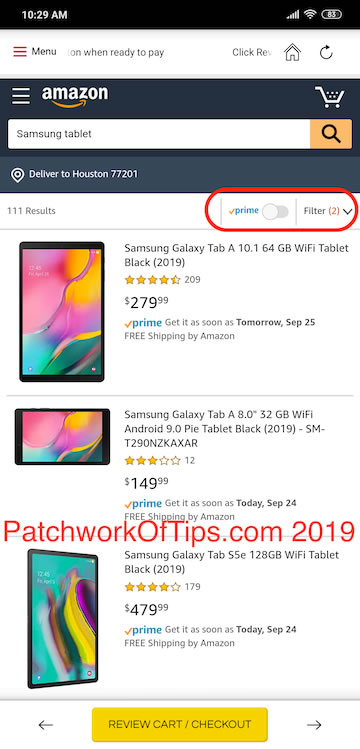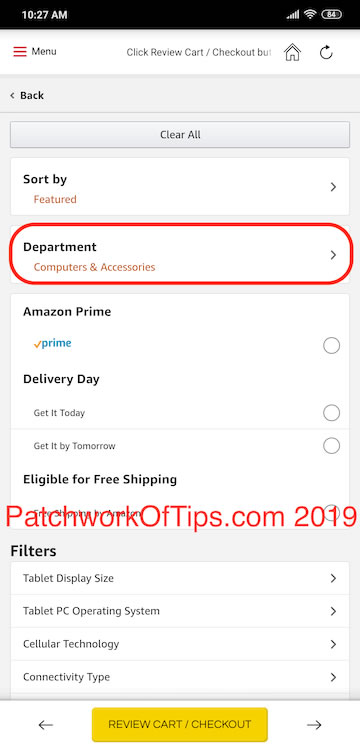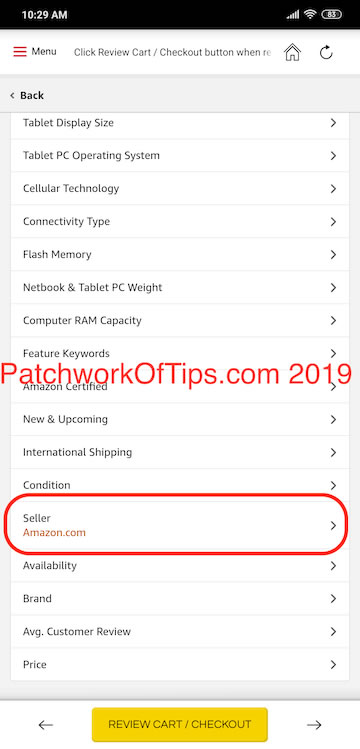 For faster shipping times, Mall For Africa & DHL Africa eShop recommends you also select products that have the Amazon Prime tag but that may limit the number of goods that come up in your search.
Before I go, allow me to leave you with one final tip with regards to buying electronics via DHL Africa eShop app. From my research Duty and Custom charges seem to apply only when the electronic in question breaches $229 limit. By my calculation they charge between 16% – 20% of the cost of the gadget as duty and custom fees.
If you wish to shop using the service, don't forget to sign up using the link below so that you can get $5 free towards your second order on the app.
Click Here to Sign Up For A Free DHL Africa eShop Account
You can watch my quick tutorial on shopping DHL Africa eShop here
Please rate & share this article to help others. Thanks
You'll also like: