I've been postponing this review for like forever (because there are a quite number of reviews on it online + laziness) so here it is for those of you that have been on my neck to just write a few words about it.
As you all know, I got the 2016 model of the Amazon Fire HD 8 as a replacement for the 10″ Lenovo Yoga Tab 3 that kicked the bucket after an unsuccessful attempt at upgrading it to Android Marshmallow. The main deciding factors were cost effectiveness, long battery life and Dolby Atmos Dual Stereo Speakers.
There are two versions of the 2016 Amazon Fire HD 8. One with Special Offers for $90 and the other without Special Offers for $105. These Special offers are essentially great offers on Amazon sold items ….essentially Amazon Ads. I was lucky enough to get the Ad-free version for $90.
At first sight it's pretty obvious how Amazon has been able to keep the price down. The packaging is very simple. Just a colored sleeve. lol
At the top edge of the tablet you have the power button, microUSB charging port, built-in microphone, volume control button and 3.5mm audio jack.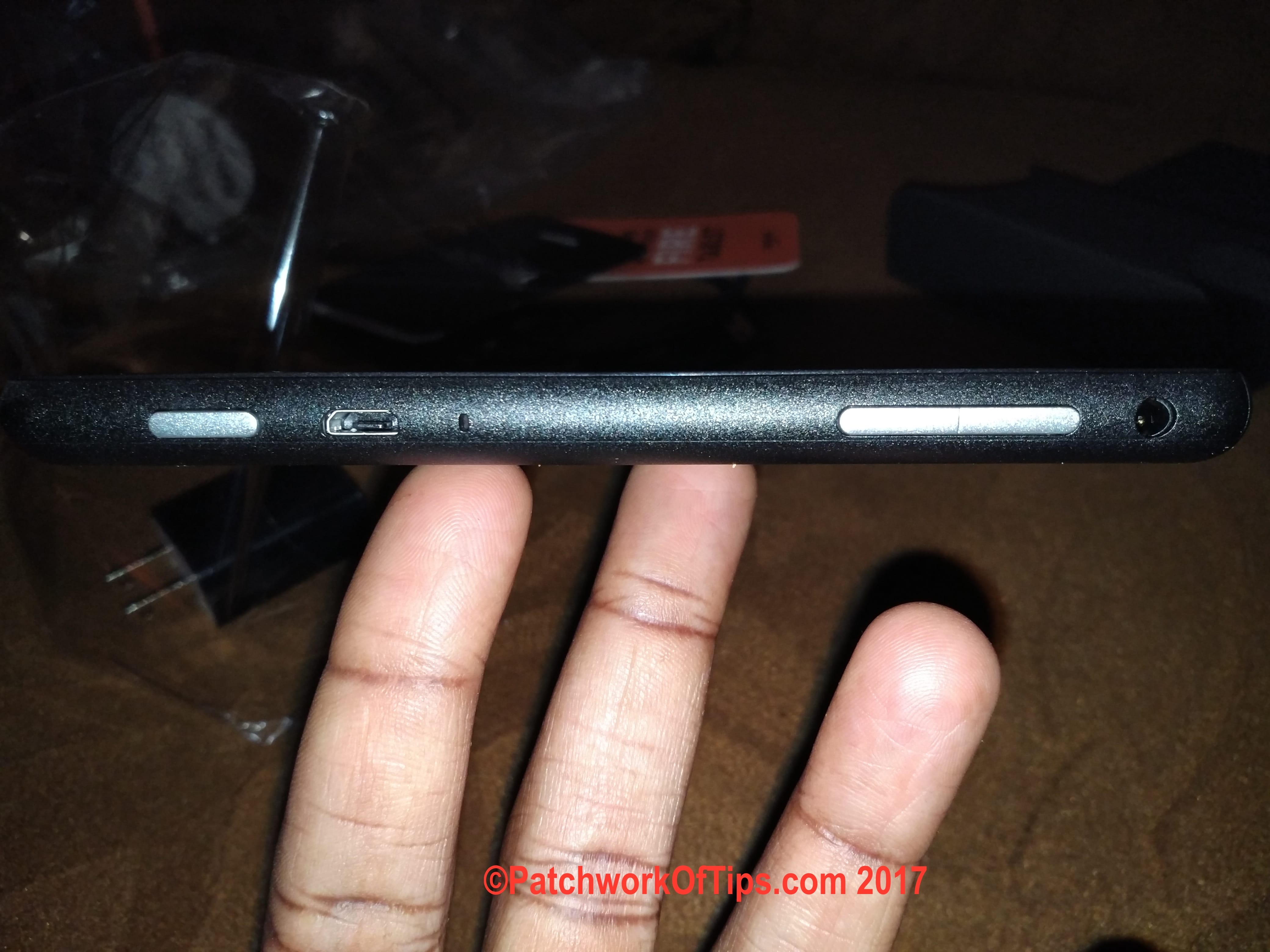 At the back you have the 2 MP rear-facing camera with 720p HD video recording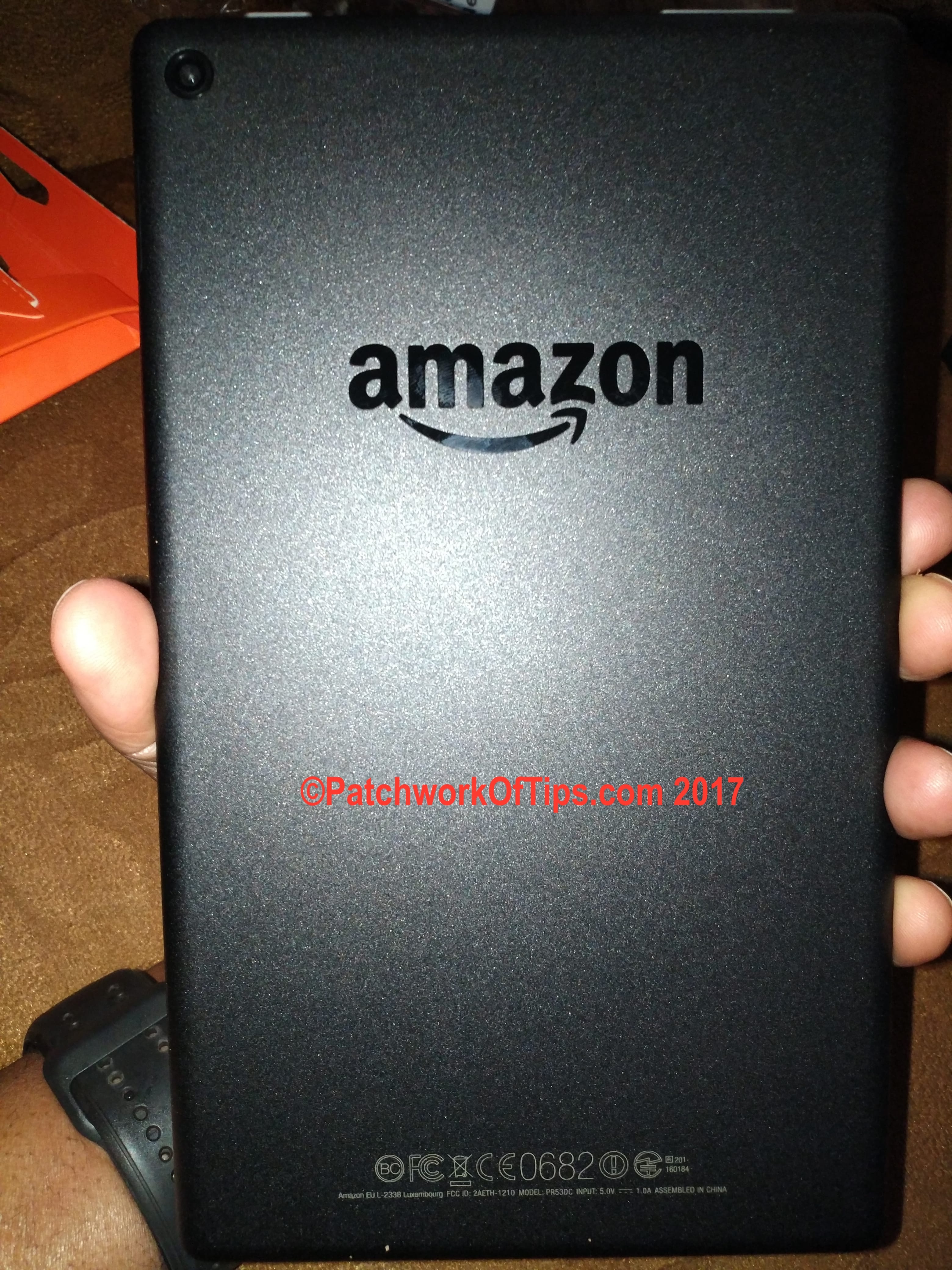 On the left side of the tablet, you have the Dual Dolby Atmos Stereo Speakers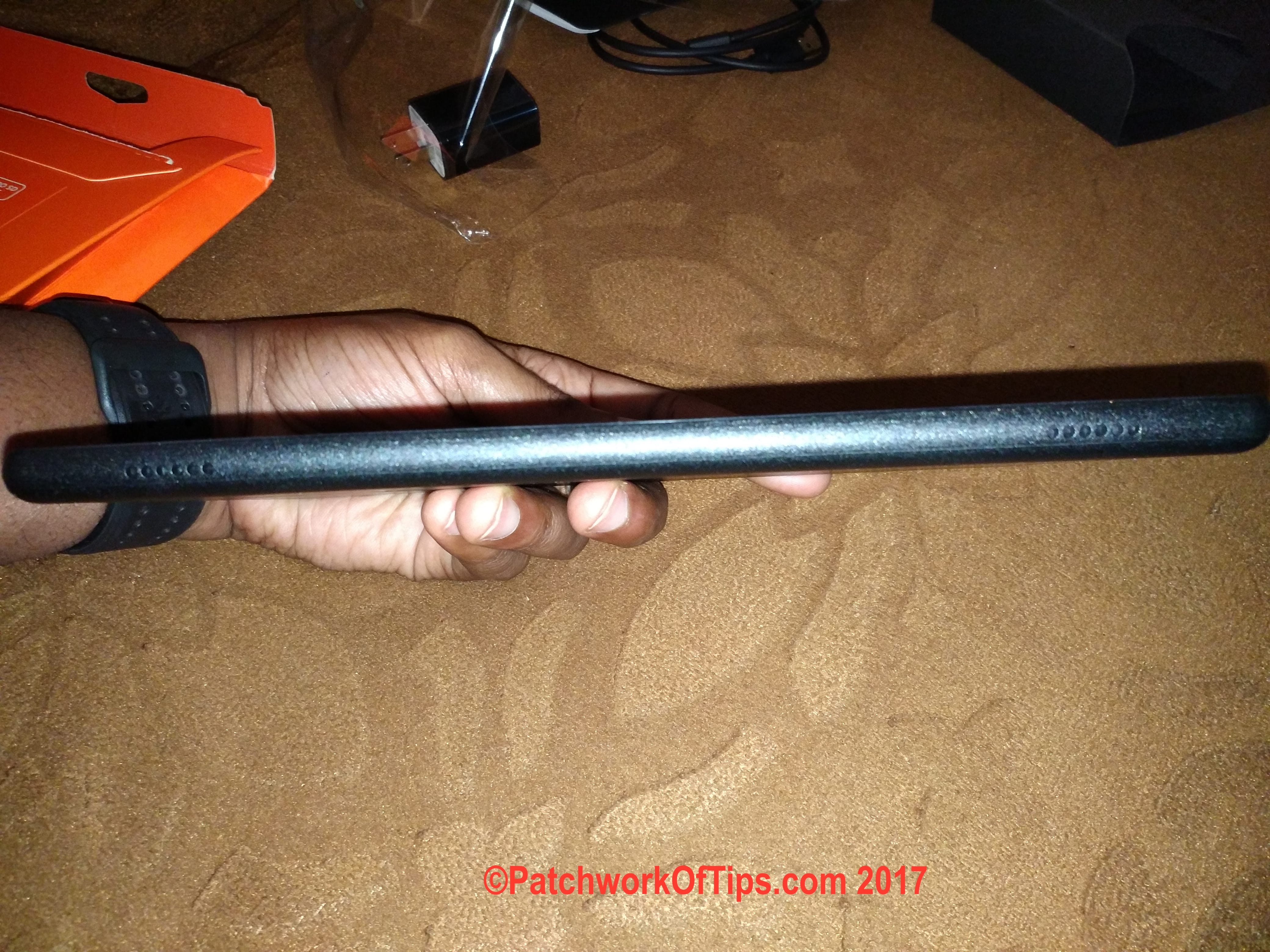 And on the right side, you have the microSD card slot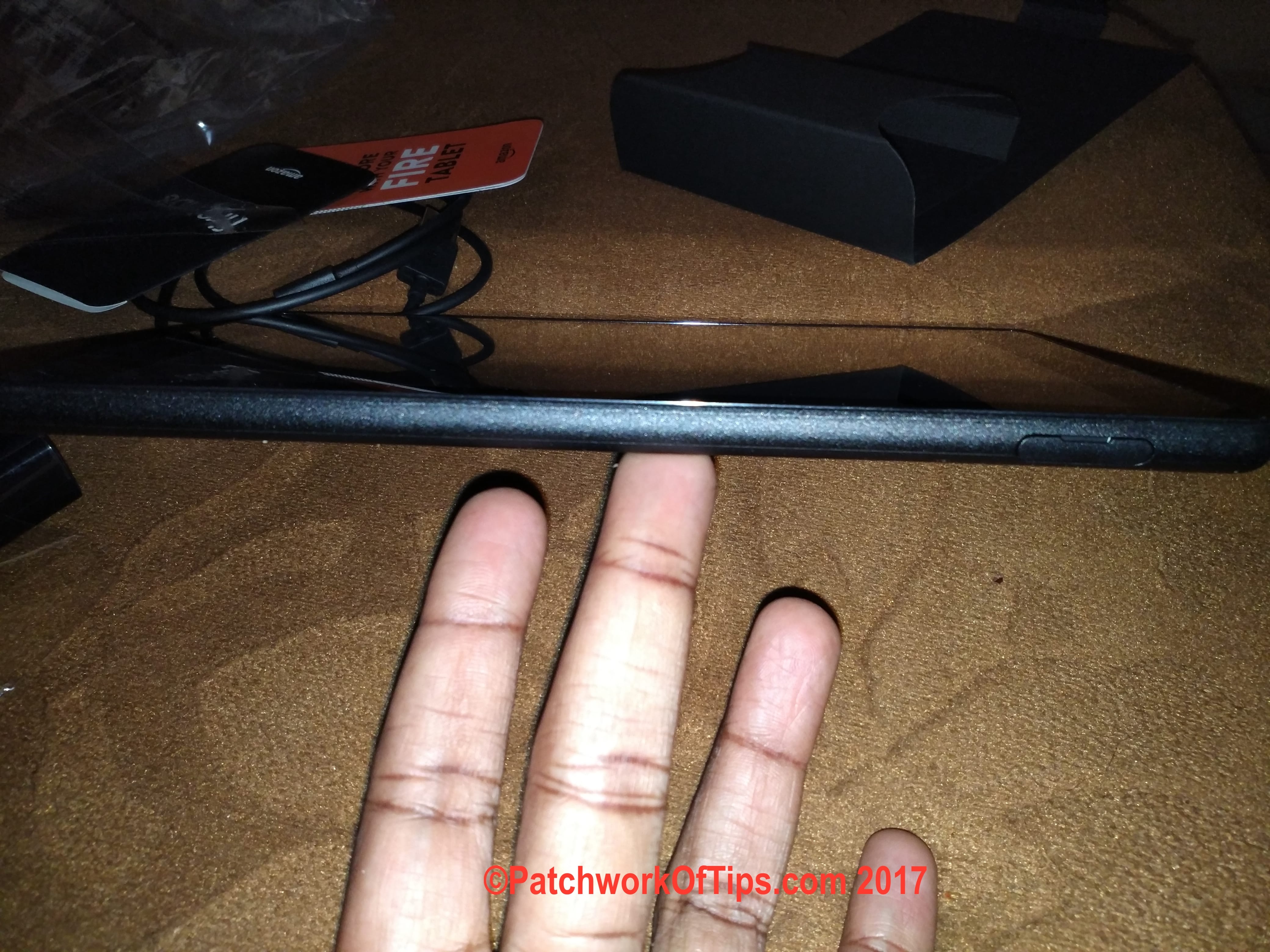 The device comes with a 5V/1A = 5W Wall adapter and a simplistic manual.
Click Here For Amazon Fire HD 8 Full Specification
Excellent Battery Life
Amazon rates this tablet as offering up to 12 hours of reading, surfing the web, watching video, and listening to music and I can gladly say they didn't lie. My regular battery test was able to achieve 13 hours plus of 720p video playback before the tablet shut down which is quite close to the 14 hours plus attainable on the Lenovo Yoga Tab 3.
Viewing Netflix offline for like 1 hour 35 minutes consumes just about 8% of the battery.
NOTE: The stats above are for when using the tablet in Airplane mode, with earphones and the screen set at 50% brightness using this lightweight Brightness control app. The 1280 x 800 IPS LCD display isn't the brightest I've seen around and this probably helps the battery life a lot. Don't expect good visibility under direct sunlight
In standby/airplane mode, the tablet uses like 1% battery in 24 – 36 hours so you don't have to worry about leaving the tablet idle for days and coming home to a dead tablet.
The sad thing though is that just like the Lenovo Yoga Tab 3, it takes a whooping 6 hours to completely charge this tablet from 0% using the default 5V/1A charger. If you're able to get a 5v/2A wall adapter which is what I use now, it will take you 5hrs.
Laggy Performance & Restricted OS
Despite coming with 1.5GB of RAM, the tablet kinda lags a lot especially during the first few minutes after you turn on WiFi. The 1.3GHz MTK quad core processor within isn't built for serious multitasking so do please know that this tablet is mainly for media consumption only (Reading on this tablet is quite enjoyable).
It comes with Android 5.0 Lollipop packaged as what Amazon calls FireOS unto which Amazon has loaded all their proprietary applications which unfortunately cannot be disabled or deleted. The OS/tablet is simply a means for Amazon to get you to spend on their store only. No word yet on if the OS will eventually be upgraded to Android Marshmallow or Nougat.
Widgets are not allowed on the OS and changing launchers (though possible) is a sad experience. I tried Nova Launcher for a few days and eventually deleted it and settled with the default launcher.
The tablet can't be fluidly rebooted. You have to first shut down then turn on the tablet to reboot it. Also the tablet cannot be charged switched off. Immediately you plug the tablet to charge, it boots automatically.
Lately I've been experiencing this issue where videos tend to pause intermittently. I don't know if the SD card, FireOS or MX Player Pro is to blame. The SD card by the way is a 128GB Class 10 variant which I use for storing my ebooks, music, movies and Netflix. I don't store apps on the SD card to avoid worsening the laggy performance of the tablet.
The device doesn't come with Google Play Store as Amazon would rather you buy and download apps from their Amazon App Store. Luckily installing Google Play Services on the tablet is quite easy without rooting. See How to Install the Google Play Store on the Amazon Fire Tablet or Fire HD 8.
UPDATE 29th May, 2017: I got tired of the laggy experience and decided to get rid of almost all installed apps on the device. All I've got on it now are MX Player PRO, Medscape, Pocket, Deezer, Netflix, Okadaboks and MoonReader PRO. Performance is so so much better now and guess what MX Player no longer pauses intermittently. I think having too many apps syncing in the background slows down the tablet. Just keep the apps limited to apps for reading, viewing and listening to multimedia and you should be fine.
Cheap Dolby Atmos Speakers
I was really hoping the Dolby Atmos speakers would deliver but sadly, most of the times they don't. Unlike on the Lenovo Yoga Tab 3 were the sounds were akin to rich immersive home theater sound irrespective of audio/video file size/format, the Dolby Atmos experience on the Fire HD 8 is only noticeable on a few video files. Even Netflix sucks audio wise (Thank God for my Oontz Angle 3 Plus Bluetooth Speakers which helps a lot)
There is a possibility that Dolby is limited to Amazon Videos on this tablet. I wonder why they would do that.
Cheap Sturdy Build
At $90, one wouldn't expect a high end finish but the Amazon Fire HD 8 looks and feels really really solid compared to other tablets I've seen in its price range. Amazon claims that it is 2x more durable than the iPad Mini 4 and I wonder how so given that the latter is triple the price. Before I got a case for it, it managed to sustain a noticeable scratch on the back across the Amazon engraving.
Fast WiFi But No 3G/4G
Internet speeds are good thanks to the Dual-band Wi-Fi a/b/g/n. Unfortunately there is no 3G/4G support on the tablet and neither is there a variant of the tablet that supports this. This is most probably yet another cost saving measure.
So guys, in my opinion, this is basically all you need to know about the 2016 Amazon Fire HD 8. I left out my experience with the back and front facing cameras as they are really nothing to write home about.
In conclusion, allow me to reiterate that the Amazon Fire HD 8 tablet works best for reading ebooks/magazines, watching movies and playing music.
Feel free to leave a comment if you've got questions and don't forget to share please. Thanks.
Please rate & share this article to help others. Thanks
You'll also like: