My Xiaomi NDZ-03-GA bluetooth speakers broke down over a year ago and I haven't been able to replace it as I couldn't find it on sale at its previous $27 price tag and I was also afraid a new one would just go dead after a few months like the first one did.
While window shopping, (or browsing one of the many tech blogs I'm subscribed to), I stumbled on the Oontz Angle 3 Plus by Cambridge Soundworks. What pulled me in other than the awesome $35 price tag, was the promise of 30 hours of battery life without sacrificing much on the sound quality end. You only see this kind of battery life in really expensive bluetooth speakers.
Since my Dolby Atmos enabled Lenovo Yoga Tab 3 gave up the ghost on the last day of 2016 and I've been left without great speakers for movie and music playback, I decided to get the Oontz Angle 3 Plus. It arrived a few days ago (Thanks to MallForAfrica as always) and this is my quick review of the Oontz Angle 3 Plus for all of you who are curious but can't really find any reviews of the speaker online.
Unboxing The Oontz Angle 3 Plus Bluetooth Speakers
You can click to enlarge each image
The package contains the speaker, microUSB charging cable, 3.5mm audio male to male cable and a very informative English user manual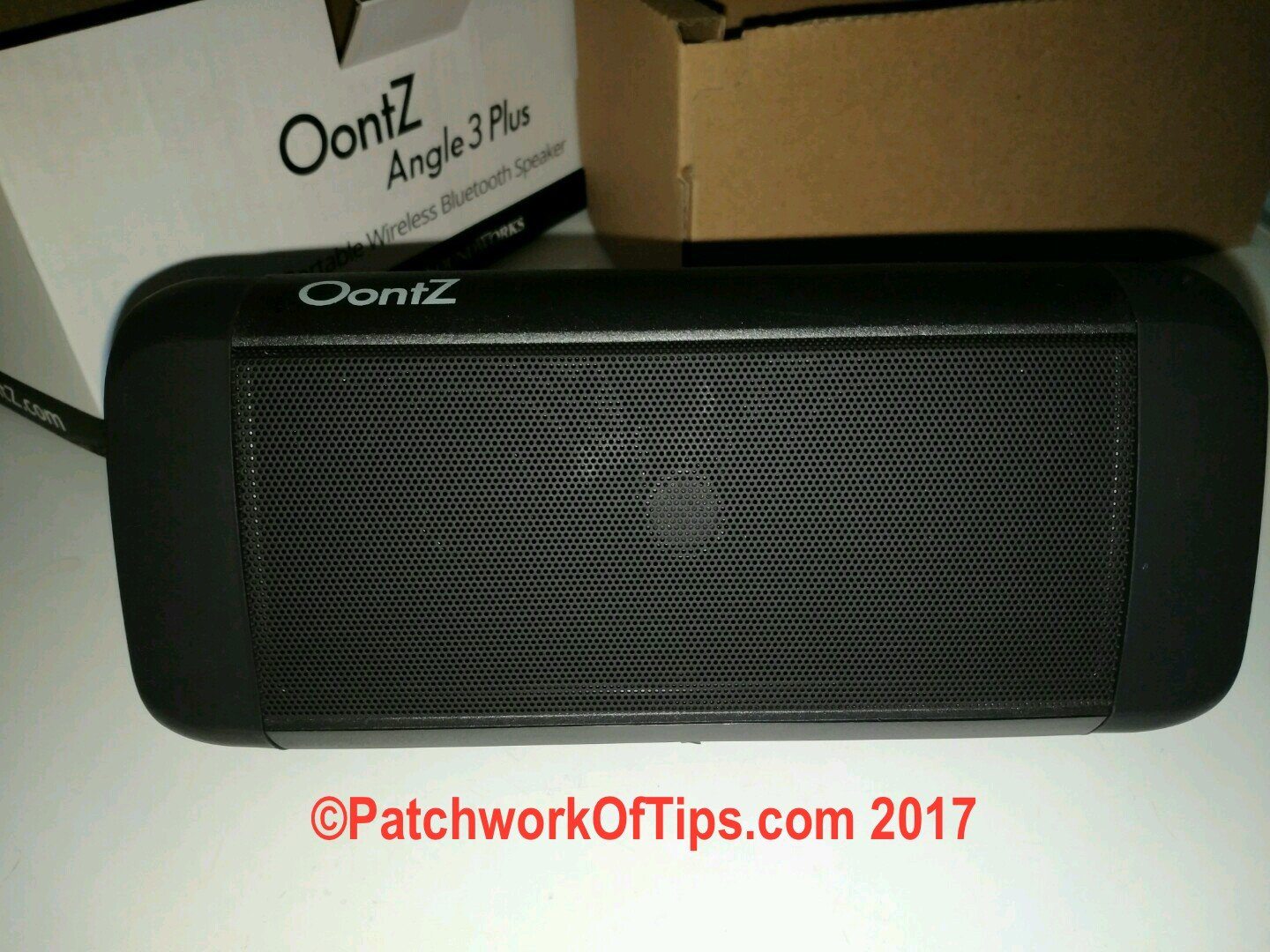 10W output powered dual speakers in the front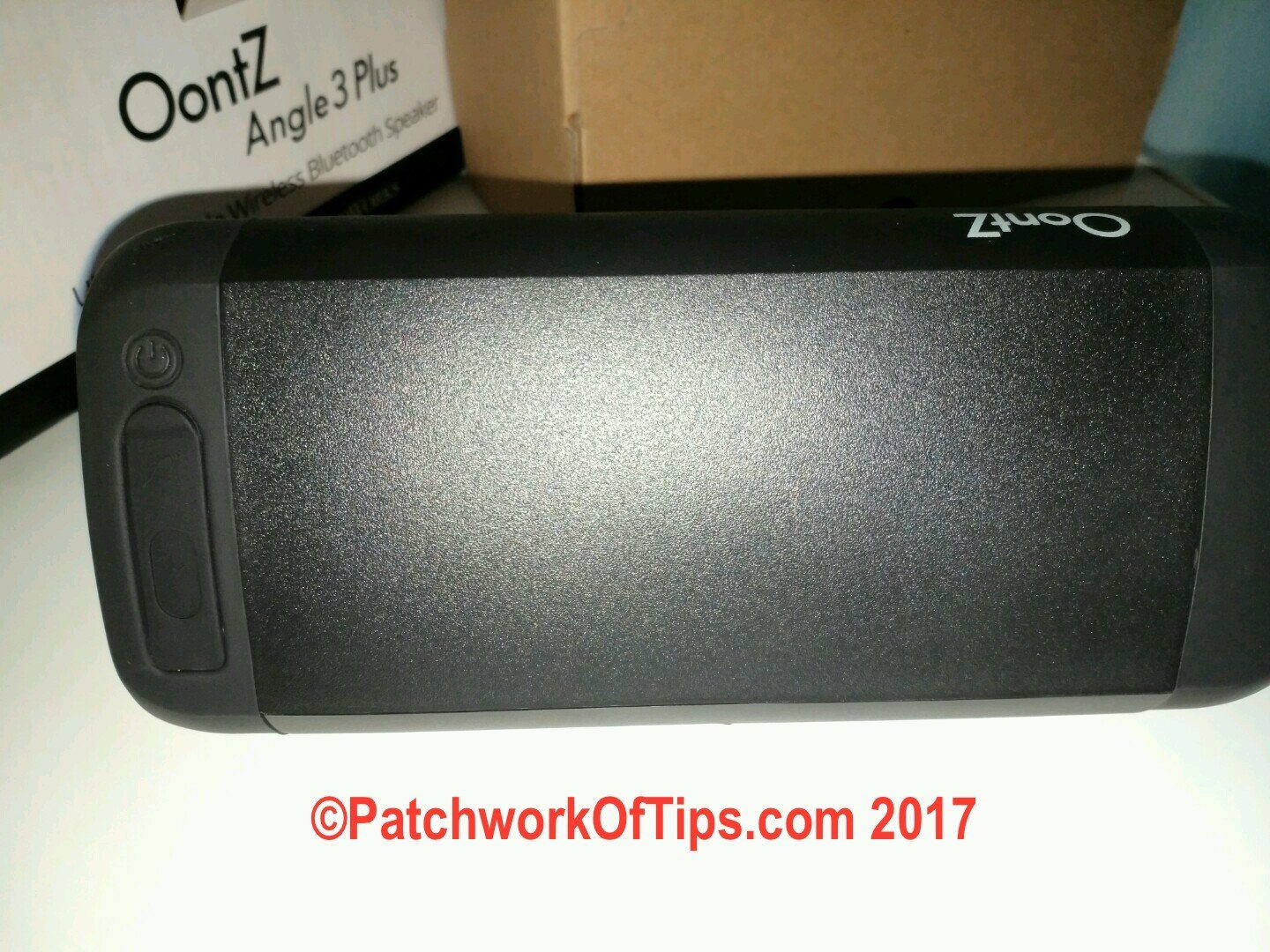 Power button and microUSB and 3.5mm audio AUX IN jack at the back.
In keeping with the device's IPX5 water resistance, the microUSB & AUX jack ports are covered with a rubber flap that must remain closed when not in use especially close to water.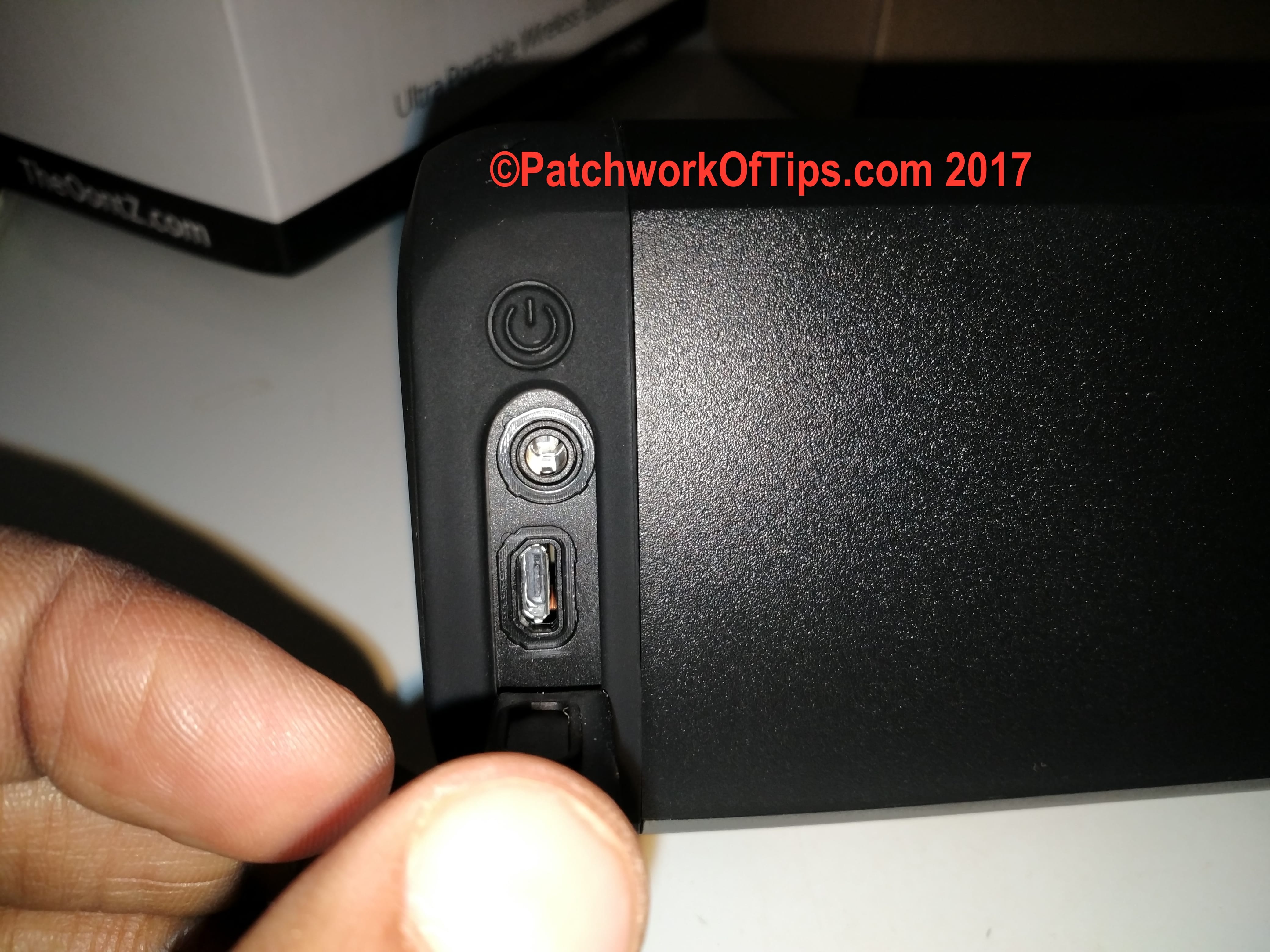 Above the Power button is a red LED light which blinks when charging or the battery is low and stays red permanently when connected to a power source with the battery full charged.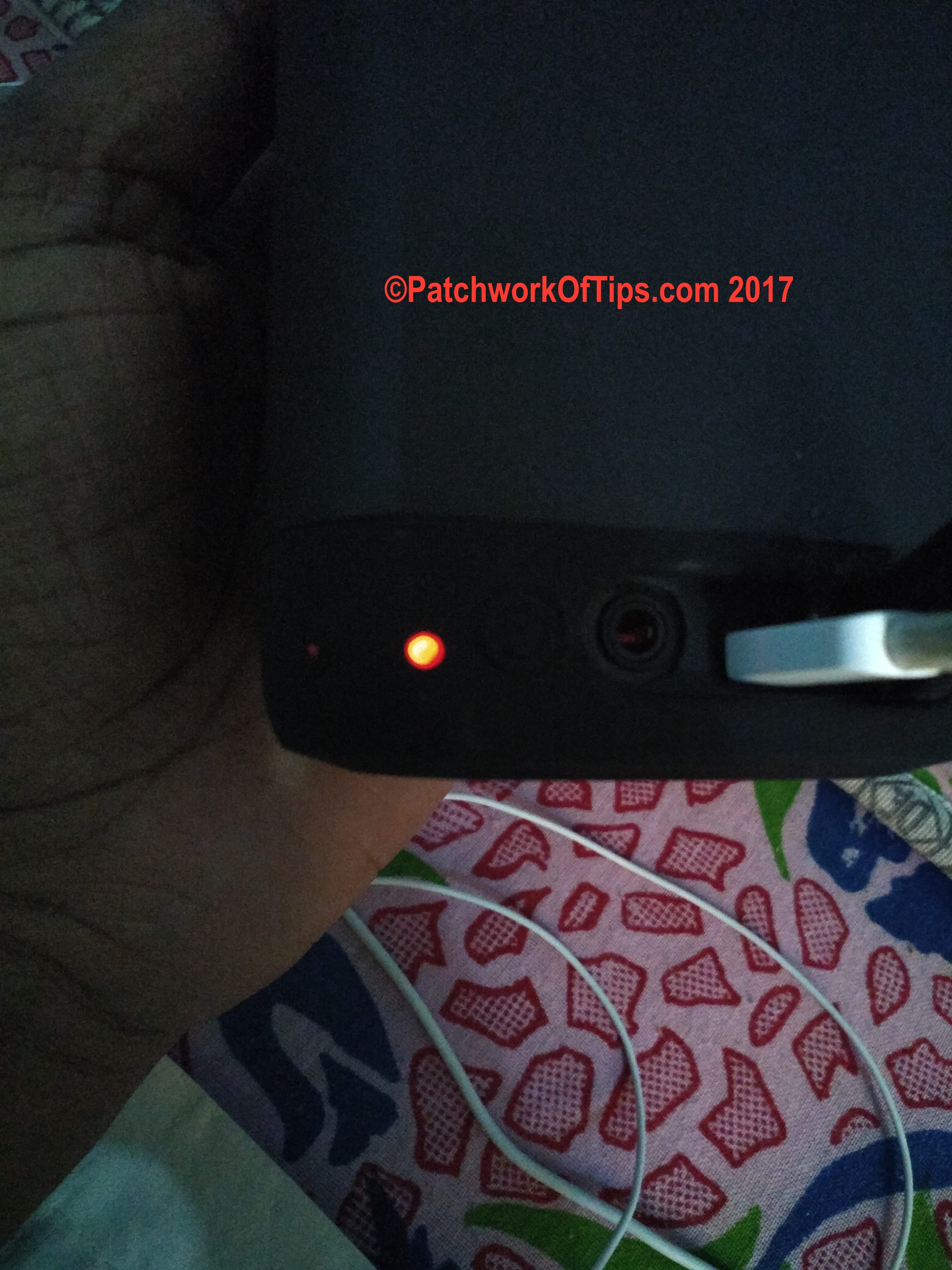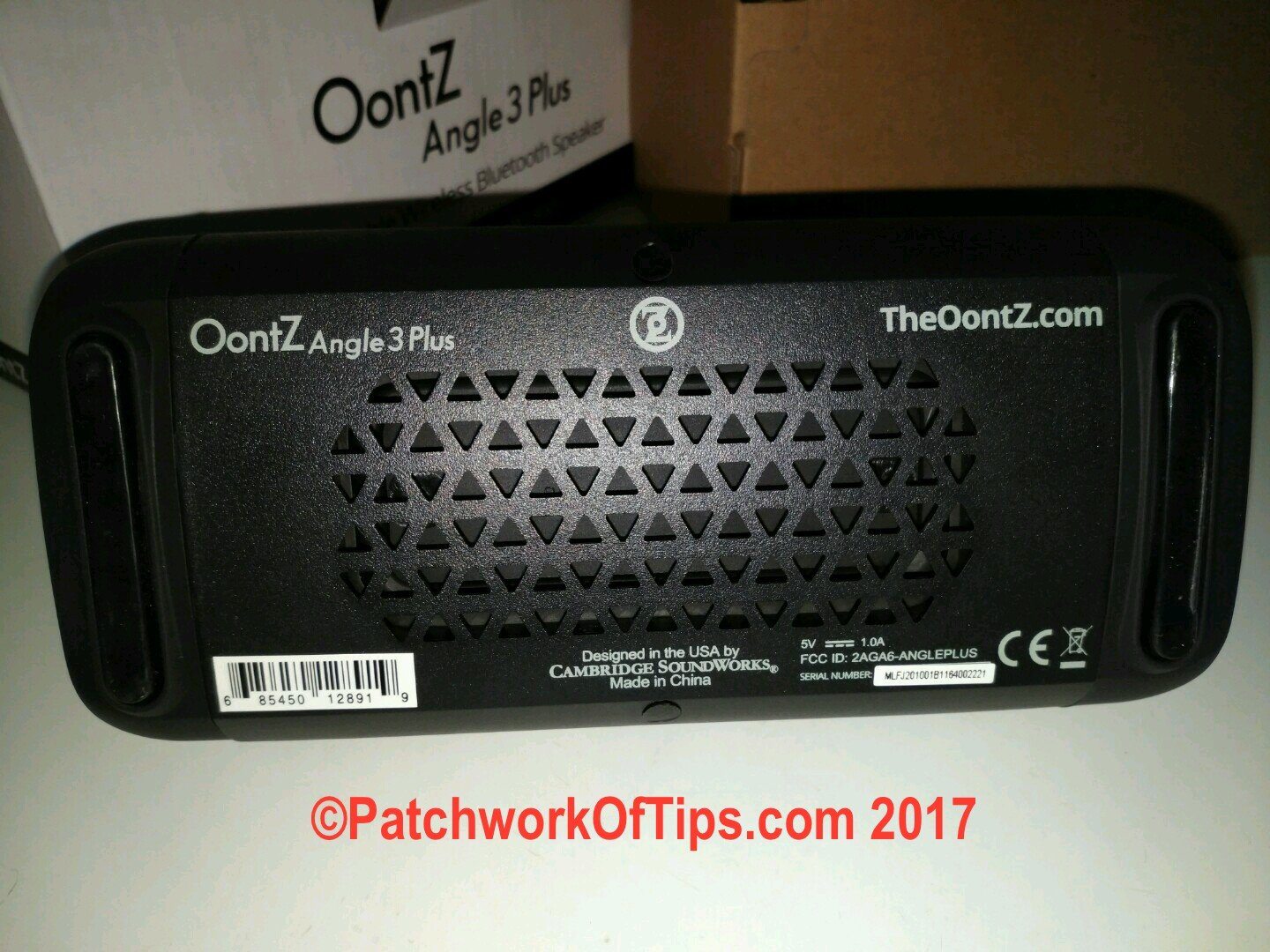 The bottom of the device has a vent of some sort. Can't tell if it's for heat dissipation or if it helps in boosting the sound output.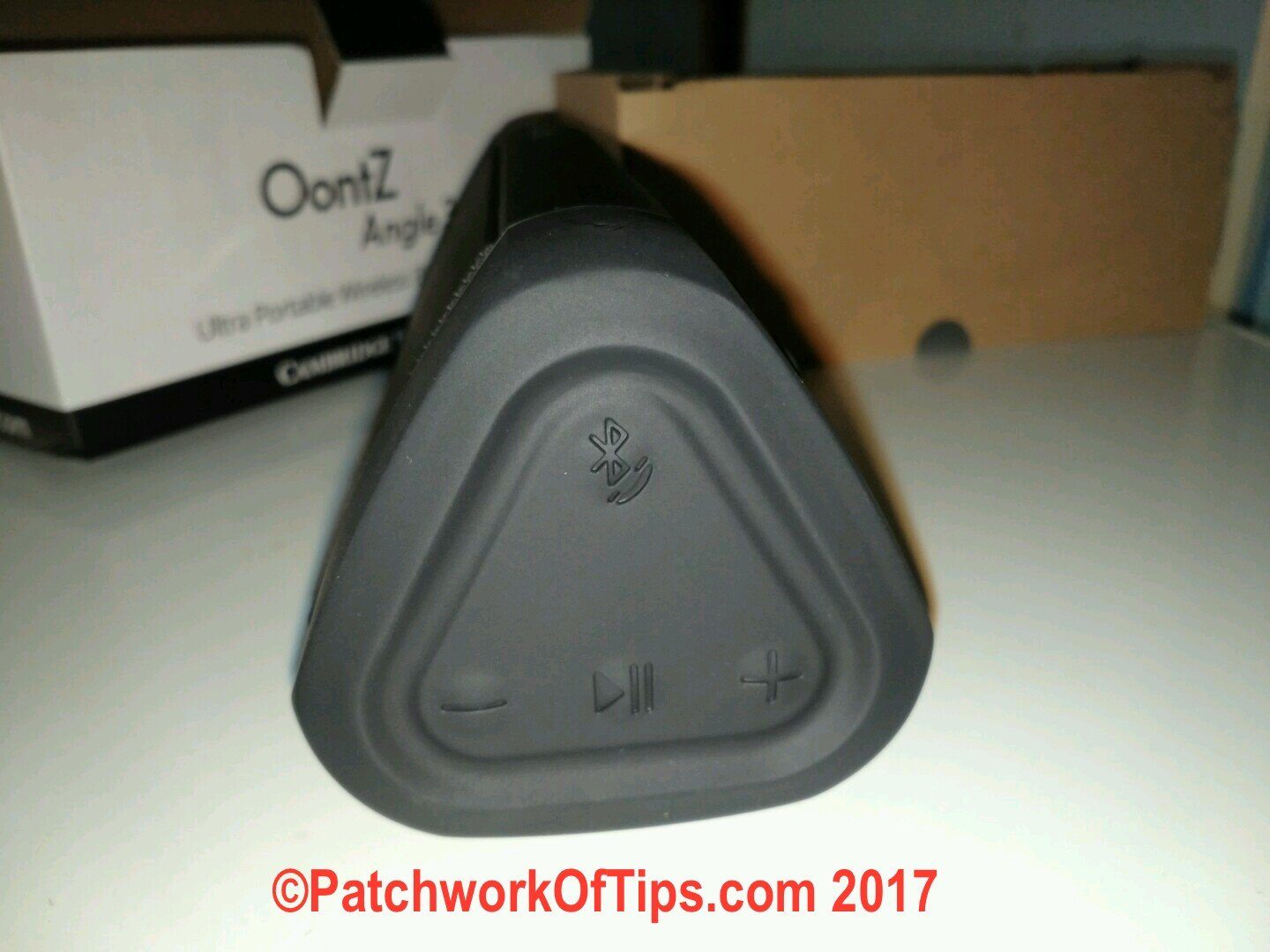 On the left side of the device, you have the Bluetooth button which also doubles as a call answering button. Below it as volume and music playback controls.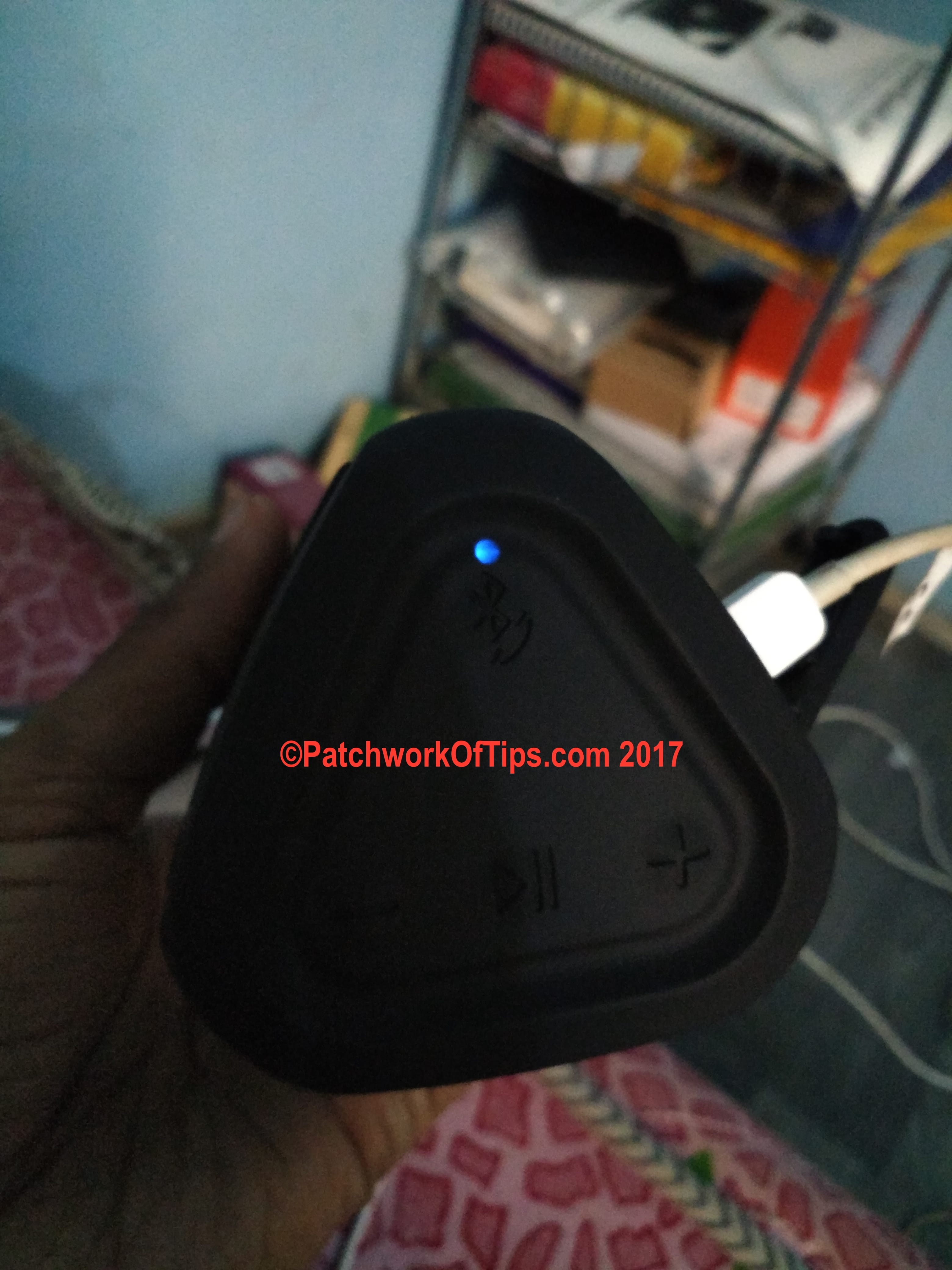 At the top of the bluetooth button is a non intrusive blue LED light which blinks when in pairing mode and stays blue permanently when paired with a device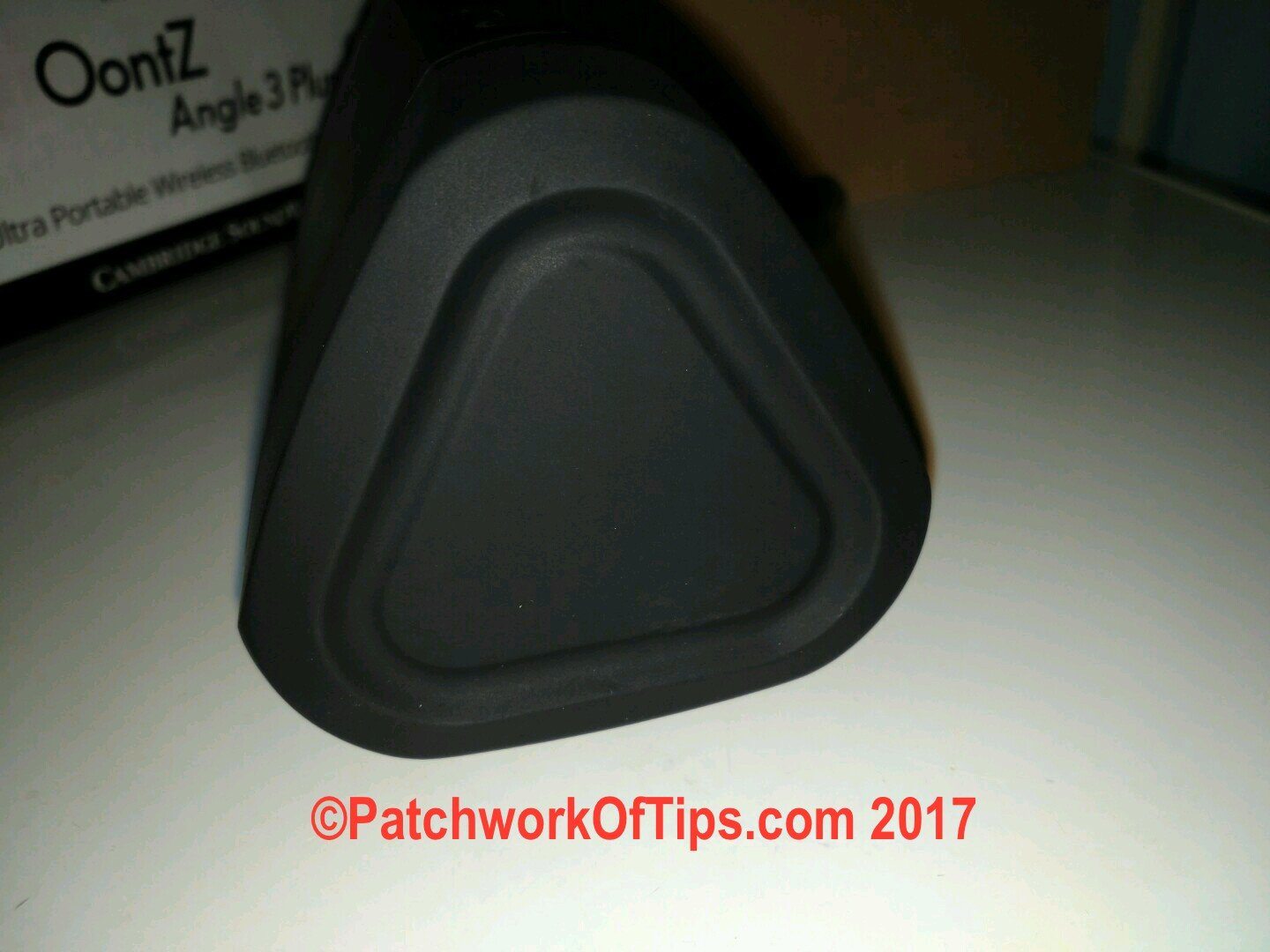 The right side of the device is bare and as shown below, at the edge of the top of the device, you have a built-in mic for speakerphone for answering calls.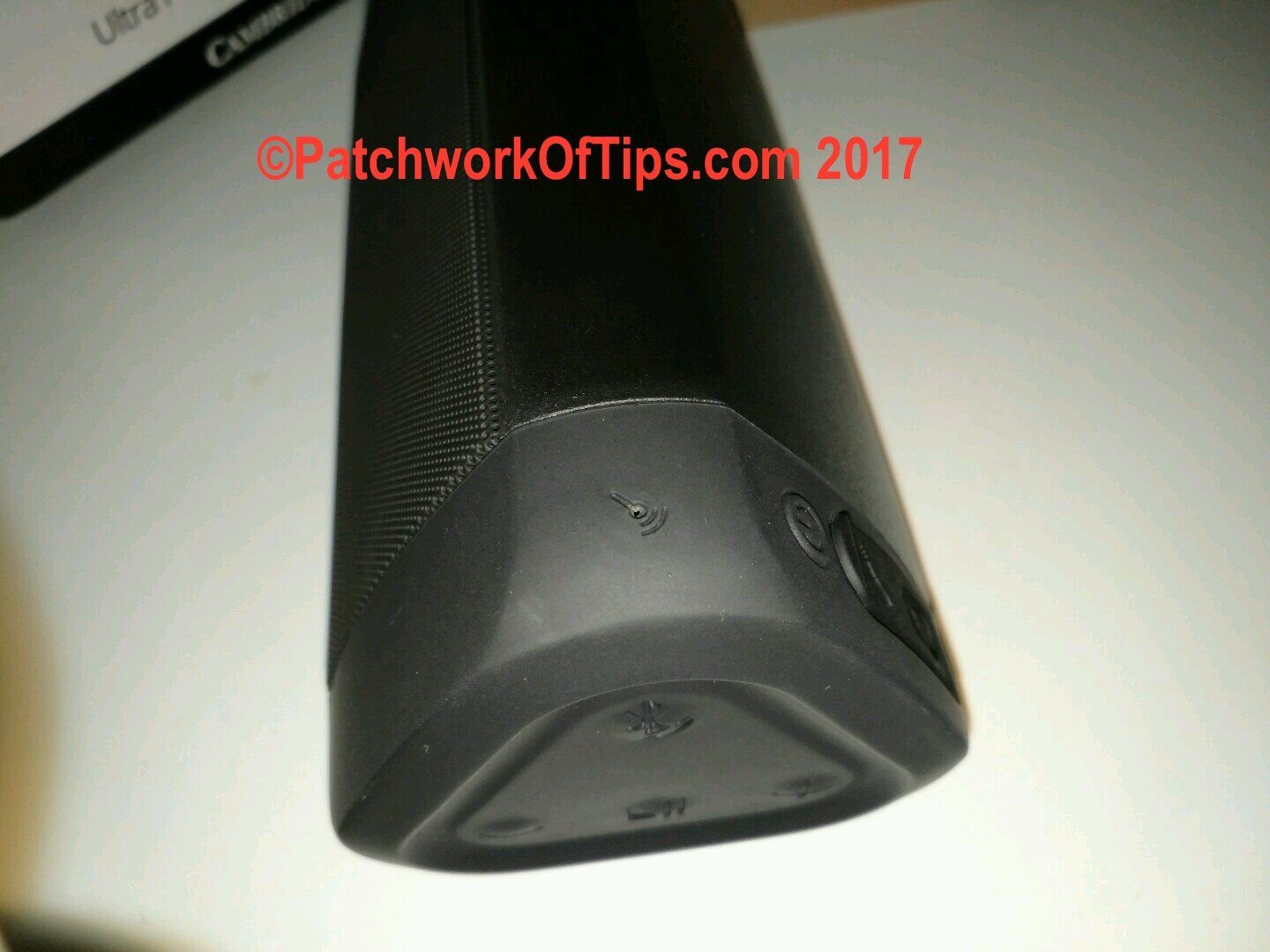 Below you see the device charging while connected via 3.5mm audio cable to my Macbook's 3.5 mm audio jack.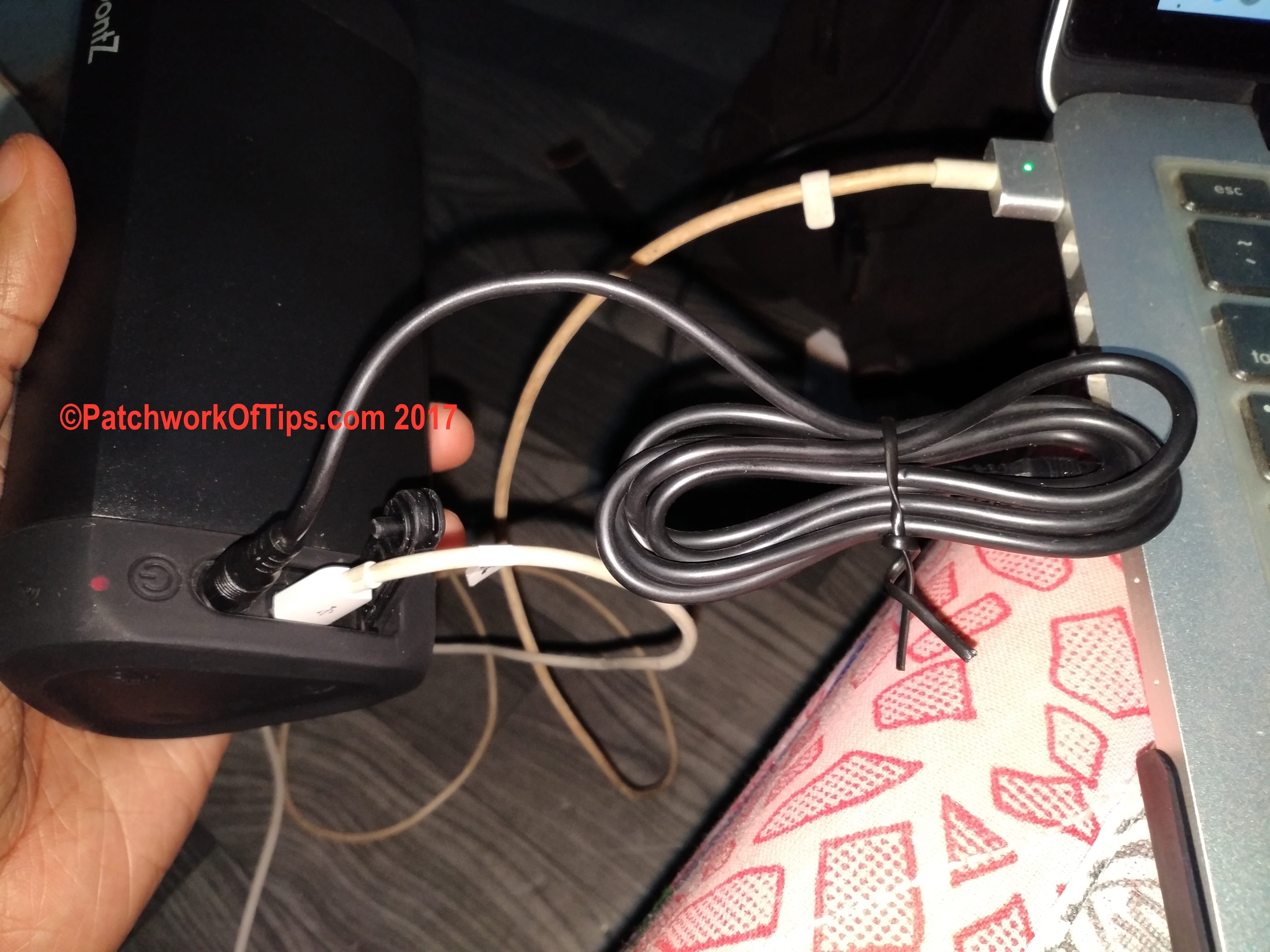 Pros of The Oontz Angle 3 Plus Bluetooth Speaker
Stellar Battery Life: Cambridge Soundworks puts the battery life at 30 hours of usage if used at 2/3 volume. My usage is varied at different volume levels but I'm glad to say that I'm at 11 hours now and counting and the battery meter on my Xiaomi Mi5s Plus indicates that the battery is yet to reach the half point. It's around 80% right now. I'll update this part when the battery gives up and begs to be charged.
UPDATE: So the battery finally gave up after 32 hours and by gave up, I mean the power LED light on the device as well as the battery indicator on my phone started blinking red. Like I said before my usage was at different volume levels though the last few hours were geared towards making some real noise and disturbing the neighbours. Tit for tat! LOL
Excellent Sound Quality: I'm not an audiophile but the sound output is really loud, clear and fabulous. Of course it tends to be lacklustre if the audio source is a mess. Great audio source = Great audio output by the Oontz Angle 3 Plus. The sound fills up a room well and outsiders might mistake it for AC powered home speakers.
NOTE: When playing with the volume button on the speaker, you know you've hit the limit if the red power led light keeps flashing when you press the volume up or down button.
Portable: At 367 grams, it's quite light for throwing in the bag and hitting the road.
Inexpensive: There aren't many bluetooth speakers offering what the Oontz Angle 3 Plus offers at $35. The closest I've seen is the Anker SoundCore Bluetooth Speaker with 24-Hour Playtime which is more popular judging from the review count. I didn't buy it 'cause my experience with Anker's Astro E5 15000mAh Power Bank left a bitter taste in my mouth after just a few months of use.
3.5mm Audio Male to Male Cable Support: No need to worry about your sound source having a bluetooth chip or not. Simply plug in the supplied 3.5mm audio cable and you're good to go. Works well especially for old PCs without bluetooth.
Charge and Use on the Go: The Oontz Angle 3 Plus can be used while charging. I don't know if it can be left permanently connected to a power source though. I've reached to the makers via Amazon. Hopefully I'll hear from them.
UPDATE: Silly me. LOL. It's actually stated in the manual that you can use it plugged in to a power source permanently. Sweeeeet!
Battery Saver Mode: If no sound is coming out of the speakers for 15 minutes, the device automatically switches off to save power. The battery saver mode doesn't work if the device is connected to a power source.
IPX5 Water Resistance: According to Cambridge Soundworks, the OontZ Angle 3 Plus can resist gentle water spray & splash but cannot be partially or fully submerged or left in a wet environment for an extended period of time, any of which could cause unrepairable damage to the speaker
Cons of The Oontz Angle 3 Plus Bluetooth Speaker
No Dual Pairing mode: You can only pair the speaker with one device at a time be it via Bluetooth or the 3.5mm audio jack. If 3.5mm audio jack is in use, the bluetooth is automatically disabled and enabled only when you disconnect from the 3.5mm audio source.
8 Hours Charging Time: There's no word on the battery capacity of the device but according to the makers, you can achieve a full charge from 0 to 100% in 8 hours. That's a really long charging time. I haven't tested that yet and will update this part when I do so though I had to plug it in for 2 hours out of the box with a 5V/2A wall charger before it was fully charged.
UPDATE: I really can't say if there was a power outage while charging the device as I charged it overnight while sleeping. By my calculations it took 9hours to acquire a full charge. 1hour above the official battery charge time. Thank goodness the device can be left permanently connected to a USB wall adapter for the peace of mind of those of us that live in places with erratic power supply.
No included Wall Adapter: You have to get one or just use that which comes with your smartphone. NOTE: It only supports charging via USB ports on computers and 5V/1A or 5V/2A USB wall adapters.
Non-replaceable Battery: Unlike some Oontz Angle 3XL, the battery on the Oontz Angle 3 Plus cannot be replaced at all. Once dead, get a new device. Hopefully the battery supports a good number of charge-discharge cycles.
Overall, I love the device. Here's hoping it doesn't die on me as quickly as the Xiaomi NDZ-03-GA did. I'll be using at medium level for most playback to avoid blowing the speakers.
As usual don't forget to please share and leave any questions or comments in the comments section below. Thanks.
Please rate & share this article to help others. Thanks
You'll also like: