Earlier in the day I published the results of the battery life test I ran on the Xiaomi Redmi 2 Prime. It scored a poor 6hrs. Considering the battery was draining ridiculously fast even in airplane mode over night, I decided to research a bit further about the problem and luckily I stumbled across a solution to the problem. By running GSam Battery Monitor for 3 hours with the phone in airplane mode, I discovered that Mediaserver was really consuming a lot of battery.
Apparently there seems to be a bug with the Mediaserver that ships on the Redmi2's MIUI 6.  Mediaserver keeps track of locally stored media files on android devices. That's how your music or video player app is able to immediately detect media files stored on the device.
The Xiaomi Redmi 2's Mediaserver has issues scanning MKV files and by deleting every MKV file on the phone, Mediaserver immediately calmed down and the battery drain improved remarkably.
I recommend you charge you device to 100%, set it to airplane mode and clear the RAM then leave GSam Battery Monitor running. If MediaServer tops the battery consumption rate chart, then you have your culprit
If deleting MKV files on your device doesn't solve the battery drain issue, a few recommendations out there include
Rename your MKV files to MP4
Format your microSD card and monitor for drain
Remove your microSD card and monitor for drain
Add a .nomedia file to your video folders
Xiaomi Redmi 2 Prime Battery Life Retest
With the battery drain issue fixed, I decided to repeat the battery life test under the same conditions as the first one and it turns out the Redmi 2 has a really good battery life for its price range. Check it out below.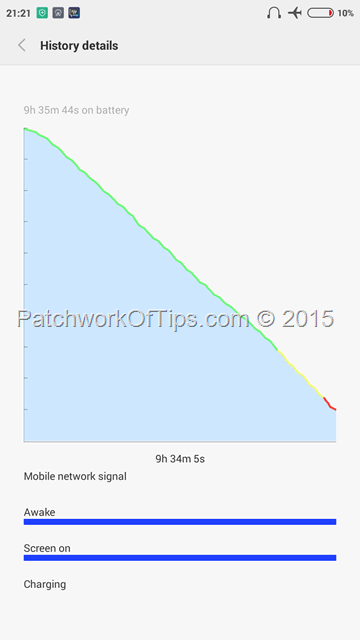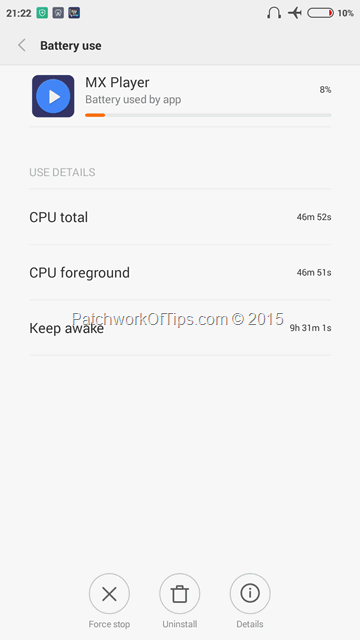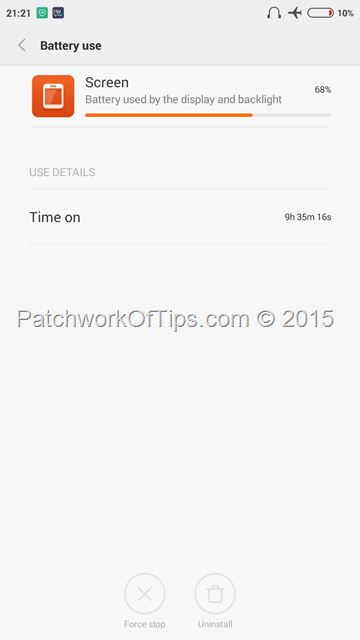 A whooping 9 hours 35mins. 1 hour 36 mins above GSMArena's score. For a 2200mAh battery, I'm truly blown away. With this kind of battery life, the long duration charging doesn't bug me as much as before.
All is well in paradise right now between me and my Xiaomi Redmi 2 Prime and I can't wait for the OTA release of MIUI 7 in 4 days time. Hugo Barra promises 30% better app response time and I just wonder if that will boost the battery life even further

Don't forget to let us know if any of the above tips help solve your problem by leaving a comment.
Please rate & share this article to help others. Thanks
You'll also like: