I bought the Lenovo P70-A as it was the perfect upgrade to a beautiful device which served me well until an Android KitKat update ruined the fun (I'm talking about the Lenovo P780). With a whooping 4,000mAh battery, which unfortunately remains unremovable, I was totally expecting an awesome battery life on the P70-A similar to what the P780 offered on Android JellyBean 4.2 but the opposite was the case.
With screen brightness set to 50 %, phone set to airplane mode and in-ear earphones set to a comfortable volume, the device was only able to last 11hrs 20 minutes before the battery hit the 10% mark. I tested this with standard definition (640×360) and high definition (1280×720) videos and the result was the same.
NOTE: The test was carried out using MX Player as the default video player on the device didn't have the video playback loop function.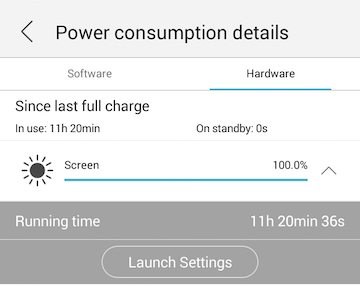 This is piss poor compared to the 18hrs of video playback, the Lenovo P780 delivered but then again, the 1.7 GHz Octa-core Cortex-A53 processor on the P70 could be blamed for this. Another part of me wonders, if the KitKat ROM is to blame as so far so good, my experience with Lenovo's implementation of Android KitKat leaves quite a lot to be desired.
Under Power Manager, I turned on Screen and GPU power saver mode in hopes that it would help boost the video playback battery life of the Lenovo P70 but alas, it only made it worse bringing down to the rating to 11hrs 3 mins.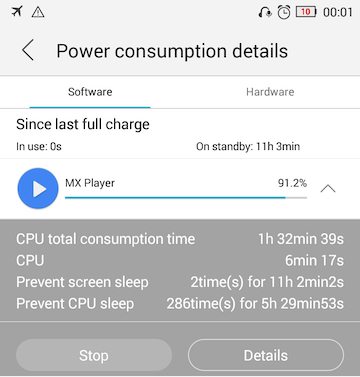 Lenovo really needs to work on its' Power Manager as I feel it needs to offer users the ability to bring down the eight-core usage to four cores only thereby helping to boost the battery life.
Now don't get me wrong. The Lenovo P70 battery life is quite fantastic for the specs but it could be much better. An android lollipop update for the P70 is expected this quarter (April – June 2015) so hopefully it brings the much needed improvement to the device.
Please rate & share this article to help others. Thanks
You'll also like: