I dropped quite a chunk of cash on my MacBook Pro with Retina Display and despite that I wasn't willing to drop an extra $75 for the Apple SuperDrive given that I barely used the internal DVD drive that shipped with my Dell Inspiron N411Z. Thus I decided to go for something cheap from a known brand that would enable me play and copy from the occasional CD/DVD without having to go around begging friends for a few minutes of work time on their DVD enabled PCs.
The black LG Electronics External Slim Portable DVDRW 8X with Model No GP50NB40 costs just $23 and with a review of 4 stars I decided to go for it.
The design is pretty simple and is all black plastic with a thin clear plastic in front of the tray for an eject button. My unit was manufactured on the 21st of March 2014 and the pack comes with the DVD drive, a quick setup guide, USB 2.0 cable and Super Multi Drive Install Disc for Windows with softwares such as CyberLink Power2Go, PowerBackup, YouCam, LabelPrint and 60 days of Norton Internet Security 2013 Version 21.0.0.100. No AC adapter is included as it's not needed.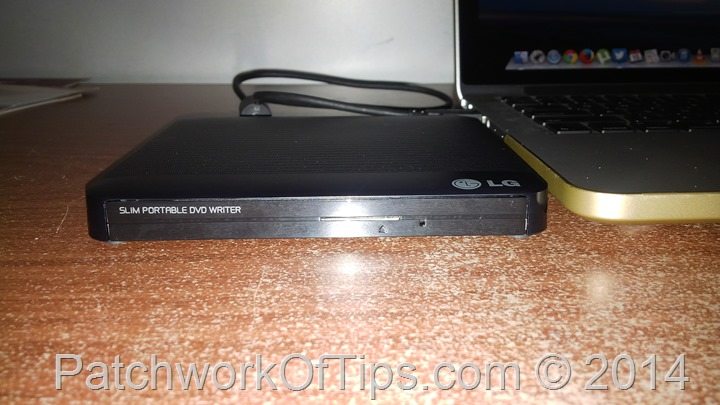 The device is simply plug and play on my Windows 8.1 Pro and Mac OS X Mavericks 10.9.3 installation and if you wish to install the softwares that came with it, you'd be needing like 700MB of HDD space.
None of the software work on Mac OS X, so you're stuck with the basic way of burning of a CD-DVD in Mac OS X. Read Mac OS X – How to burn data DVD-R disc.
Pros Of The LG GP50NB40 Slim Portable DVD Writer For Apple MacBook Pro
It's very light
It's cheap
Supports DVD-RAM, CD-R/RW, DVD +RW/-RW, DVD+-R SL/DL (According to the packaging. I've only tried CD-R and DVD-R on it)
Supports Windows XP (SP3) and Mac OS X 10.5.4 or higher
I was able to play all CDs and DVDs I tried without fuss. Ripping an audio CD to iTunes happened at a speed of 5x – 8x probably due to the quality of the CD plate.
Cons Of The LG GP50NB40 Slim Portable DVD Writer For Apple MacBook Pro
It can be a bit noisy in a quiet environment.
The plastic, though well designed, feels pretty light to the extent on being instantly breakable on hard impact with the floor but hey, why bother complaining if we paid just $23 right? lol
Sometimes the eject button doesn't budge on Mac OS X and I had to resort to ejecting via the operating system's DVD menu. Compared to using it on Windows 8.1 Pro, I feel the usage experience is quite underwhelming on Mac OS X 10.9.3. Hopefully an updated firmware is released soon
The KGdrive or my Mac has issues with certain DVD types like DVD+R. I lost a few DVDs to the stupid error – Unable to burn "xxxxxxxx" (The disc drive didn't respond properly and can't recover or retry.)
As it is with every DVD burner out there, I had some issues burning DVDs and CDs.
I was able to burn a 4.3 GB DVD iso to a Princo 16X DVD-R using Disk Utility and it completed successfully. However burning a data CD using LG CD-R 52x failed once at a maximum speed of 24x with the error "Burning Failed. The burn failed because of a medium write error" while the second time the burning worked at 10x speed but the verification failed with the error "Burning Failed. Verifying the burned data failed".
In the end, I could still access the data that was burned to the unverified CD.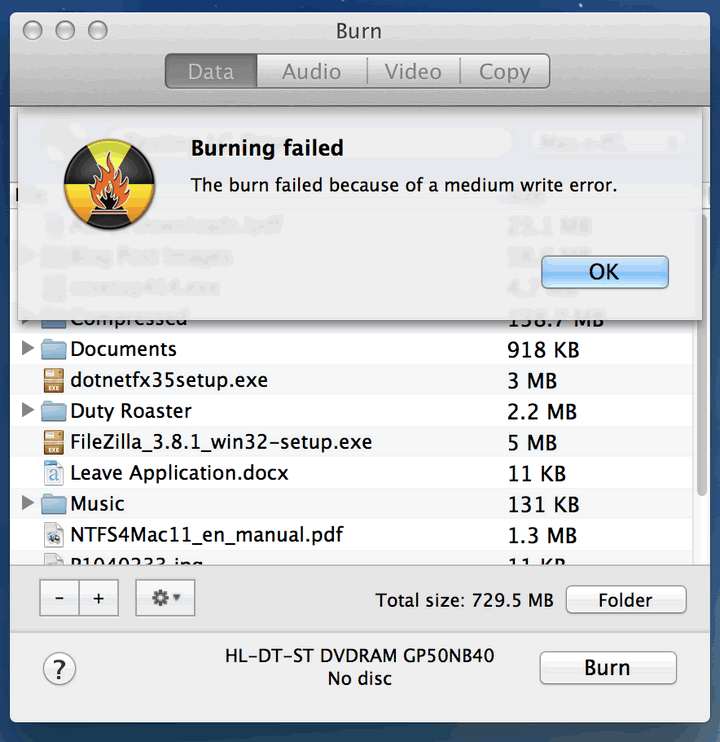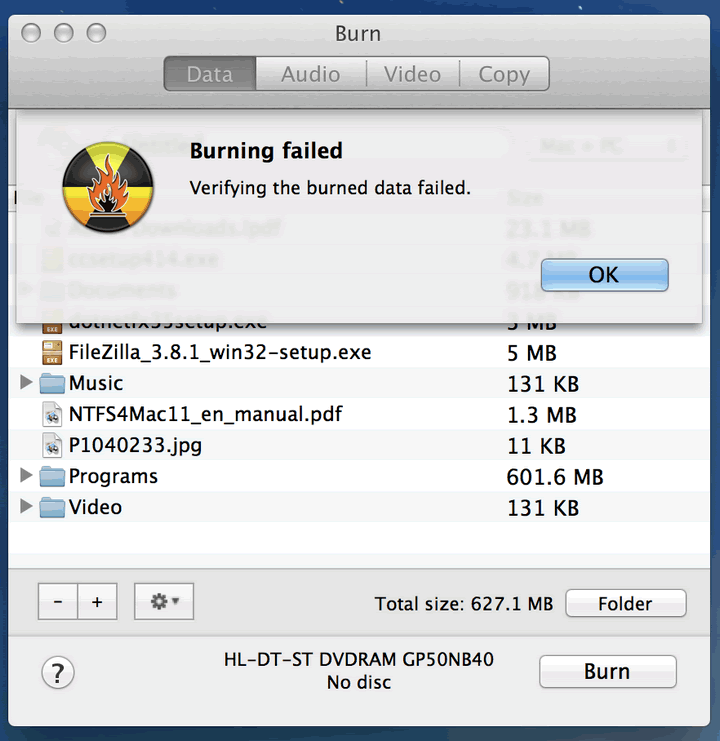 Sincerely speaking burning a CD/DVD is the least of my problems as I find them quite cumbersome to  carry around. An external portable hard drive or flash drive works just fine for me. All I need the LG Slim Portable DVD Writer is for watching/copying DVD/data so I'm good with it.
Hopefully this review helps you to make a choice between getting this cheap DVD drive for MacBook at $23 or the $75 Apple Super Drive for MacBook.
Have a great week ahead

Please rate & share this article to help others. Thanks
You'll also like: