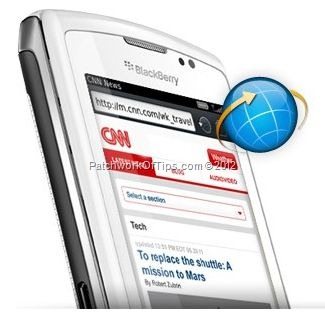 Some of the joys of owning a high end smartphone include the ability to surf the web, watch videos online and offline and play HD games on the go.
Unfortunately streaming online videos seems not to be supported on the BlackBerry platform and this is one of the reasons why some folks are just not down with owning BlackBerry device.(Hopefully the upcoming BlackBerry 10 OS/Devices would change all that)
Each time one tries to stream a video, this message pops up:
"Depending on your data plan, you may incur additional charges. Do you wish to continue?"
Currently if you go through Google, the few ways to watch YouTube videos on a BlackBerry phone are via a Wi-Fi connection, a BlackBerry data plan that supports PC tethering or a third party website like VuClip that allows you convert and download YouTube videos to Mobile.
Well, if you own a BlackBerry 7 device like the high end Bold Touch 9900 or the budget BlackBerry Curve 9320, there is another cool way of watching YouTube videos on your BlackBerry Complete Plan without relying on wi-fi, 3rd party sites or a separate internet data plan.
It's pretty simple.
Simply browse your favorite websites using the default OS 7.1 browser and if you see any YouTube video embedded on the site, hit the red play button, sit back and enjoy your video without paying an extra cent!
In some instances where I'm desperate to watch a video online without downloading it to my phone, I go through Google searching for a site that has that particular YouTube video embedded in an article

Below is a capture of a YouTube video streaming on my device. ( Wish I could post a video showing it live and direct )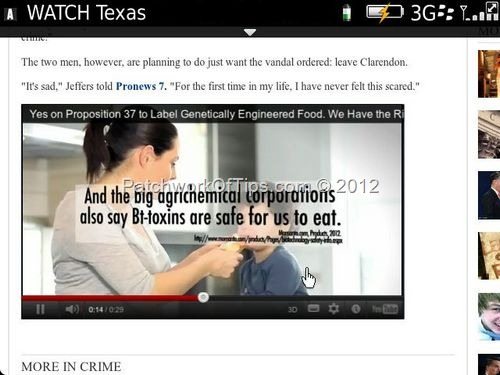 NOTE: There's no way of knowing if this feature is network dependent as I tried it only on the MTN Nigeria network.

The experience is awesome on 3G connection but zaps a lot of battery power and I don't know if this is supported on OS 7 as I tested it on OS 7.1 only. If your device is still on OS 7 and this doesn't work for you, you might have to upgrade to OS 7.1 then try again.

BlackBerry Nigeria now offers free OS 7 to OS 7.1 upgrades at Slot For BlackBerry, Computer Village, Ikeja, Lagos for those who aren't tech savvy enough to do the upgrade themselves.

Finally it seems to work ONLY with BlackBerry 7 devices as I tried it on the Curve 9300 running OS 5 and it didn't load at all. This could possibly be due to the BlackBerry 7 browser being way advanced than that of BlackBerry 5 and 6.
Please don't forget to hit the share buttons below. In the event that I find yet another fantastic way of playing YouTube vids on BlackBerry for free with support for OS 5 and OS 6, I'll most definitely keep you guys posted. Enjoy.
UPDATE October 8, 2012: I finally upgraded my brother's Curve 3G 9300 to OS 6.0.0.723 and it works too. What's more, today I discovered that you can even watch the videos directly on YouTube.com without paying extra charges. You just have to make sure that you're on the desktop interface and not mobile version. Switching to the desktop version of YouTube is pretty simple. Just scroll down the page and you'll find the link.
Please rate & share this article to help others. Thanks
You'll also like: