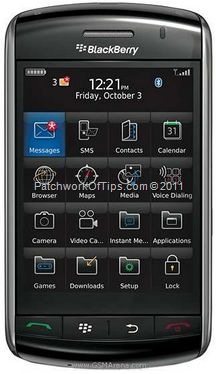 With the BlackBerry craze still very much alive especially here in Nigeria, it's quite easy to fall for con sales men and spend your hard earned cash on unauthentic blackberry phones.
If you're serious about getting a new blackberry phone, you're greatly advised to only buy from Authentic Authorized BlackBerry Dealers.
From my understanding, fake phones are easily detectable just by observing the packaging and body work of the mobile phone. Like we have NOKLA instead of NOKIA. lol. Photocopy packaging is also a dead giveaway.
Now using the unique 17 or 15 digit International Mobile Equipment Identity (IMEI) number of the mobile device, one can easily tell if it's of a bad quality or good quality.
NOTE: I got this tutorial from a friend via BlackBerry Messenger so I can't really say how authentic it is but feels good to know that my BlackBerry Curve 3G 9300 is a high quality limited edition made in Canada. By the way, I bought it from Slot Systems in Lagos when it was just N38,000 ($244). Price has risen to N41,000 ($263) now probably due to massive demand as it's the cheapest 3G enabled BlackBerry in the country.
HOW TO DETECT POOR QUALITY BLACKBERRY PHONES
First of all dial *#06# to get a display of 15 digits IMEI number of your BlackBerry phone's display. Example: 316725.10.4690216. The 7th and 8th numbers in between the dots are important numbers here and represent the FAC of the device.
The Final Assembly Code (FAC) is a manufacturer-specific code indicating where the various parts of the device was assembled. From what I understand, countries are given this code based on the quality standards available.
Bad quality phones could be hazardous to your health and as such checking a mobile device's IMEI number is essential before buying.
Below are the FAC digits for some countries.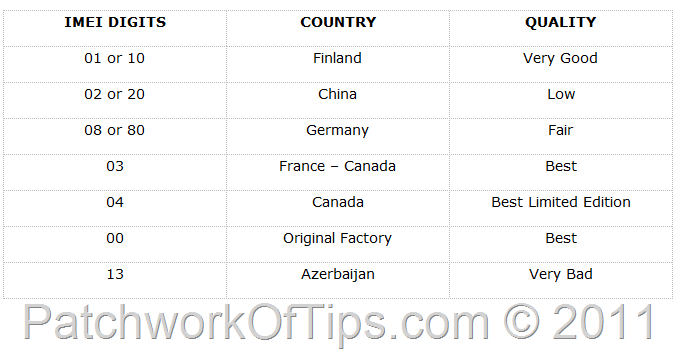 Please share with your friends on Facebook, Twitter and StumbleUpon so they are aware!
Thanks

.
Please rate & share this article to help others. Thanks
You'll also like: