UPDATE: With the new UC Browser 7.8, you can now pause and resume download of large files on your BlackBerry phone. For more details, please read UC Browser and Download Manager For BlackBerry
Downloading large files on BlackBerry devices has always been an issue that has never been resolved even with the release of BlackBerry OS 6.0. Without clarifications, BlackBerry users are torn between whether the download limits are placed by the network providers or RIM Canada.
So far so good, the only work around this download limit on BlackBerry devices are download managers which are gradually becoming extinct as it would appear BlackBerry's Appworld no longer carries them.
Here's a compilation of 3 BlackBerry Download Managers that I've tested and proven to work on my BlackBerry 9300 Curve 3G. These apps will enable just about anyone to use their BlackBerry Internet Service Data Plans to download all kinds of files

.
LIST OF BLACKBERRY CURVE 3G DOWNLOAD MANAGERS
NOTE: Of these three apps, PodTrapper Podcast Manager is the best but it is not free. Also these apps are lacking a pause-resume download option present in desktop internet download managers
NuX Downloader Hacker Edition v1.0.14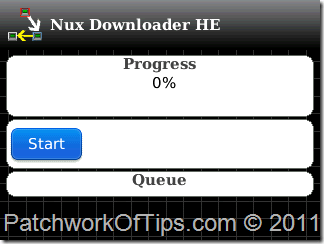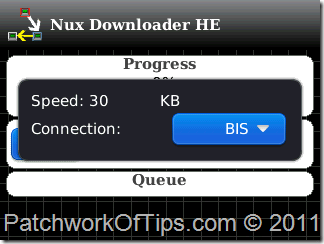 This app was previously available via Appworld but has since been removed. It seems to be a paid app on some sites and free on others.
Before you start downloading anything, I strongly recommend you go to Settings under the app's menu options and change Connection to BIS as you run the risk of being charged if the app is left in Auto connection mode. In auto mode, the app makes us of any available connection and if it can't detect a BIS connection, TCP/WAP2 may be used and that will zap a chunk of your call credit.
To start downloading files with Nux Downloader, simply go to app's Menu and click on Add URL
Net Turtle BlackBerry Download Manager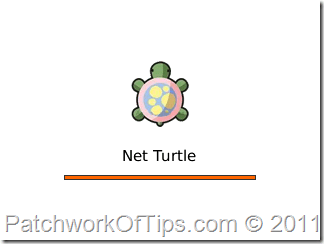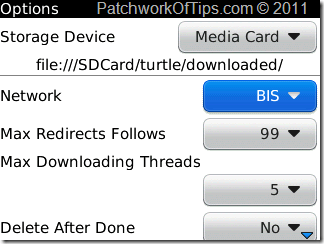 Allegedly there's a more recent version of this app floating around the web but I was only able to lay my hands on version 2.0. Just Like Nux, this app is no longer supported and seems to have been abandoned by Matrixy Herry, the developer.
Please read How To Install BlackBerry Apps From PC to BlackBerry Phone. The tutorial will help you transfer the app to your BB device.
Like I said earlier, go to Options and change the Network Setting to BIS. Also make sure storage device is set to Media Card.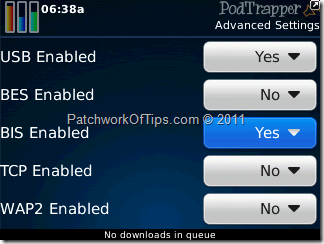 So far so good, this is the best app for downloading large files on blackberry devices without limits.
A trial version is readily available after which you'd have to pay $9.99 to continue using it. As long as the BIS connection is strong, the app gets the work done fast

.
You can get more details about this app in my previous post on fixing the download limit in BlackBerry phones.
Again I repeat. Make sure your app is set download via BIS and WiFi only. To do that for PodTrapper, go to Menu >> Settings >> Download Settings >> Menu >> Advanced. Turn off TCP and WAP2. If you are making use of BES, you should leave the option on unlike what I have in the screen capture above.
What download managers do you use on your BlackBerry phone? Have you used any of the BlackBerry apps listed above? What has your experience been like? Feel free to share with us by commenting below.
Please rate & share this article to help others. Thanks
You'll also like: