Unlocking your USB Internet Modems is a great way of making sure that wherever you go, you are able to surf the internet on just about any network. Unfortunately some usb internet modems which are locked to the network provider might prove a bit difficult to unlock and MTN Nigeria's FastLink Huawei modem is one of such modems.
For some reason, some MTN FastLink usb modems just don't pop-up a window asking for an unlock code and that has baffled a lot of folks including me. Well one of the visitors here seems to have found a way to unlock his own Fastlink modem and has been gracious enough to share how he did it with me.
Here are the steps to unlocking your MTN Nigeria FastLink Huawei modem without any unlock code.
NOTE: This is just a tutorial based on a phone chat I had with my visitor. I don't guarantee that this will work but since it worked for him, I'm guessing it should work for every other person.

STEP 1
Insert the SIM card you'd like to browse with inside your MTN FastLink Modem and then plug it into your computer/laptop.
STEP 2
Launch the MTN FastLink Connection Manager, go to Tools and then Network as shown in the image below. Under Network Type, select 3G preferred and Band GSM900/GSM1800/WCDMA2100. Click Apply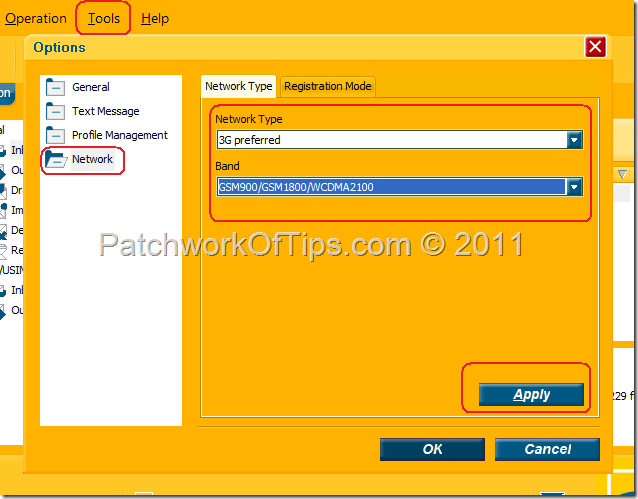 STEP 3
Go the Registration Mode tab and select Manual search and register. Click on Refresh and wait a minute after which the list of all networks within the reach of the modem will be displayed. Select the network you'd like to connect to and click Register.
NOTE: If you have an Etisalat SIM card in the modem, you choose Etisalat or 62160 (2G) as shown below.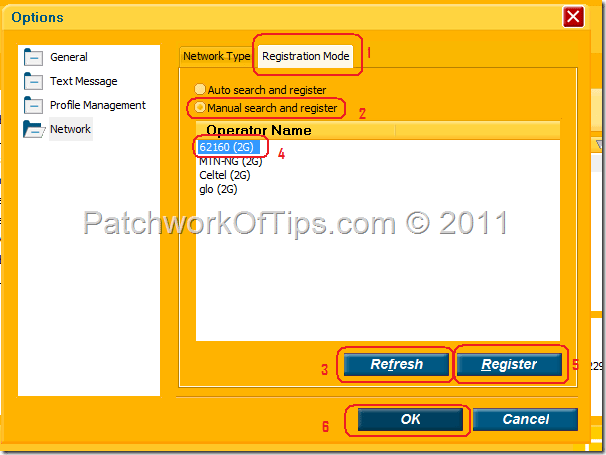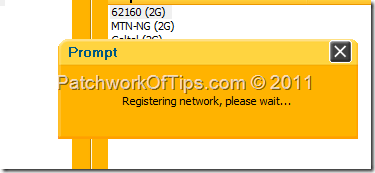 Wait for the modem to Register to your selected network and then click OK to exit the options area.
Step 4
The network of your choice should now be showing at the bottom left corner of the connection software. Simply select the Connection profile for your network and click Connect and you're good to go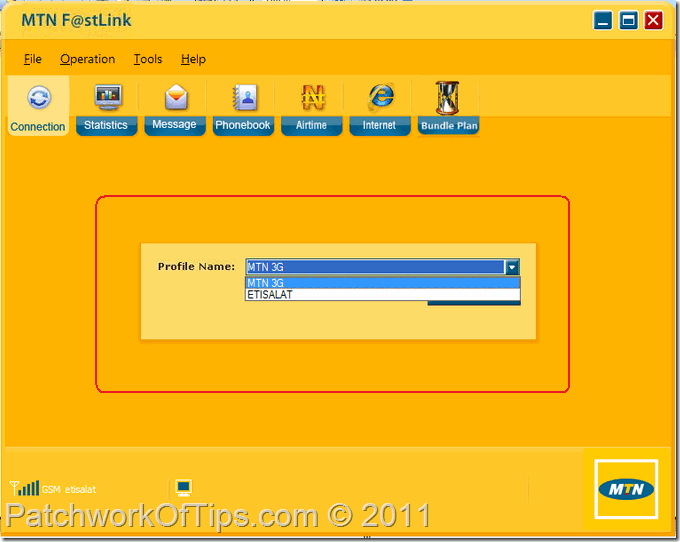 If you don't know how to create connection profiles, please click here and scroll down a little.
Do please be kind enough to leave a comment and let me know if this works for you or not. Thanks a lot and thanks to the guy whose feedback made this post possible.
Have a great weekend

.
Please rate & share this article to help others. Thanks
You'll also like: