It's been almost 3 years since I got my Huawei E160 modem from Globacom Nigeria which I unlocked easily using the Universal Master Code unlocker software. It's been a smooth ride all the way until recently when it started giving me issues with frequent dropped connections and what have you.
I decided it was time to change and after various enquiries MTN's offer seemed more appealing at N5,500. At their Connect store here in Sokoto, I was offered the option of choosing between the Huawei E153 or the ZTE MF190 both at the same price and I went with the latter 'cause it's a lot faster with download speeds of up to 7.2Mbps and upload speed of 5.76Mbps.
Unlocking it for use on any network of my choice was pretty easy. Simply follow the instructions below
NOTE: This tutorial is offered just the way it worked for me. If it doesn't work for you or you're looking for a way to unlock another ZTE model, I'm sorry but I can't help you with that.

Also note that when you unlock your modem, you lose warranty rights on the device if yours came with any.
Insert a SIM different from MTN Nigeria into the MTN FastLink MF190  HSPA modem then plug it into your computer and complete the installation process.
After installation, the dashboard-control panel of the modem will pop up. Close it and move to the next step.
Download DC Crap by clicking here then extract the contents to your desktop or anywhere on your choice, then run dcrap

Select Manufacturer: ZTE datacards, set Select model to Auto detect then click the search button and wait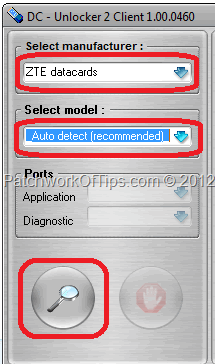 As you can see below, SIM Lock Status shows that the modem is locked. To unlock it, simply go to the unlock tab on your right and hit Unlock as shown below.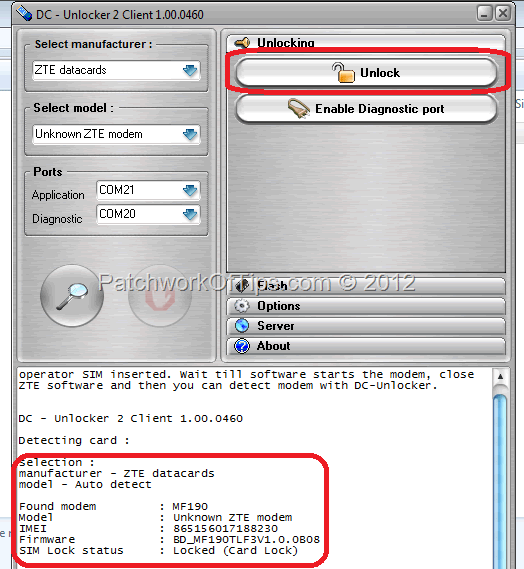 Just wait a few seconds and the status area will change letting you know that the modem has been unlocked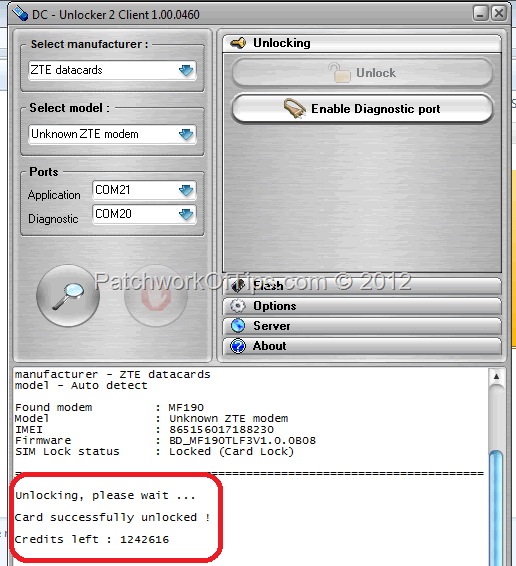 Now you can freely use any network of choice on the modem. All you need do is setup different profiles for the different networks of your choice.
To do that simply go to Settings >> Connections >> Click Add to start creating a new profile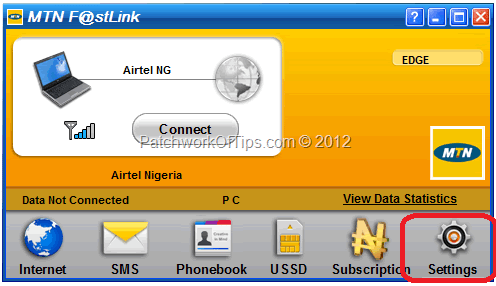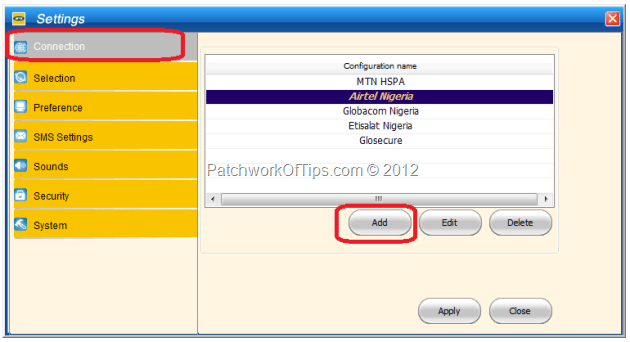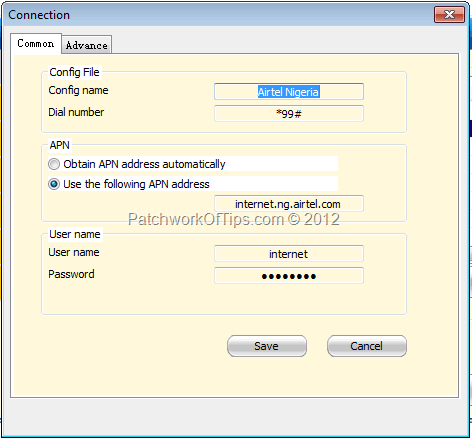 Internet connection settings for the various networks in Nigeria are as shown below: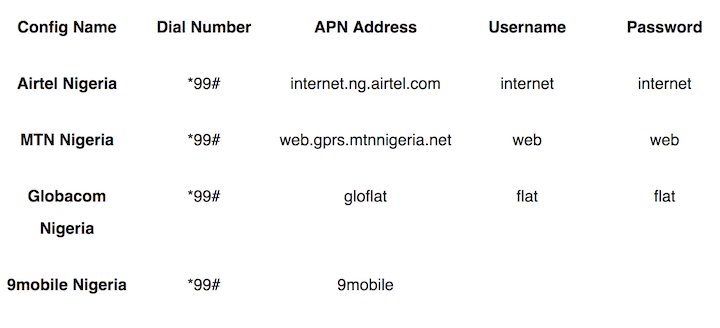 That's all folks. Enjoy and do please be kind enough as to share with your pals on twitter and facebook

Please rate & share this article to help others. Thanks
You'll also like: