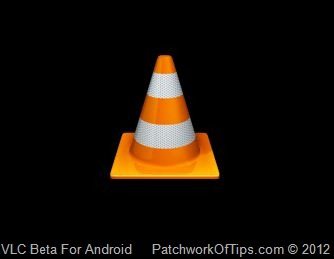 So I recently hopped on the Android platform with the cool Pliris Blaze + (click here to read the Pliris Blaze + review) and have been reveling in the plethora of apps the Google Android ecosystem has got to offer.
For literally everything I've set out to achieve on the device, there's a free app but none exists for Windows Media Audio files. That's the format in which 90% of my music nuggets are encoded 'cause that way I get to pack more music into a small space on my microSD cards.
Up until a few hours ago, I relied on Poweramp which comes with a 15 day trial after which I'm expected to fork out $5 to continue enjoying my wma encoded music files. Luckily for me I don't have to pay that $5 any more, as the developers behind the uber successful VLC Media Player have finally released VLC Beta for Android and it's simply magnificent.
It plays my wma files without a fuss as well as every other movie and audio format which I've so far being reproducing with MX Player and Poweramp.
The news across tech sites is that it doesn't support every device out there and it has a preference for ARMv7 NEON processors which luckily for me is what the Pliris Blaze + is running on at the moment.
Being in beta phase, it does have some faults such as not been able to arrange music files by track number as well the app hanging in the notification tray whenever memory is cleared while music playback is going on. It has a nagging beta warning screen that pops up each time you launch the application.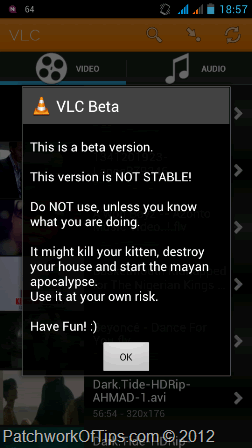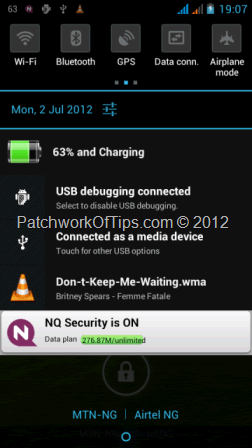 At the moment, the application doesn't seem to support multiple directories, so your music and video files all ought to be on the same storage space or folder for VLC For Android to detect them all. Each time the application is launched, it runs a quick search to detect newly added media files. Multimedia files are separated into Video and Music sections
UPDATE: It does support multiple directories. On my device, it's set to scan both the internal storage and SD card for multimedia files.
Below are a few screenshots of VLC Beta For Android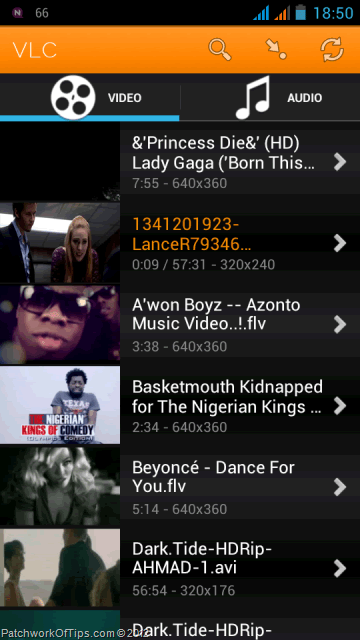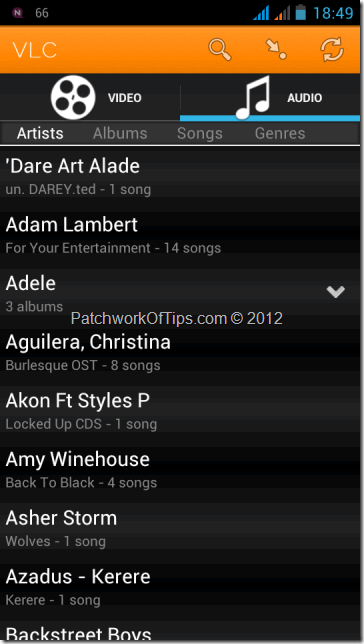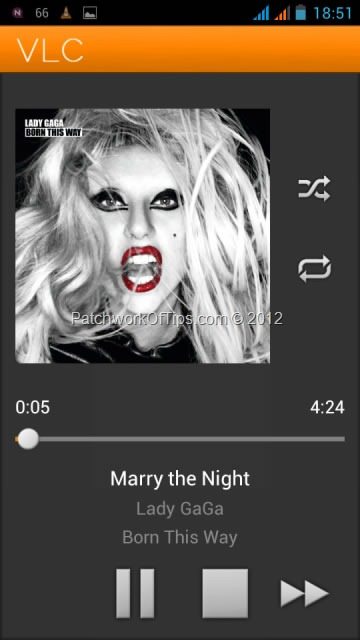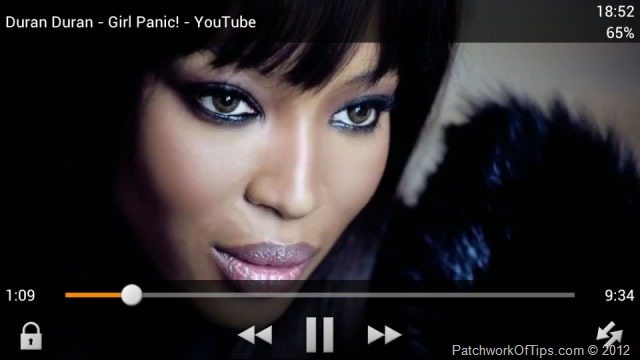 VLC For Android is currently available via Google Play. You can also download the VLC Beta For Android apk file to your phone via this dropbox link.
If the link above stops working, do please let me know and I'll upload the file to my server.
Do please do me the favor of providing feedback if this awesome music and video player for Android with support for WMA files works on your device. Just use the comment form below and leave your Phone's model and Android version. Thanks a lot.
Don't forget to spread the word to your friends by hitting the twitter and facebook share buttons

Please rate & share this article to help others. Thanks
You'll also like: