One of you guys (Busuyi Sogo) who have been loyal to the blog over the years, contacted me last week as he had just got the recently released Leagoo Shark 5000 which is yet another android phone targeted at consumers who want a basic android phone with stellar battery life. What follows in continuation, is a bit of what I learnt about the device as I interrogated him via Whatsapp and BBM for a review of sorts.
The Leagoo Shark 5000 runs Android Marshmallow 6.0 on a MTK6580A Quad Core processor with 1GB RAM and 8GB of ROM (of which 4.3GB is free for apps, videos and etc. Not to worry an microSD card slot is on board). It comes with a 5.5inch 1280×720 HD display and 5000mAh removable battery.
Here are a few images I was able to get of the device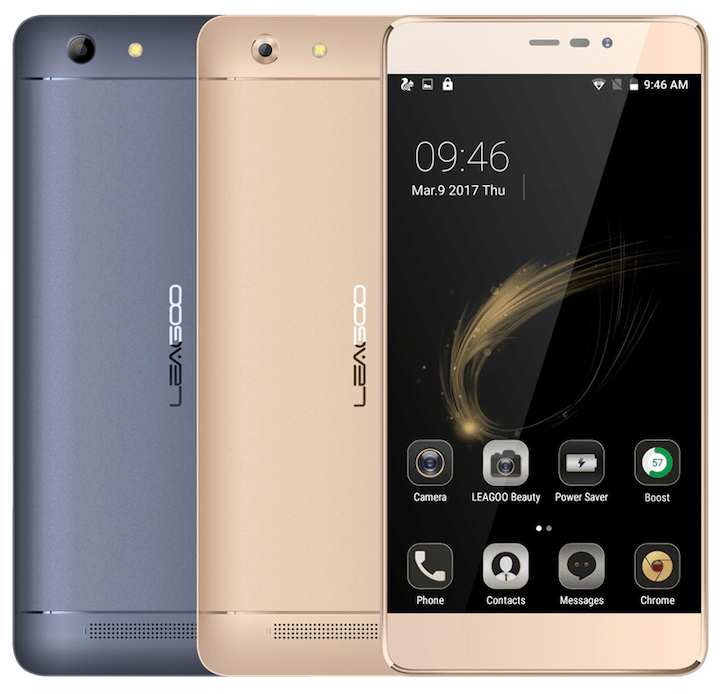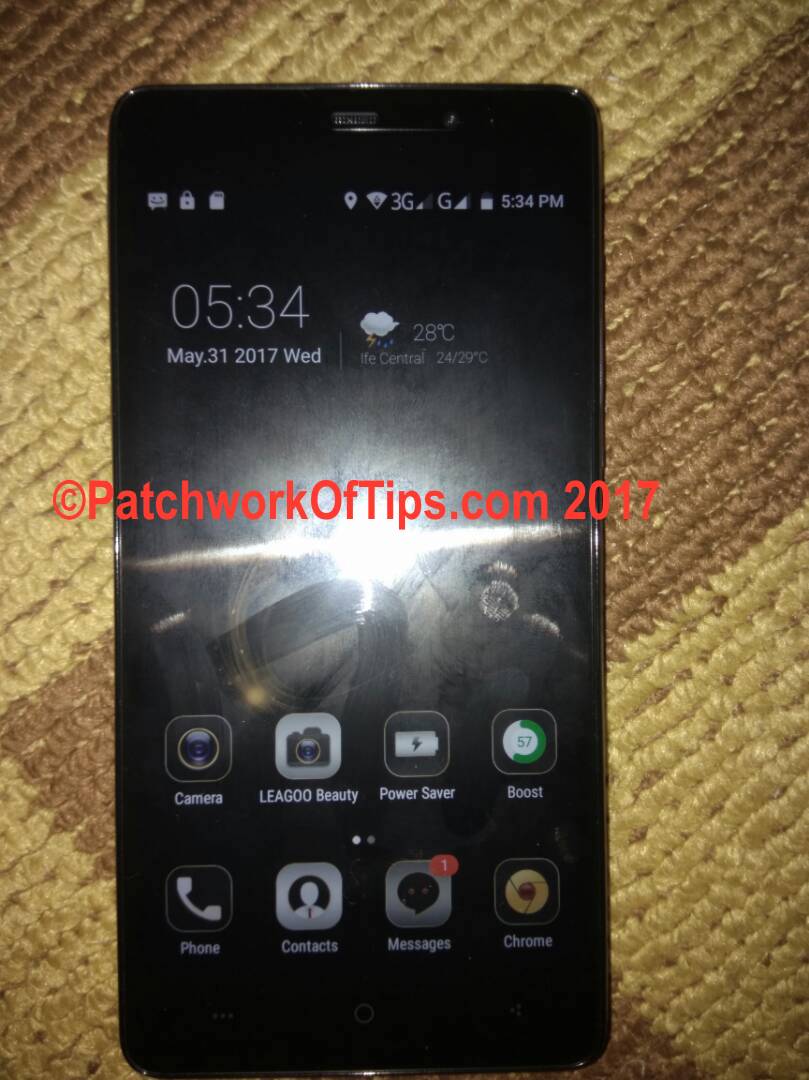 The navigation buttons at the bottom aren't backlit but at least he says the notification LED light works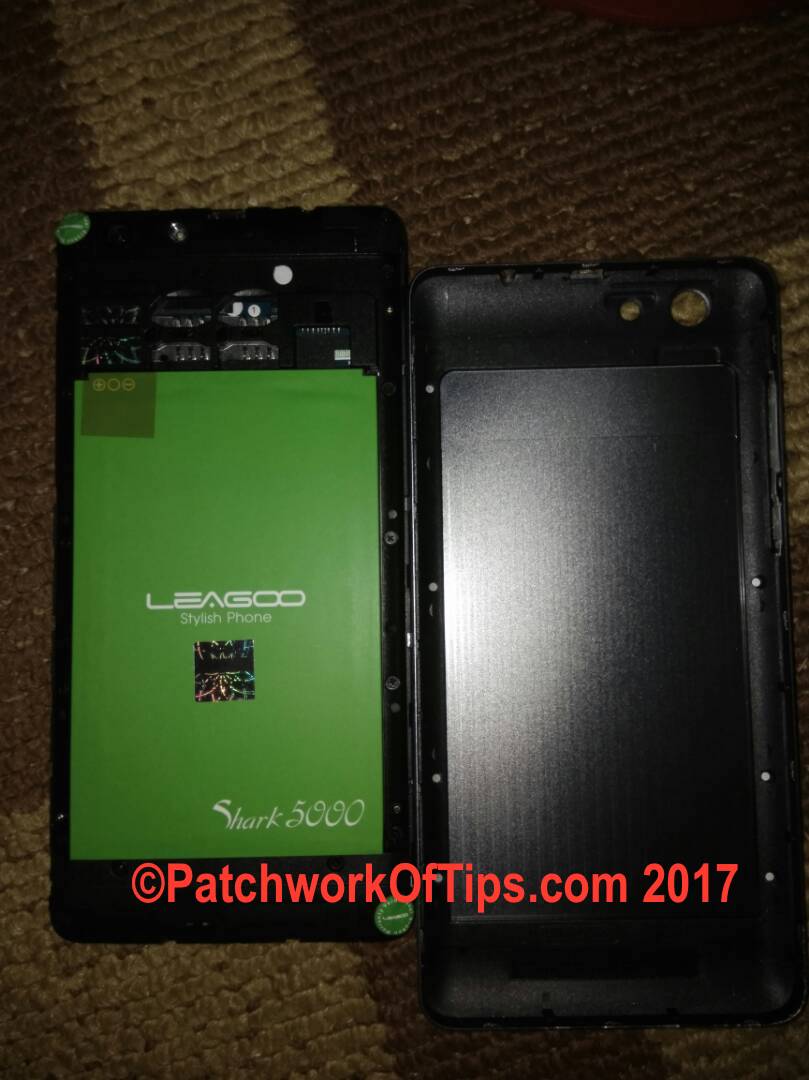 According to Busuyi, the back cover was pretty hard to open. Also if you try turning on the device out of the box, it won't come on as the battery terminal has been sealed with a tape which you have to remove as shown in the image above.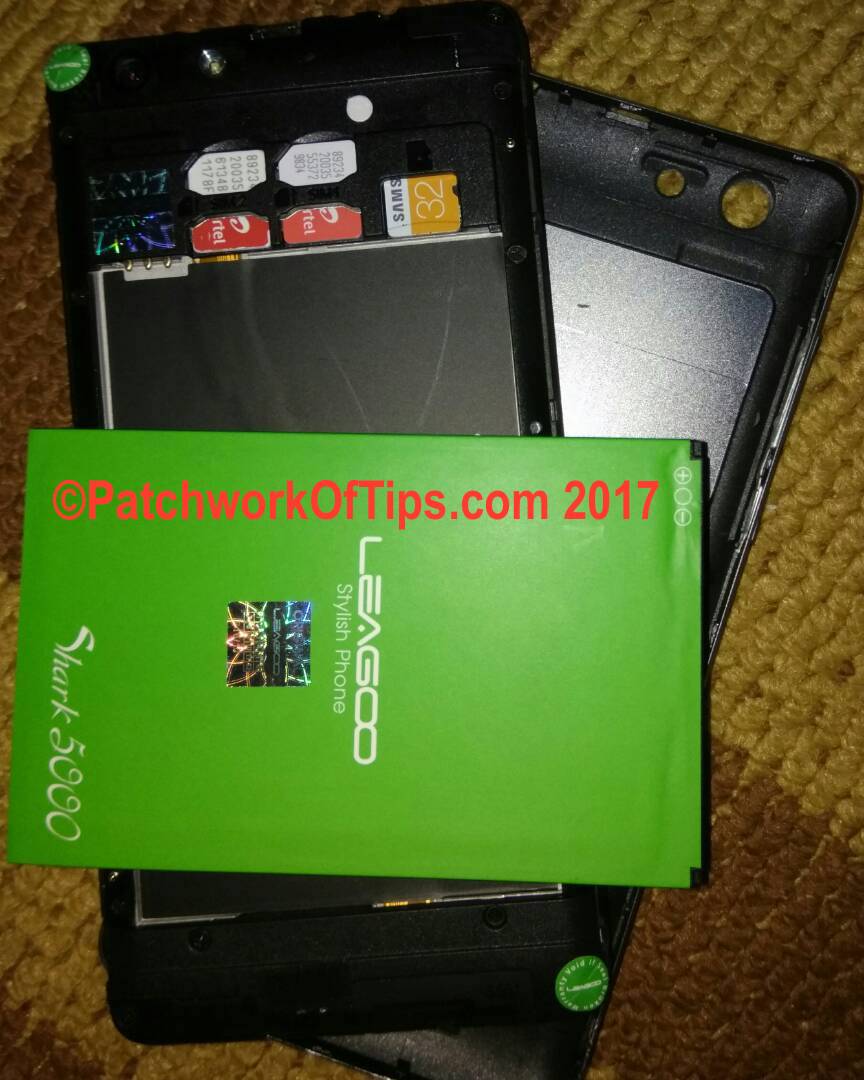 The phone makes use of 2 micro SIM cards and an SD card. He tested it with a 32GB sd card and it worked just fine. No official word on what's the maximum microSD card that can be used on the device.
Customized Android & OTA Updates
The Leagoo Shark 5000 runs a customized Android Marshmallow 6.0 as you might have noticed in the first image above. I wasn't able to get more images of the interface. I wasn't expecting OTA updates on a device this cheap but apparently there is. I'm not holding out for Android 7 though at this price range.
Excellent Battery Life With Possible Bug
I got Busuyi to run my customary video battery life test and the result was awesome. The Leagoo 5000 ran strong for 15hrs 10 mins before hitting 4%. Note that this is with the device set at 50% screen brightness, airplane mode and volume at 50% with earphones.
One peculiar thing to note though is that Mediaserver consumed 22% of the battery life during the period this test was running and I have to say there's a possibility this battery test could have hit 19hours just like the Lenovo P780. I've had a similar experience with the Xiaomi Redmi 2 and was able to fix it thus boosting the battery life by 3 hours.
This phone ships with a 5V/2A charger which is able to charge the device completely in around 3 hrs 40 mins with the device turned on.
There is an Ultra Power Saving Mode on board for when your battery is really low. It drastically reduces battery consumption by turning the phone to a feature phone for just calls and sms.
UPDATE: So Busuyi says he hasn't seen the mediaserver thing again since he powered off, fully charged and powered back on the device. It's probably safe to say that Mediaserver was doing its' routine first scan while the video test was running. Another angle could be that, the OTA update which came in after the video test, fixed the mediaserver bug.
Basic Camera Shots
The Leagoo Shark 5000 comes with a 13MP back camera and 8 MP front facing camera with no front flash. When you consider the low price of this device, it's normal to expect basic pictures and that's exactly what this device produces at its highest quality settings.
See samples below (No Selfies included, sorry guys):
Average/Good Performance
With each iteration of Android, Google claims the OS has been modified to run smoothly on devices with 512MB to 1GB of RAM. On a normal day after boot, 654MB of the 1GB ram is in use. Surprisingly multitasking isn't great and isn't bad either…just don't try to run heavy apps at the same time.
The speakers are quite basic and as such calls aren't so loud and the music reproduction from them is weak. Both SIM card slots support 3G data connection. No 4G LTE on this device.
The device supports USB-on-the-go and can  serve as a powerbank to charge other devices. Busuyi hasn't tried this feature yet.
Overall, this is all there is to know about the device. If anything else comes up, I'll edit and add to it. Thanks once again to Busuyi for being patient enough to facilitate this review. I'm grateful.
Please don't forget to share and leave a comment below.
Please rate & share this article to help others. Thanks
You'll also like: