The replacement battery I got for my rechargeable standing fan has started misbehaving just 2 months after purchase. This is why I dread follow come parts breaking done. The spare parts are most times a mess. Luckily the BaseUS portable rechargeable fan has been serving me really well and I decided to get another quick charge 3.0 powerbank to power it for days when I can't be bothered to leave my bed to goan enjoy correct AC in the hospital.
I got the 30000mAh Romoss Sense 8+ and though pretty heavy and so not easily portable, it's impressive. Within the box, you get just the powerbank and the usual manual which is unfortunately in Chinese. No charger nor USB cable included.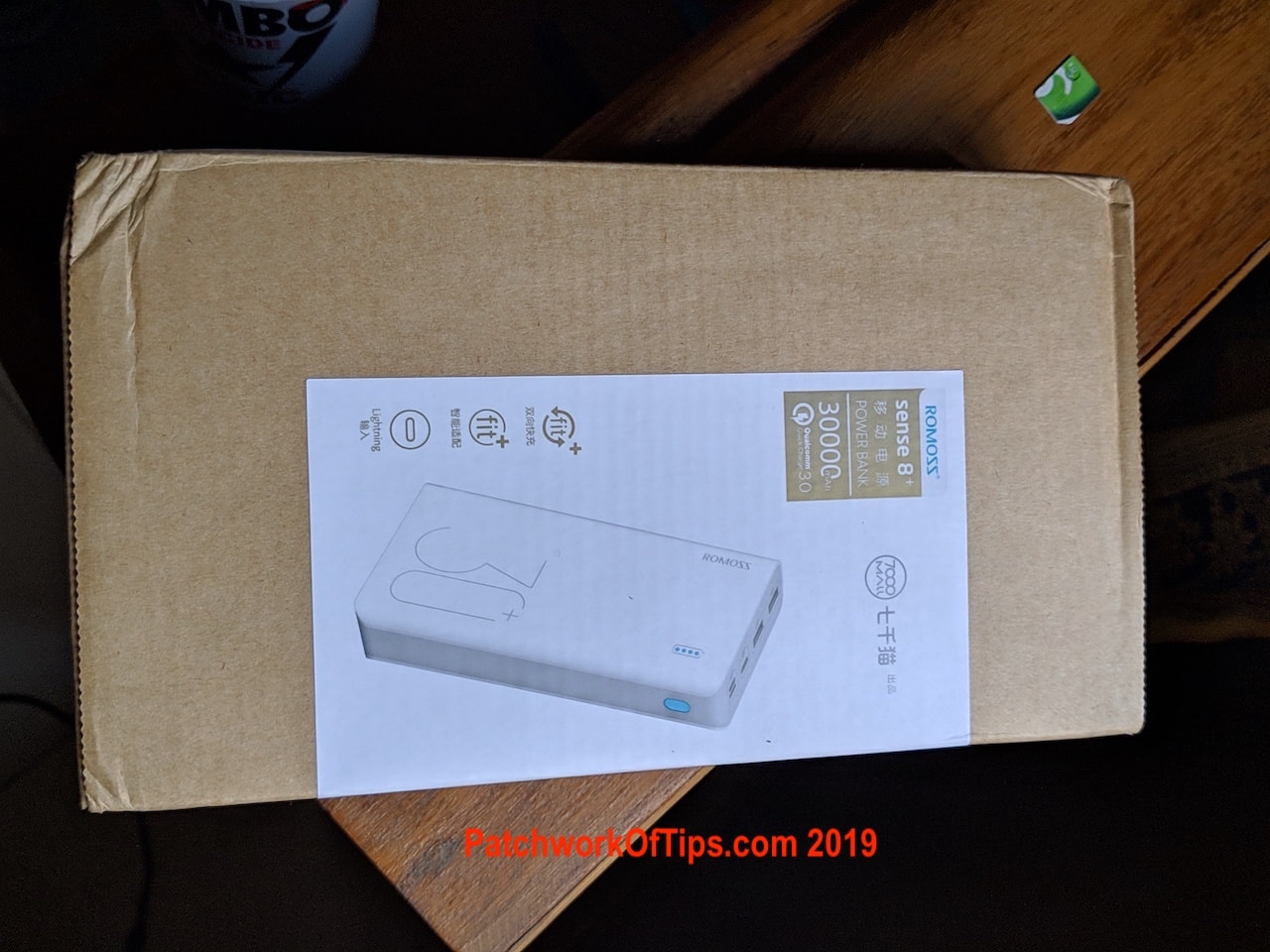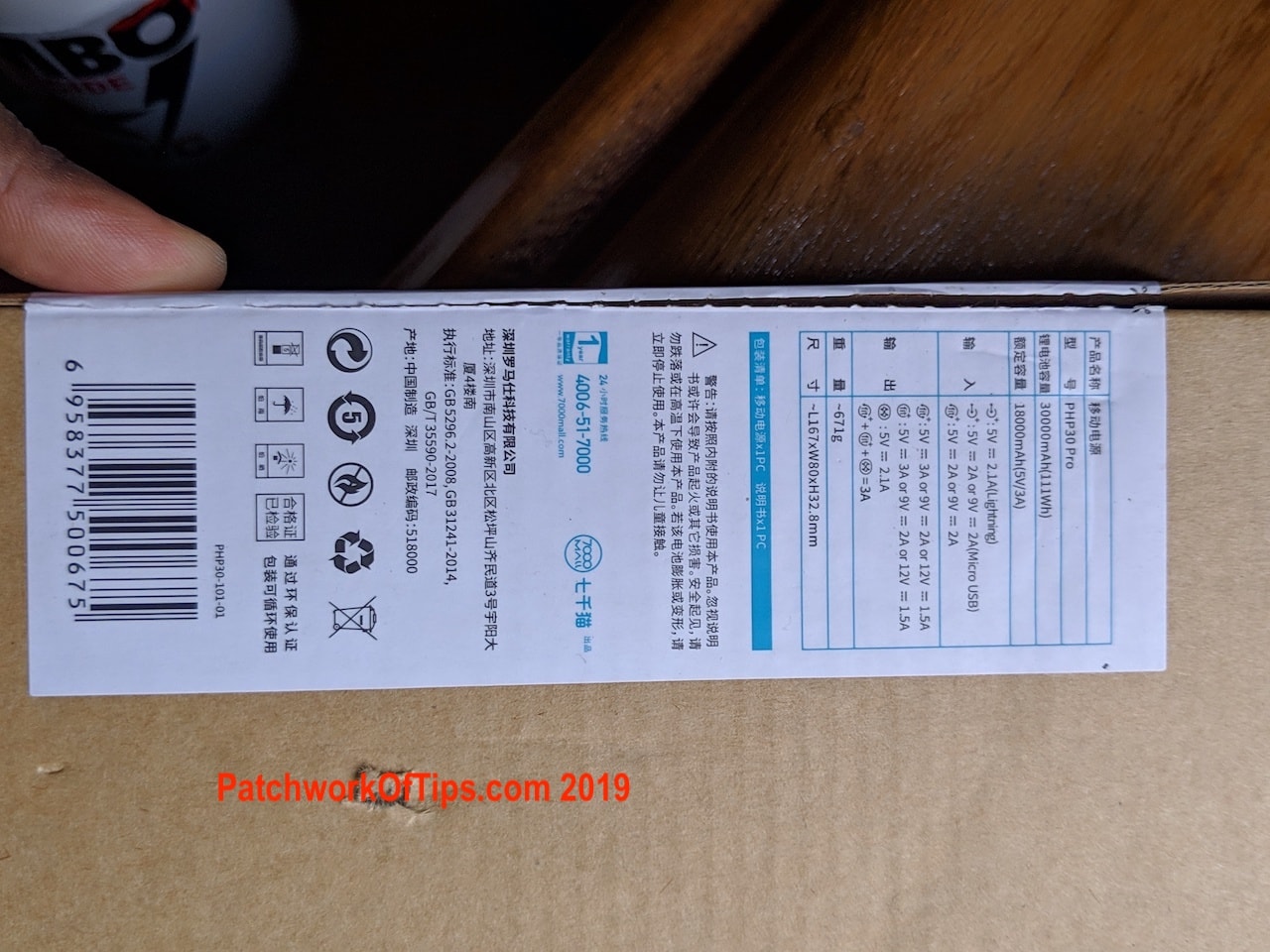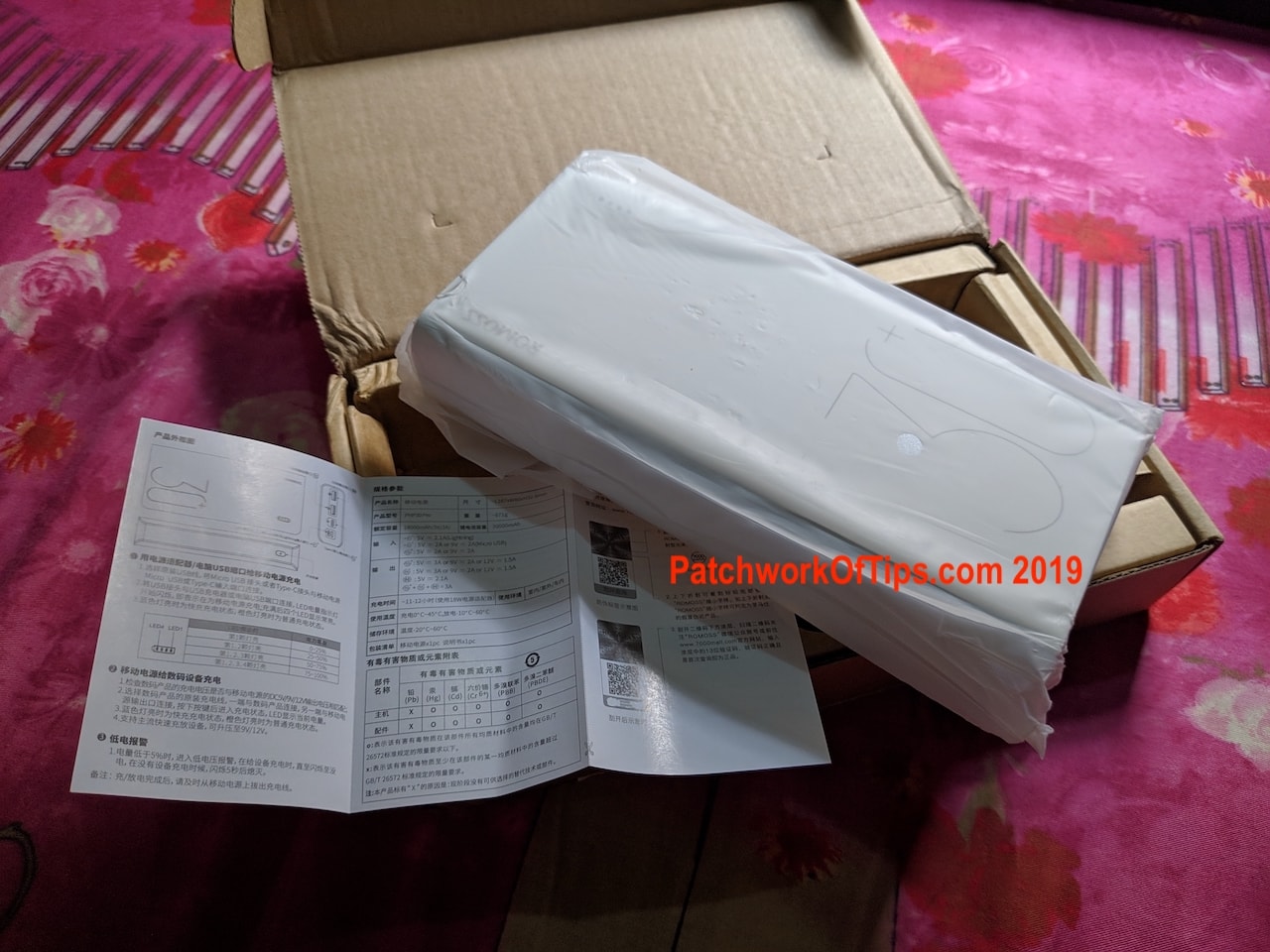 To the side of the powerbank you have the teal colored power button which enables you randomly turn it on to check the battery level. This power button isn't necessary though when charging devices as this romoss model has a plug and play feature that automatically turns it on once you connect any device to it. This feature isn't available on my old Romoss Sense 6 Plus 20000mAh powerbank.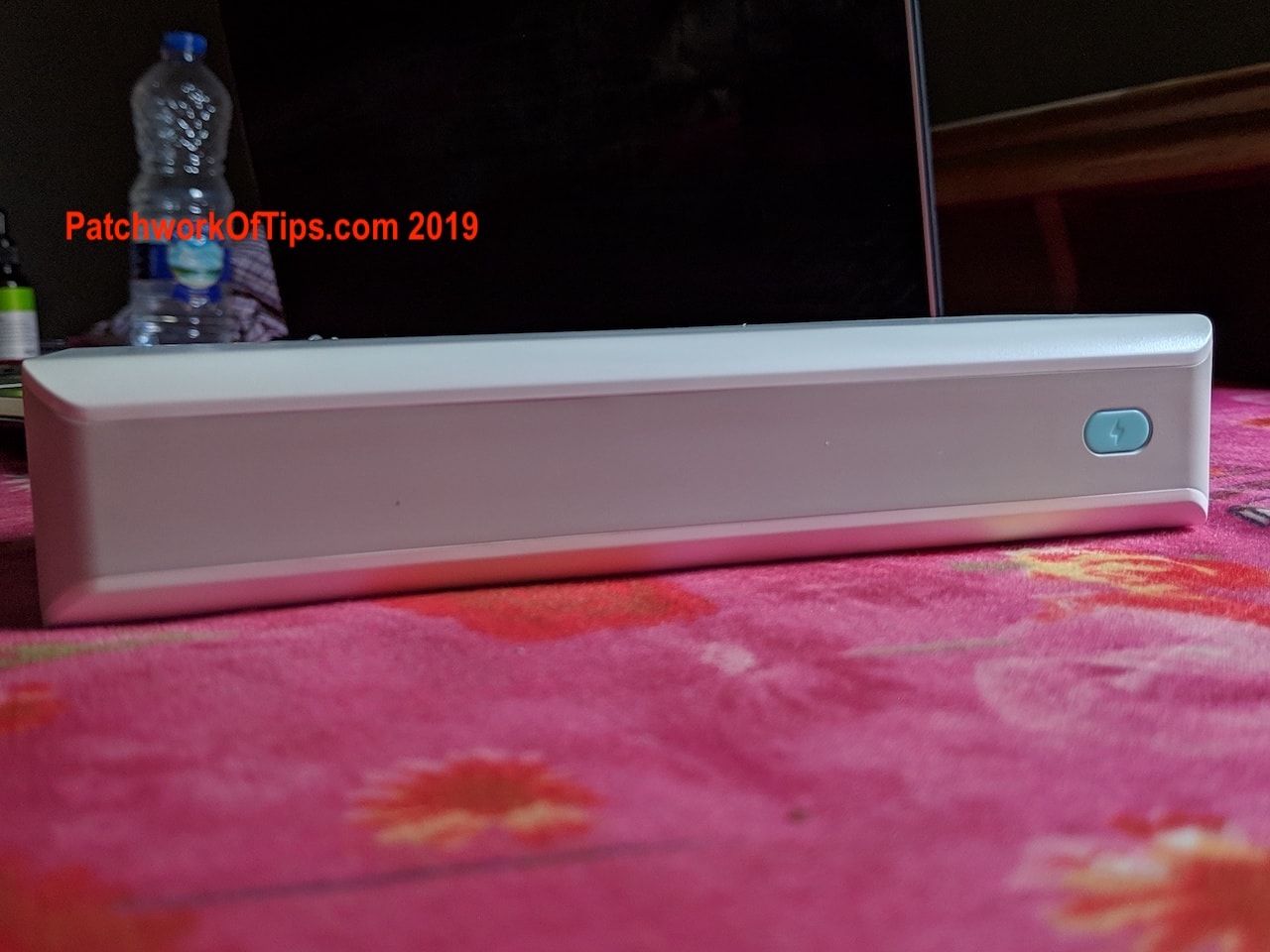 The Romoss Sense 8+ comes with 5 ports some of which serve as input only, output only and input/output
Port 1: Input Only with microUSB sports charging the powerbank at the following rating 5V/2A, 9V/2A. Quick Charge 3.0 Support is present.
Port 2: Input Only with Lightning USB rated 5V/2.1A
Port 3: Input and Output with USB Type C with rating of Input: 5V/2A and 9V/2A and Output: 5V/3A, 9V/2A and 12V/1.5A. Quick Charge 3.0 supports is present.
Port 4: USB2 Output only port with rating 5V/3A, 9V/2A and 12V/1.5A. Quick Charge 3.0 support is present.
Port 5: USB1 Output only port with rating 5V/2.1A only.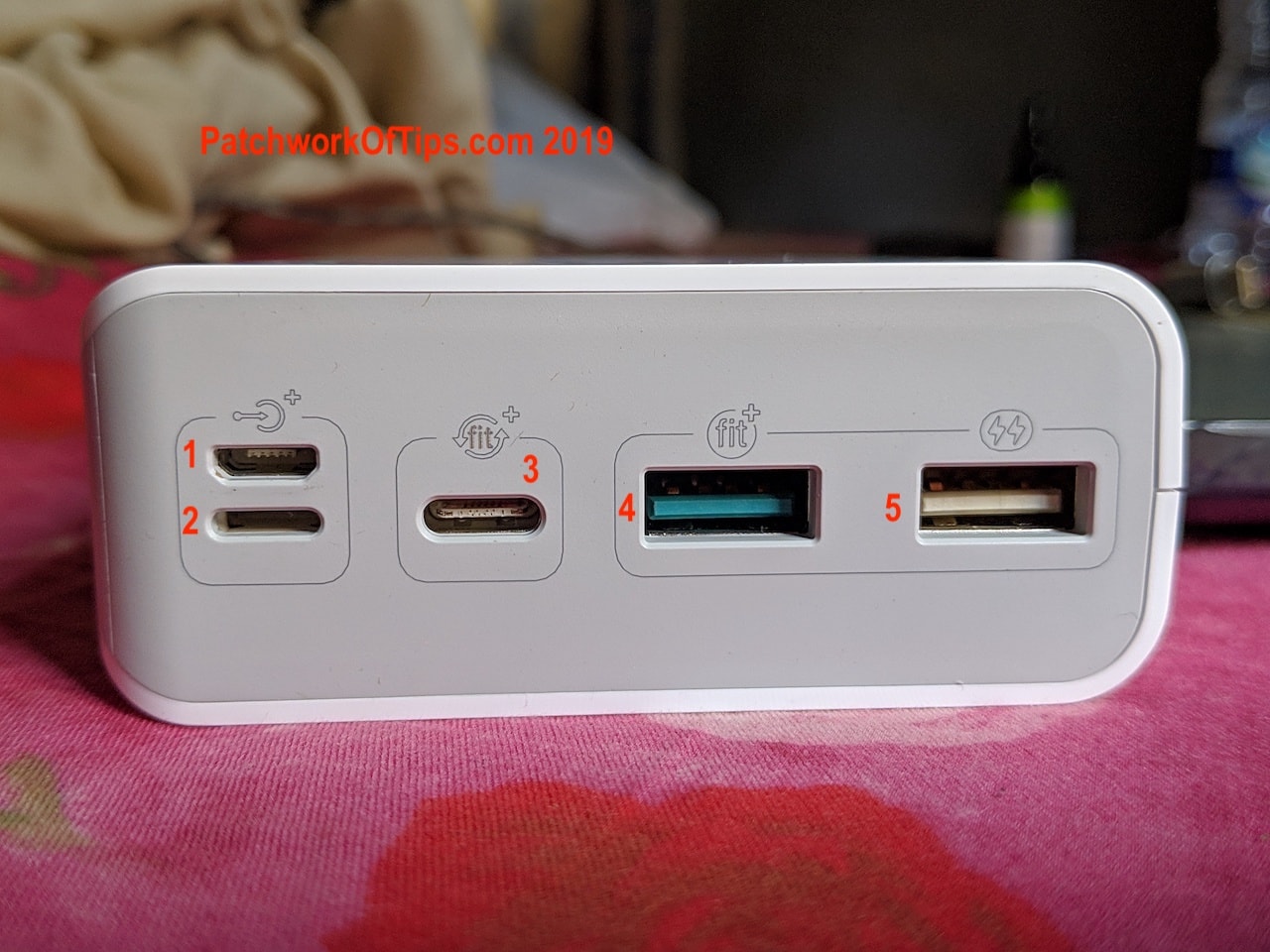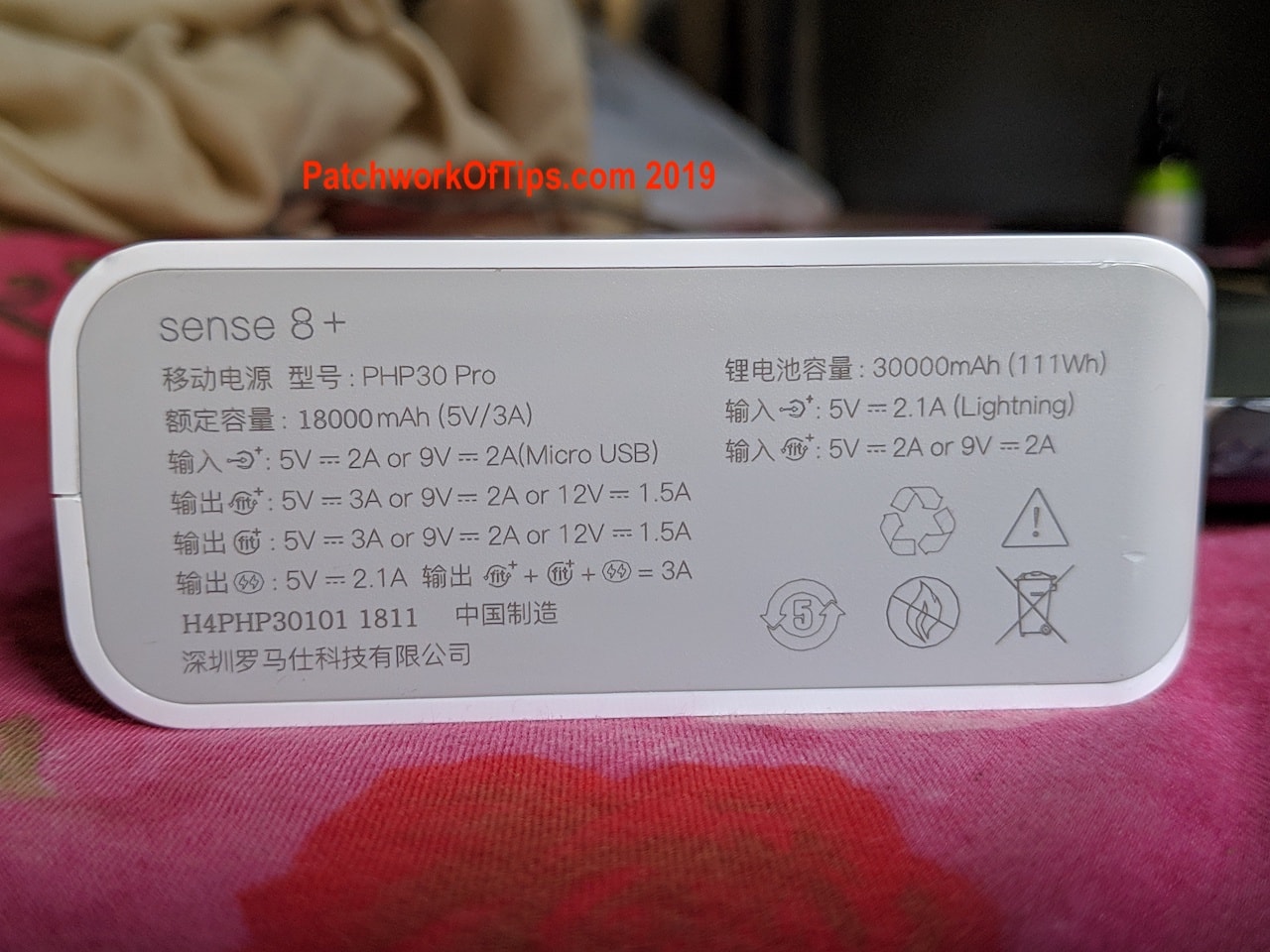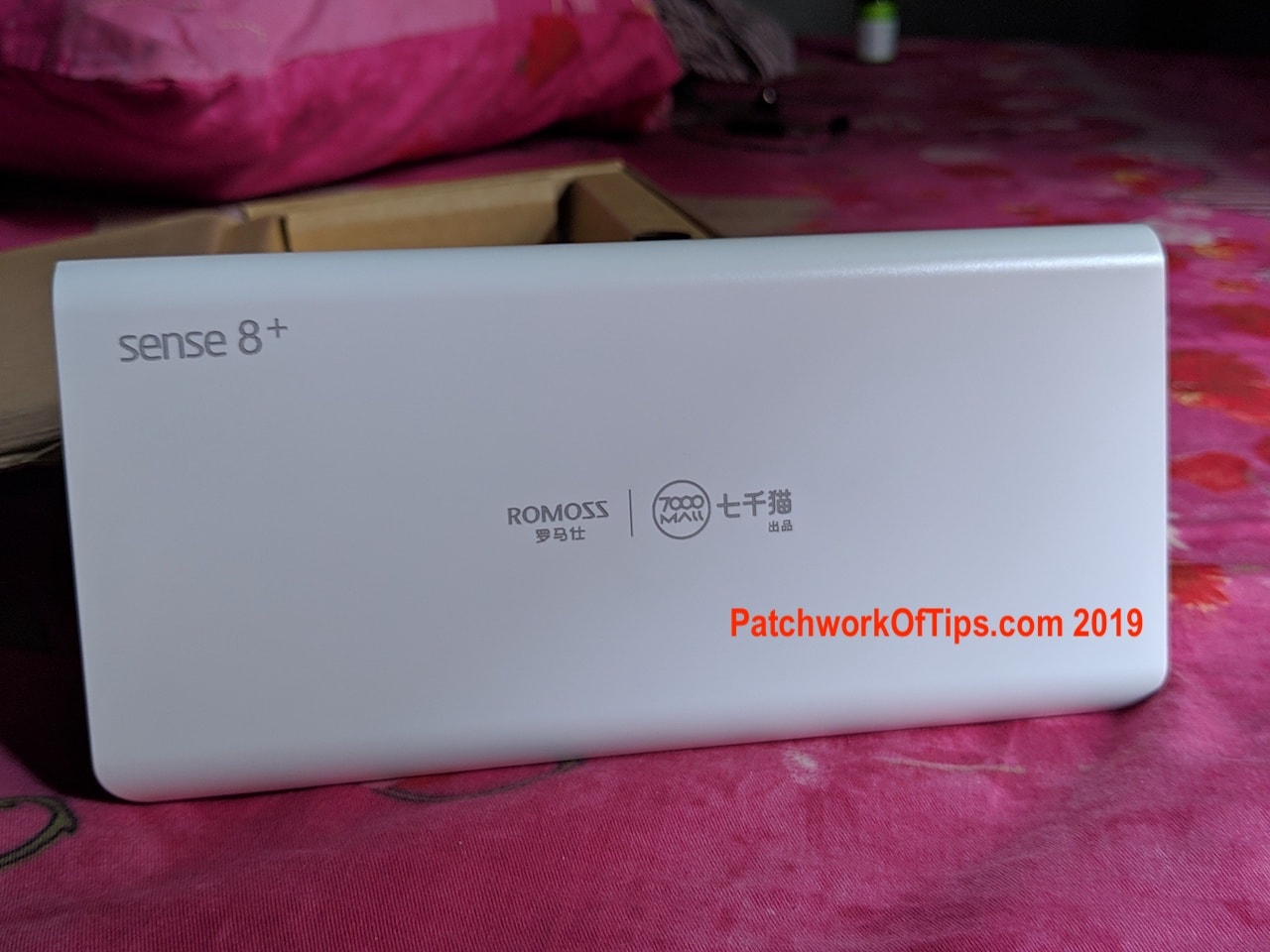 The powerbank doesn't come with an LCD display but instead features the usual 4 LED lights on most powerbank brands.
When fast charging is active, the lights turn teal and when normal charging is active, orange as you can see below.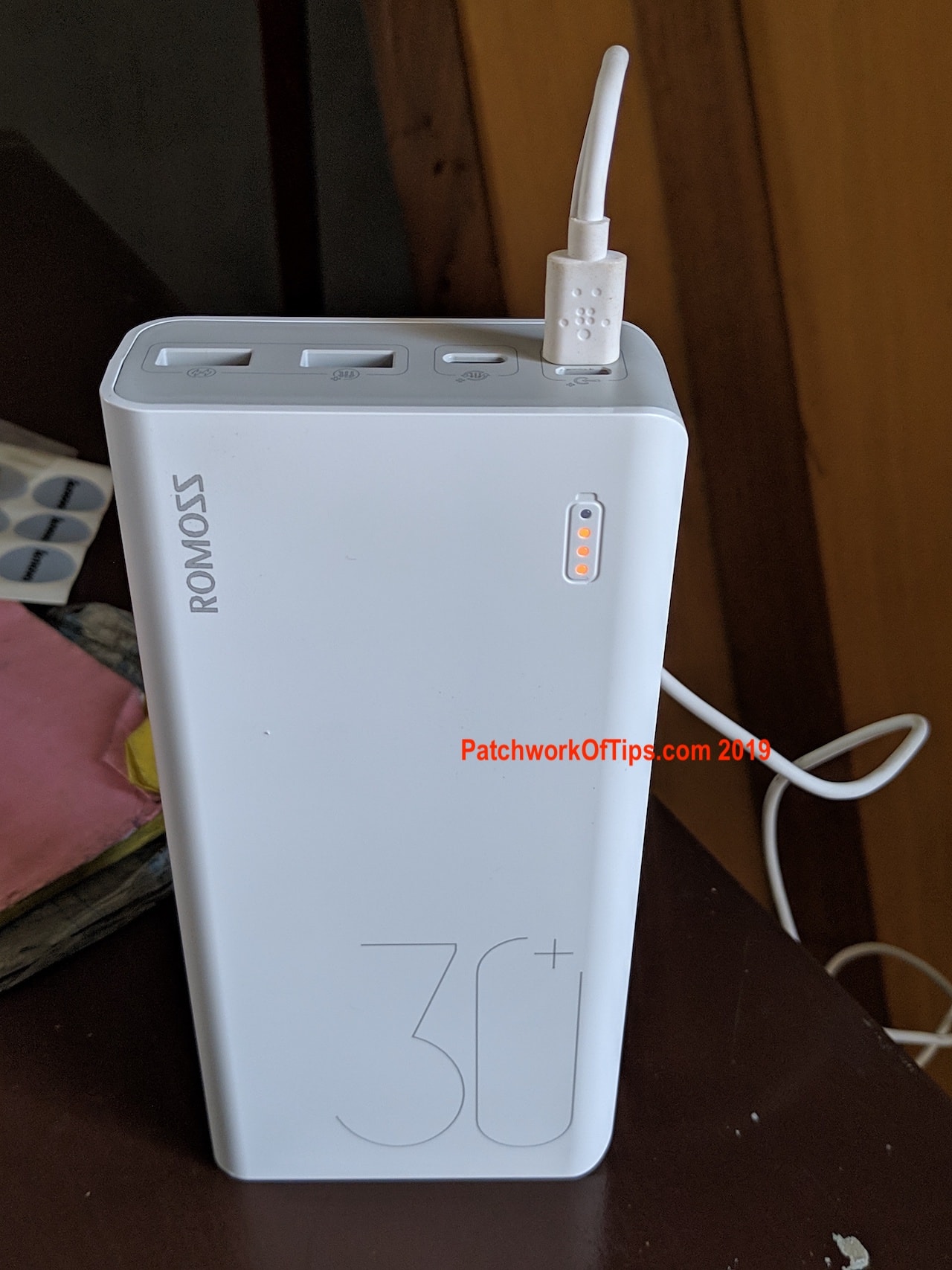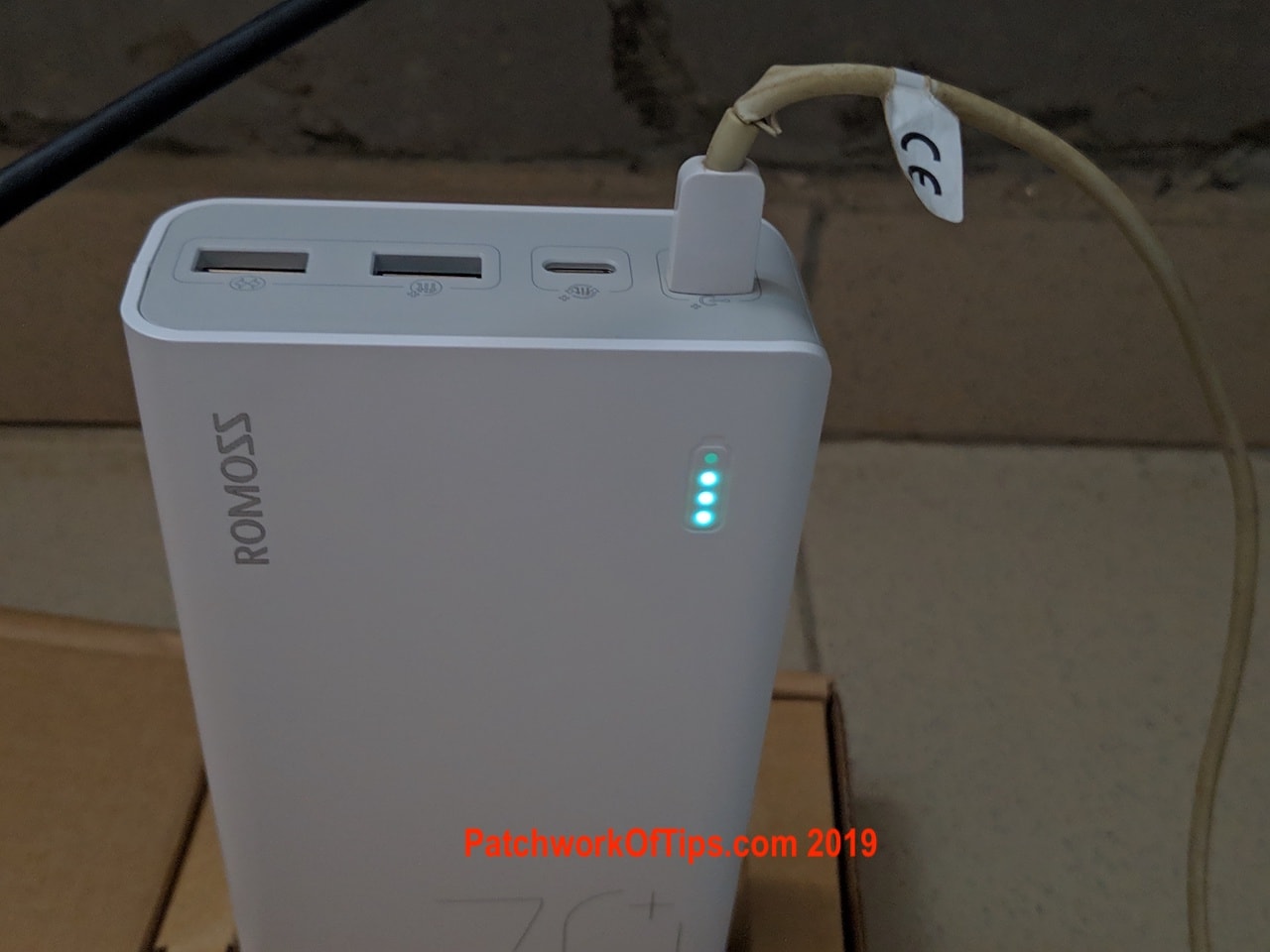 Pros of Romoss Sense 8+ PHP30Pro 30000mAh Powerbank
24,000mAh Plus Available To End User: The powerbank is rate to deliver a minimum of 18000mAh and I was able to charge the Pocophone F1 (4000mAh) and Redmi Go (3000mAh) 3 and 4 times respectively from 0 to 100% switched off before the powerbank started blinking rapidly as a sign of low battery.
3 Input and 3 Output USB ports: though Port 3 is the only one that supports input and output at the same time using a USB type C to USB type C cable.
Bi-directional Quick Charge 3.0:  You can charge the powerbank fast using a QC3.0 charger and the powerbank can charge devices that support QC3.0 fast as well.
Fast Charging Time: The device is rated to charge fully in 11hrs using an 18W QC 3.0 charger but in my experience charging was completed in 8 – 9hrs. Charging is said to be complete when all four LED lights are lit and not blinking.
Cons of Romoss Sense 8+ PHP30Pro 30000mAh Powerbank
Overweight:  At over 600grams, this powerbank isn't so portable.Personally I don't carry it around because of this. It stays at home all the time.
No LCD No Charging Cable: Considering I have a quite a stash of microUSB and USB Type C cable, this doesn't really bother me but might bother others.
I got the device through my brother for $37 shipping and duties fee included. I've seen it on Konga for about N15K.
Questions, comments and shares are welcome as always.
Please rate & share this article to help others. Thanks
You'll also like: