Streaming music and videos online can consume quite a lot of data especially when you wish to watch them all over again later on or you simply wish to share them with friends offline. Unlike years back, downloading YouTube videos is now legal (if the copyright owner makes it available for download). See the Your Use of Content section of YouTube's TOS.
If you're using the latest version of the YouTube for Android app, such legally downloadable videos have a download button below the video as shown in the screenshot below.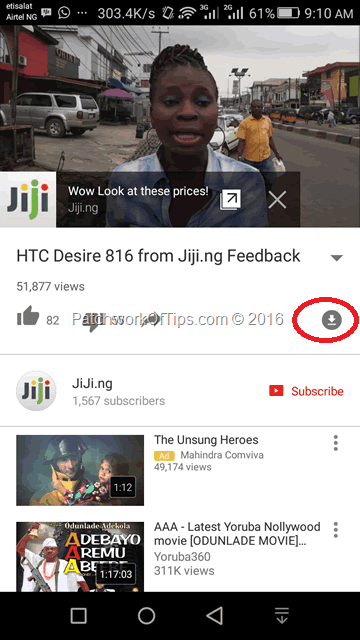 For other video services, you can use the android app Vidmate
WARNING: There are copyright infringement issues with downloading videos and audio online if the owner of said video or audio file hasn't made it available for download officially. Lawsuits could follow so tread carefully.
Click here to download Vidmate. Install the application to your android phone and then run it.
Navigate your favorite video or music service and then open the video you wish to download. Notice the red downward pointing arrow at the bottom right corner of the image above? Click on that to get a variety of download options.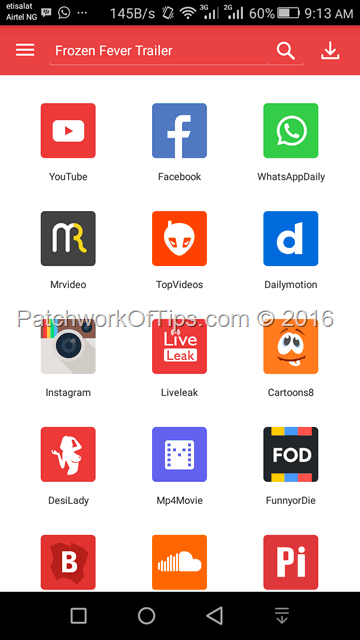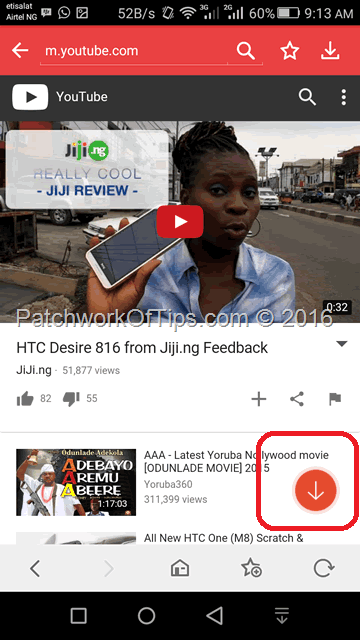 Several download options will be made available to you once you click that arrow. You can choose the quality/size of the video you wish to download as well as if you want just the audio file (MP3, M4A). Tap on whatever video or music format you'd like to download and the download will begin immediately. You can access the download area by tapping on the area circled in fluorescent lime.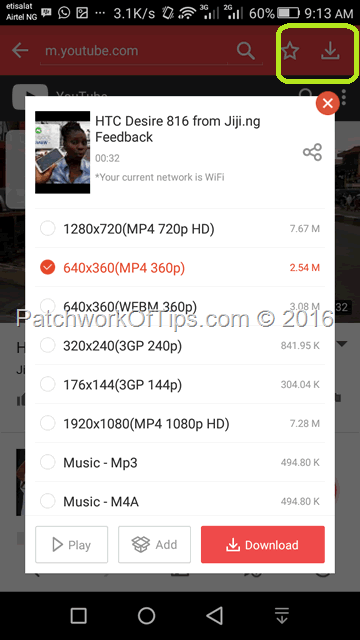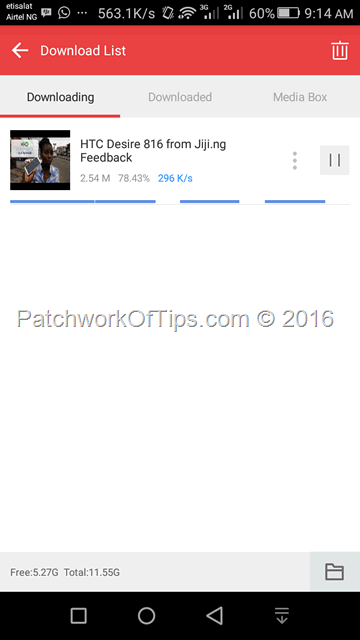 Your downloads will be listed in the Downloaded section of the Download List of the app and you can easily access them via your phone's file manager in the Vidmate folder. You can even play the files within Vidmate as it comes with it's own embedded music and video player with support for subtitles.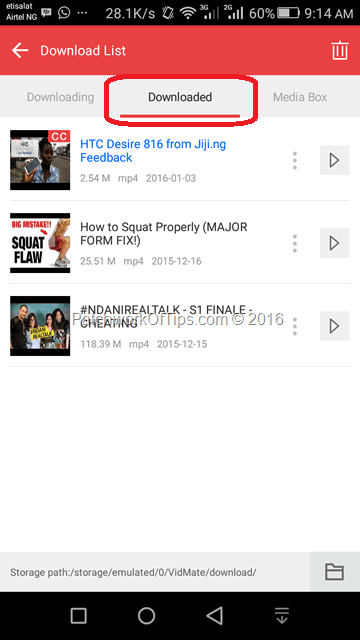 Enjoy