BlackBerry Music Service Goes Live In US, Canada & Australia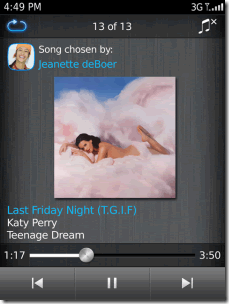 The much anticipated BlackBerry Music Service (BBM) which has been in beta phase for quite some time is now live in the US, Canada and Australia. Using the BBM service, blackberry fans who love their music can stream full songs live on their blackberry devices for just $5 a month.
Premium and free subscription plans are presently available with the former costing users just $4.99 USD ($4.99 CDN and $5.99 AUD) monthly. BlackBerry subscribers can test run BBMS premium subscription for 2 months free in the US and Canada while those in Australia get 1 month free.
The free subscription version of BBMS only allows for 30 second previews of all tracks.
The BBM  application is available via the BlackBerry Appworld.
Please Kindly Rate This Guide/Review. Thank you
More articles you might be interested in....