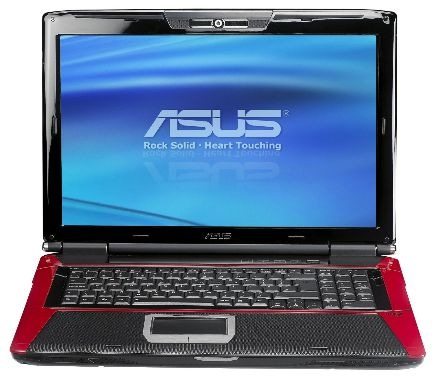 Buying a computer or laptop in Nigeria, overseas or online doesn't just start and end with the major brand names like HP, Compaq, Acer, Sony, Toshiba and Dell. You have to make sure that your new machine has the basic necessities so you don't end up either looking to buy a new computer down the line or dealing with too many external accessories.
Ranging from the processor of your future laptop to the file transfer capabilities, here are the top 8 features your gaming laptop computer must have. I've decided to keep it simple and short to avoid befuddling your mind
PROCESSOR (CPU): Anywhere you go online, you'd be most definitely told that processors are the core of every computer. They account for the speed of the computer and how many apps you can run at the same time without your computer slowing down at all. The most popular processor today remains Intel with the likes of AMD following closely behind as they are cheaper.
RECOMMENDATION: Always go for nothing less than an Intel Dual Core 2GHz and for the game freaks and hardcore multimedia buffs,  an Intel Quad Core 2 GHz will simply blow your mind.
SCREEN DISPLAY SIZE: the size of your laptop's screen when it comes to portability and multimedia or video gaming functions vary. 15.6″ is the standard while a 17″ would be pretty awesome.
NOTE: The larger the screen size, the higher the battery consumption and the lower the battery duration.
RAM (Random Access Memory): This is a temporary memory where data which you're working on is temporarily stored before being written to the hard disk. The higher the RAM the lesser the amount of times your CPU reads data from the hard disk thus making your computer run faster. RAM modules vary according to their respectively data transfer rate ie SDR, DDR2 and DDR3. Ram sizes range from 256MB to about 6GB.
Please take note that the speed with which your Operating system runs depends heavily on the RAM so if you are going for Windows Vista and above, you are advised to stick to 2GB.
RECOMMENDATION: As a minimum, you need to go for 2GB of RAM @ DDR2. If you are going for a gaming laptop please stick to 4GB of RAM @ DDR3 as the rule of the game here is the more the memory the better the gaming experience .
HARD DISK DRIVE: This is where all of your data will be stored and by data I mean your documents, ebooks, movies, music, softwares etc. All you need to worry about here is the speed and size of the disk.
RECOMMENDATION: Unless you are buying one of those netbooks, never go below 250GB of disk space and 72000rpm (rotations per minute).
GRAPHICS CARD: If you ain't into watching high definition movies or playing games on your computer, don't bother yourself with this one as the regular graphics card such as Intel Graphics Media will do. If you do like the ultimate gaming experience on your computer, then you must get a computer with NVIDIA or ATI with at least 1GB of dedicated video RAM. It will add to your experience if you also get yourself the best gaming headset, communication is a key factor in online games.
OPTICAL DISK DRIVES: These are the compartments where you insert your data or multimedia CDs and DVDs. For regular laptops just make sure to get one that supports DVD-RW so that you can easily burn your movies/data to blank cds and dvds. Most gamers, it's recommended that you get a laptop that supports Blu-ray.
NOTE: Those small laptops called netbooks don't come with integrated CD/DVD drive so please take note of that. Some tablet laptops do come with optical drives.
INTERNET ACCESS AND DATA TRANSFER FUNCTIONS: The ability to browse the internet, download and transfer files to and fro your machine is a necessity. Do the best you can to ensure that your new laptop computer supports Wireless and LAN (Local Area Network) connections. Your computer must come with a minimum of 3 USB 2.0 ports and if possible Bluetooth as well. To enhance your internet and multimedia experience go for laptops with a integrated webcam and audio-microphone ports
BATTERY LIFE: Generally most laptops today come with 6 cell batteries that last in the realm of a minimum of 2 hours which ain't so bad for regular laptop computers. For gaming laptops, you're highly recommended to go as high as you can go so as to enjoy your gaming experience to the max whenever the power goes out

.
NOTE: Carrying around a carefully wrapped spare notebook battery ain't a bad idea especially when you'll be working out in the field all day without a power source.
Below is a tabled summary of the above information for easy perusal.
| | | |
| --- | --- | --- |
| | Regular Computers/Laptops | Gaming Computers/Laptops |
| Processor (CPU) | Intel Dual Core | Intel Quad Core |
| Screen Size | 15.6" | 17" |
| Random Access Memory (RAM) | 2GB of RAM DDR2 | 4GB of RAM DDR3 |
| Hard Disk (HDD) | 250GB @ 72000RPM | 250GB @ 72000RPM |
| Graphics Card | Intel Graphics Media | NVIDIA or ATI |
| Optical Disk Drives | CD/DVD-RW | Blu-Ray |
| Internet Access-Data Transfer | Webcam, Audio-Microphone, Wireless, LAN & Bluetooth. Minimum of 3 USB 2.0 ports. | Webcam, Audio-Microphone, Wireless, LAN & Bluetooth. Minimum of 3 USB 2.0 ports. |
| Battery Life | Minimum of 6 Cell Battery | As high as you can afford |
Thanks to Your Complete Laptop Guide for making this post possible

If you're looking to buy a laptop computer in Nigeria, I highly recommend you go to Gafunk Nigeria Ltd for the best deals on authentic HP/Compaq/Dell/Toshiba systems with 1 Year Warranty. Here's a direct download link to their frequently updated product and price list.
Please rate & share this article to help others. Thanks
You'll also like: