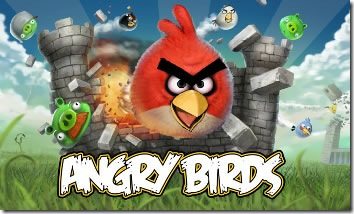 I've been literally haunted by the Angry Birds game on social media networks to the extent where I felt it was just another FarmVille by Zynga.
While going through my RSS Reader some minutes ago, I discovered that the game could now be played offline via the Google Chrome browser. A little bit of googling saw me stumbling on a link that allows one to download and play Angry Birds on your computer without an internet connection or browser

.
The download file is hosted @ MediaFire and weighs just 34MB. I've only just played a few minutes of the game and me likey mucho already. I just hope I don't get addicted to making the pigs pay for stealing bird eggs

.
DOWNLOAD ANGRY BIRDS TO PC BY CLICKING HERE NOW
NOTE: If you are asked for a password, simply use [email protected]. As soon as the download completes, simply extract and start playing by clicking on the Angry Birds icon.
You can get more info @ Play Angry Birds Offline On Your PC With Out Any Browser by Amatuer Geeks.
Please rate & share this article to help others. Thanks
You'll also like: