Downloading torrents over a slow connection is one frustrating task for those on dial-up connection and folks are constantly seeking new ways to download the files they want in record time. As we all know, the download speed of your torrents all depend on the speed of your internet connection, how many people are hosting complete versions of the file you want to download and how many people are connecting to those with the complete versions of your download.
Torrific has been around for some time now and pretty much makes downloading torrents faster than ever before, by downloading the torrent to their servers and providing users with a 24hr direct download link.
Here's how to download torrents faster than ever before using Torrific.
Sign up for a Torrific account, activate your account and log-in
Get the download link for your torrent and paste it in Torrific as shown below

Click on Initiate Bittorrent transmission and Torrific starts to download the file to their servers. As soon as the download is complete, an email will be sent to you alerting of the availability of your torrent's  file direct download link.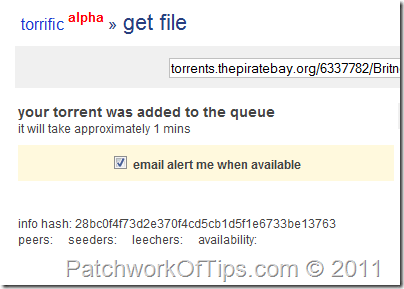 Minutes later, you would get an email alert. Open the email and click the link within and you would be taken back to Torrific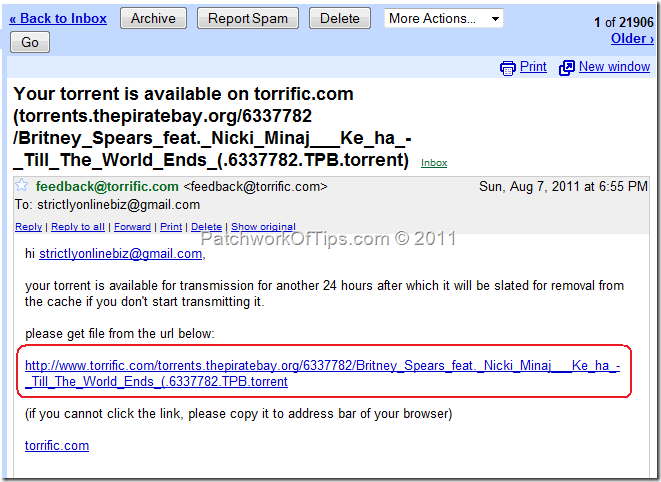 Click on the link of your file in your Torrific dashboard as shown in the capture below and in the next page, click on the file name to begin downloading your file with your favorite internet download manager which in my case is Internet Download Manager (IDM)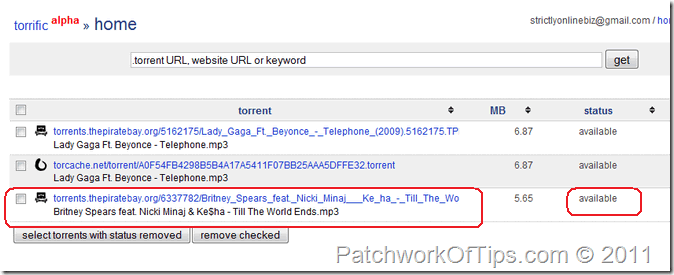 That's all folks

This post was made possible by Hack Digital.
Please rate & share this article to help others. Thanks
You'll also like: