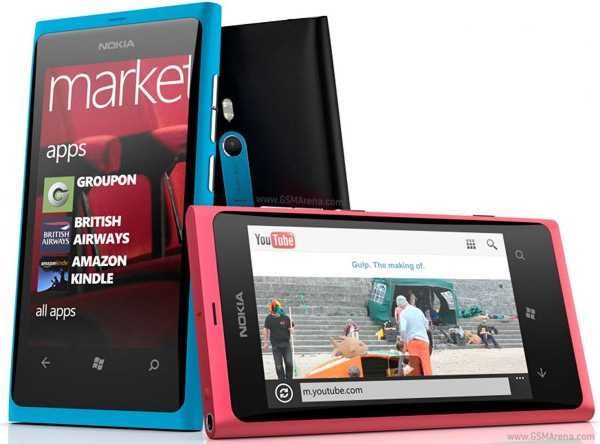 The much anticipated first in a series of Nokia Windows smartphone to come, the Nokia Lumia 800, is now available to the public via Vodafone UK with awesome bonuses such as £60 worth of vouchers spread over 6 months and redeemable at Amazon.co.uk for the first 10,000 orders as well as 3 months of free mobile internet.
For now, Vodafone UK is only selling the black version while the cyan(blue) version is in pre-order phase. Interested parties can get it free of charge but will be required to sign a 2 year, £36 contract that offers 600 minutes, unlimited texts and 500MB of mobile internet data, as well as 1GB of BT Openzone Wi-Fi access monthly.
Unlocked SIM-free versions of the Nokia Lumia 800 as previously verified by The Inquirer, should also go on sale today via long time independent retailers, the Carphone Warehouse and Phones 4 U.
For those who would rather not pitch tent with Vodafone UK, other major UK mobile networks like Orange, T-Mobile, and Three are expected to announce the availability of this Nokia Windows phone on their network any time soon.
The Nokia Lumia 800 runs pretty fast on a 1.4 GHz Scorpion processor with Microsoft Windows Phone 7.5 Mango operating system and features a 3.7inches AMOLED capacitive touchscreen with Gorilla glass display with 8MP Carl Zeiss optic lens camera.
Full features of this all-touchscreen Nokia smartphone are readily available via GSM Arena.
P.S: Nokia is presently giving away 5 Lumia 800 Windows phones FREE. Click here to participate in the competition ;-)
Please rate & share this article to help others. Thanks
You'll also like: