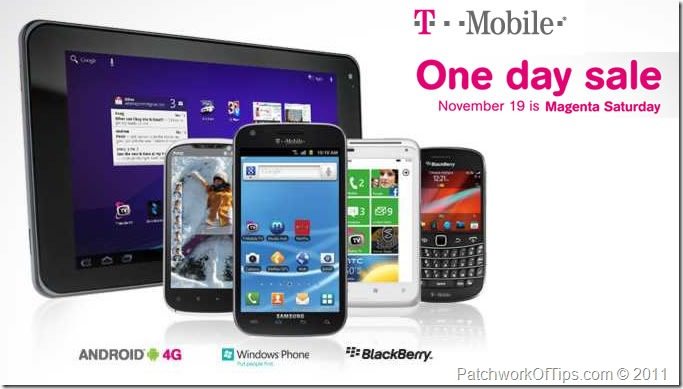 Days ahead of the ever popular Black Friday sales rush, T-Mobile USA has declared this coming Saturday, November 19, Magenta Saturday.
On this day, major 4G smartphones/tablets such as the HTC Amaze™ 4G, Samsung Galaxy S II™, HTC Radar™ 4G, BlackBerry® Bold™ 9900 and the T-Mobile G-Slate will be on sale for just $49.99 while LG's myTouch® Q, Samsung Exhibit II™ and Dell Streak 7 will go for $0.00 all after a mail-in rebate card.
Newbies to the network are expected to hook on to a qualifying two-year agreement with any T-Mobile Unlimited Value™ plans while old customers must have spent like 18  months on the network to be eligible for upgrade.
T-Mobile's Value plans are basically designed to offer unlimited talk, unlimited text and unlimited data (2 GB of 4G data) for just $49.99 monthly
With this move, T-Mobile USA seeks to increase the number of subscribers on their fast expanding American 4G network
Please rate & share this article to help others. Thanks
You'll also like: