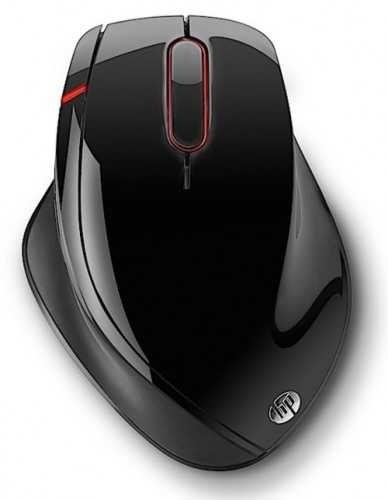 Just when I thought that Facebook was only getting dedicated love from mobile phones, Hewlett-Packard (HP) goes and releases a new wireless mouse that works via Wi-Fi instead of Bluetooth and comes complete with a dedicated Facebook button
With a super sexy curvy design and rubber side grip, the HP X7000 is one wi-fi mouse that was most certainly created with maximum comfort in mind thereby minimizing wrist injuries from continuous usage.
The scroll wheel which this computer peripheral is generally known to come with, has been expertly replaced with a beautiful touch-sensitive scroll button while adding six buttons that can be customized to open just about any application with one of them dedicated to Facebook only!
HP's X7000 wireless mouse is designed to work on almost any surface with a 9 month battery life but will unfortunately only work on systems with Windows 7 operating system.
Price is fixed at $59.99 via HP Shopping.
Please rate & share this article to help others. Thanks
You'll also like: