I gave up on subscribing for any paid antivirus/antimalware services as I had the free Avast Security for Mac and I wasn't really doing any serious web surfing on my Windows 10 partition. I was okay with Windows Defender and saving $30 a year is a big deal. lol. Unfortunately Avast Security for Mac's data consumption became too hard to ignore so I decided to switch to another antivirus service. Sometimes the silly app would zap as much as 250MB on turning on my laptop. Lord knows if they are mining tons of data from we the free users.
Anyway I settled for Kaspersky as I stumbled on a way to get it cheaper than offered on their official US site. It comes with a fully functional 30 day trial period.
On the US site it costs a whopping $59.95 for 1 year subscription for 1 device and $119.95 for a 2 year subscription for 3 devices.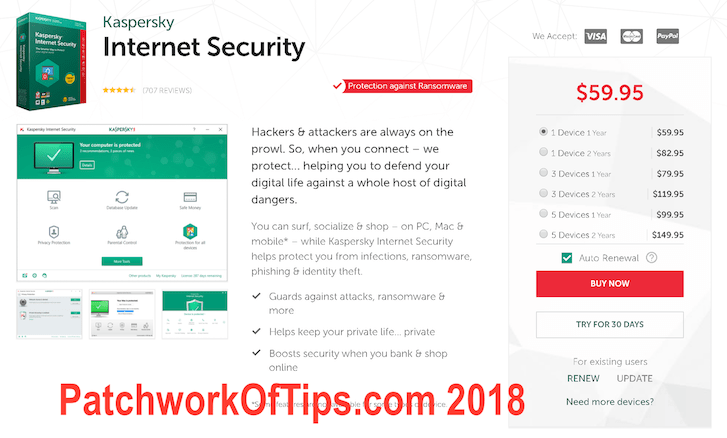 If you go through their South African affiliate site, you can get it cheaper at just $41.96 for a 2 year subscription for 3 devices.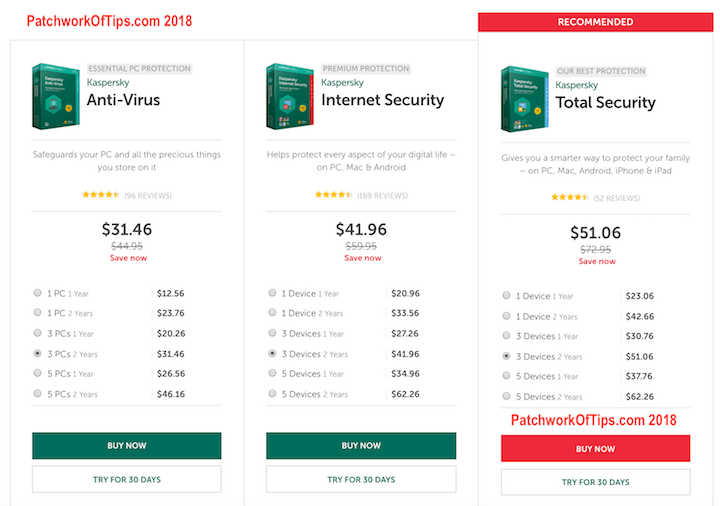 Click here to visit Kaspersky South Africa.  I advise you download, install and run the 30 day fully functional trial version of the app before you part ways with your money. That way you can be sure it plays nice on your devices. You can get it here
NOTE: If you actually go for the 2 year subscription for 3 devices offer, it only covers 1 Windows PC, 1 Mac and 1 Android. The 5 devices option seems to cover 2 extra devices on any of the three supported platforms.
If you wish to extend coverage to an iOS device (iPad or iPhone), you should get Kaspersky Total Security which comes at an extra $10.
So far so good, the experience has been wonderful. Data consumption is down to normal and my sanity isn't threatened each time I turn on my macbook.
Why bother with fake blacklisted serial numbers when you can get full protection that works for cheap.
UPDATE 24 March 2018: If you need more incentive to hop on Kaspersky Internet Security you'd be happy to know that it comes with an inbuilt ad blocker. I wasn't aware until I noticed there were no ads on my web pages + my Google Analytics stats just wouldn't load. Unfortunately this feature isn't available on the android version. I have no idea if its present on the iPad and iPhone app.
Please rate & share this article to help others. Thanks
You'll also like: