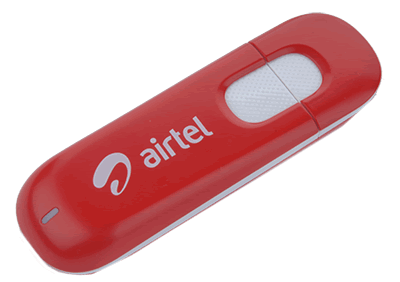 Airtel Nigeria is currently running a promo whereby as a sign of *appreciation* for you buying a 1GB data plan, they give you a free USB internet modem.
The problem with this promo is that the 1GB data plan costs a whooping N3,000. See here.
Someone in their marketing department is obviously sniffing Araldite 'cause I really don't understand the rationale behind this over-priced promo if there's an existing promo that allows customers to buy the USB dongle (modem) for N3,990 with 2GB of data free on activation for the first month followed by 100% data bonus on activation of data bundles from 200mb to 1GB, for the next 12 months. See here.
No word yet on what is the make and model number of this modem so there's no way of knowing if it can be unlocked free of charge or via DC UnLocker only which requires a token fee. In general all modems sold by telecom companies are sold locked to the network.
If you're gonna sign up for the promo, do please be kind enough as to let us know what model it is and how easily it can be unlocked. Thanks ;)
Please rate & share this article to help others. Thanks
You'll also like: