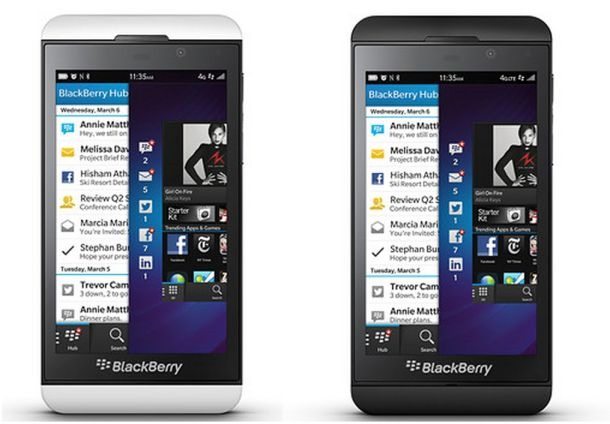 The much anticipated launch of BlackBerry 10 has come and gone but not without leaving a very bitter taste in my mouth.
BlackBerry 10 will NOT offer full BIS support
BlackBerry's excuse is that the default browser was made so rich to the extent that it's pretty much a data guzzler!
Applying data compression technology to their browser would defeat the purpose while tasking their servers.
Let's face it, a large number of end-users don't really care much for mobile browsing richness as long as dem web pages load pretty fast. The whole flash/html richness ish is something peculiar to geeks only IMO.
Quite a lot of us make use of Opera Mini and believe me you, we are not complaining at all. (If I'm wrong do please let us know in the comment section oh)
Seriously, I really wonder what was going on in Thorstein's head when he made this decision. He claims they are looking to generate money from rendering services as hardware sales are pretty much in the dump, yet he's further driving hardware sales down (in a way) and probably reducing the number of BIS subscribers with this (IMO) stupid move.
The success of Blackberry in Africa has always been linked to the cheap internet access its BIS plans offers.
Why kill the African Golden Goose (BIS) ehn?!
Is it really that difficult or expensive to create a technology that allows users to choose BIS/Wi-Fi or regular mobile data plan on the new blackberry phones?
If they are having issues handling the traffic going through their servers, they might as well apply data caps across all networks and ditch the current all-you-can-eat data plans touted by some networks. Globacom Nigeria has one of 3GB while Airtel Nigeria has one of 1GB (Airtel is justified as you can tether the plan to a laptop or any other internet enabled device). MTN Nigeria's 200MB cap affects only select number of people
I can get more work done over EDGE on my blackberry than regular EDGE on my android phone. That's just the honest truth and it's down to the data compression that BIS offers
What stops them from creating data plans that support both BIS and normal data so that Skypers and BBM video fans can knock themselves out since they don't have access to Wi-Fi
Looks like Thorstein's plan all along has been to turn the blackberry into a full fledged high-end smartphone and sell it off to the highest bidder. And he might just succeed, if he has enough subscribers who don't give a f**k about this whole BIS brouhaha.
As expected, Nigerian BB fans who have being looking forward in earnest to the arrival of BlackBerry Q10 and Z10 aren't smiling at all as we can see from the comments @ http://mobility.com.ng/blackberry-10-data-consumption-you-cannot-eat-your-cake-have-it/
My heart goes out to Nigerian developers that created BB10 apps that are tailored mainly to Nigerians as they'll be seeing low downloads

The only good news so far is that BIS support will stay in place for older BB devices thus I'll hold on tightly to my awuf BlackBerry Bold 9900 for now
Finally thank God I already have my BlackBerry Playbook so I can enjoy the BB10 experience if I never get a BB10 phone.
UPDATE (February 2, 2012): Adam of CrackBerry.com just stated that as at the moment, it's only BlackBerry Social Plans that would not be supported on BB10 platform. No official words yet from the management of BlackBerry.

P.S: Wait oh! Come to think of it, if BlackBerry 10 doesn't support BIS does that mean we'll be unable to access the web on our Playbooks via BlackBerry Bridge if we make the move from OS 2 to BB 10? Gosh, the whole sweet sexy blackberry world seems to be crumbling fast. Hian!
Please rate & share this article to help others. Thanks
You'll also like: