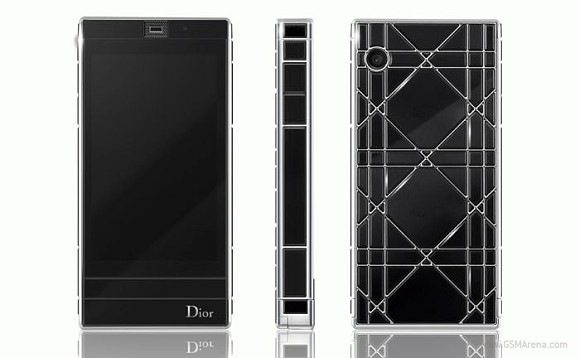 The uber glamorous House of Christian Dior has released yet another set of fab mobile phones made of precious materials such as sapphire crystal, steel, gold, diamonds and pearls. Weighing around 137 grams and sporting features such as a 3.2" touchscreen with 854×480 pixels resolution, only 99 pieces of the device were constructed with the entry level prototypes costing about €4000.
Full features of this luxury high end smartphone are yet to be ascertained but they seem to include a Dior theme with customized sounds, 5MP Camera, microSD card slot and data connectivity which should include GPRS/EDGE/HSDPA and Bluetooth.
Depending on the features of the operating system and CPU, this is one android smartphone that might need frequent recharges as it comes with a mere 900 mAh battery.
Diamond encrusted versions of the Dior Phone Touch are rumored to go for as much as £85,000 from Christian Dior's Couture UK website.
Please rate & share this article to help others. Thanks
You'll also like: