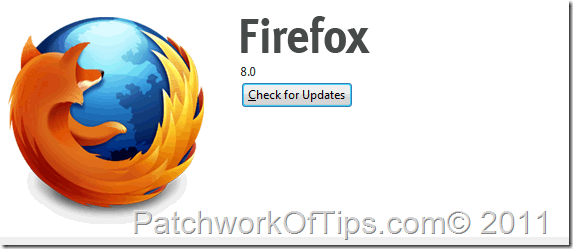 Just over a week ago, December 14th to be precise, the not so famous but uber useful Bolt Browser was shut down due to financial difficulties. While it lasted, it was one of the very few mobile browsers that could render desktop like versions of a myriad of websites on mobile phones irrespective of screen size.
With its sad demise, one big question out there seems to be how free mobile and desktop browsers providers make money to keep their project alive.
So far so good and aside from donation from individuals and the corporate world as well investments they make, there are two major ways free web browsers like Firefox and Opera make money and one of them is via incorporation of search engines in their free browsers.
It's a known fact that you can do a quick web search in Firefox by simply typing into the address bar without having to worry about the search bar beside it. By default, all web searches on Mozilla Firefox are channeled through Google and that's where the money comes in for them.

It's now a know fact that the major search engines (Google, Bing, Yahoo, Yandex, Amazon, and eBay) pay Firefox royalty fees for incorporating their search engines into the architecture of their browser. The latest gist now is that Google has allegedly signed a whooping $1 billion 3 year contract with Mozilla Firefox which amounts to roughly $300 million a year and that's aside from whatever Bing, Yahoo and the other Google competitors are willing to pay them.
The second fund generator for free browsers is Advertisements. This is something Bolt Browser tried to do towards the end of its run but failed hopelessly at probably because it wasn't well presented and thus looked pretty tacky.
Opera Mini over the past few months have been holding meetings with major mobile networks across the globe and MTN Nigeria as well as Etisalat Nigeria were on the list and these meetings has probably giving rise to the launch of a host of branded Opera Mini browsers like Opera Mini For MTN Nigeria and Opera Mini For Etisalat Nigeria.
These branded browsers all have links to the portal and main pages of the mobile network and I can bet you Opera software is getting paid for those links.
For a month or so Opera Mini For BlackBerry has been showing ads for Mxit Mobile Chat, Facebook etc on their home page in the section highlighted in blue below and all of a sudden, the ad there became focused on Etisalat Nigeria promos and what's more, Opera Mini For BlackBerry's loading screen now shows the Etisalat logo.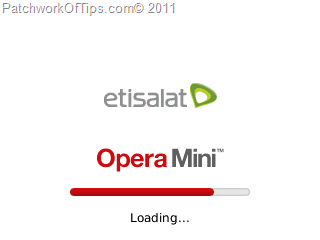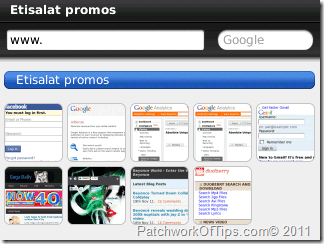 NOTE: I'm currently on Etisalat Nigeria's BlackBerry Complete Plan after jumping ship from Glo Nigeria's BlackBerry Complete Plan.
Recapping the whole article, it's pretty evident that free web browsers make money online via donations from individuals and corporate organizations, search engine sponsorship and advertisement.
Please rate & share this article to help others. Thanks
You'll also like: