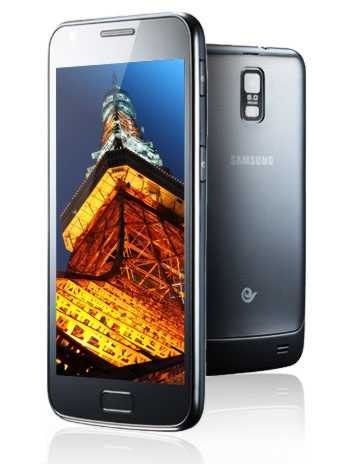 Samsung Electronics is at it again as they seem to have lined up their major Dual SIM smartphones for an end of the year 2011 release.
Coming on the heels of the recent announcement of the Samsung GALAXY Y DUOS and Samsung GALAXY Y Pro DUOS, the humongously successful Samsung Galaxy S II will be getting a Dual SIM version tagged Samsung I929 Galaxy S II Duos.
Unlike the previous Galaxy dual SIM models, the I929 S II which is currently available in China, will support both CDMA2000 and GSM networks instead of just GSM.
The regular features for which the I900 Galaxy S II is loved such as the 4.3 inch Super AMOLED Plus capacitive touchscreen, 1.2 GHz Dual-Core CPU, 16GB/32GB internal storage, 1 GB RAM, 8 Megapixels camera with autofocus/ LED flash and an upgradable Android Gingerbread amongst others, have all been maintained with the only notable difference being in the thickness of the device.
Due to the increase in battery capacity and size, the all new Samsung I929 Galaxy S II Duos is 1.3mm thicker and 16g heavier than the Samsung I900 Galaxy S II.
The Android platform just keeps expanding at a pretty fast rate that one wonders if it's bound to crash soon given that with their rise in the mobile technology world, they've been the target of loads of malware attack.
One thing that baffles me with these recent Dual SIM releases including the Brazilian bound Motorola Fire Dual SIM Dual Standby, is that I always assumed Africa was the major market for Dual SIM mobile phones given for example the popularity of Chinese manufactured Dual SIM and even Tri-SIM phones in countries like Nigeria.
The dual SIM niche of the mobile phones market over here is ripe for domination but all of a sudden we are now second or third on the list in terms of time of availability for these devices.
Please rate & share this article to help others. Thanks
You'll also like: