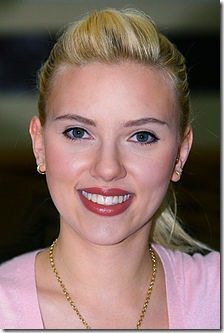 When IBM launched the first smartphone (IBM Simon) way back in 1992, mobile phone users worldwide suddenly discovered that they could do more on the move just from their mobile sets. The incorporation of large internal memory spaces, the use of microSD cards and of course mobile internet made us depend on these phones for the mini traditional PCs that they were.
As PCs were always under constant threat of virus/malware attack so became the smartphones.
American actress Scarlett Johansson recently went through the ordeal of having her smartphone hacked and nude photos contained within spread across the internet.
It's about time we take measures to protect our private data contained within our mobile devices and the folks over at BullGuard ever willing to show us how to do so, have released a detailed infographic that chronicles how mobile malware gets on our smartphones and how we can prevent them.
Check it out below. Enjoy and be sure to protect yourself from smartphone hackers

.
I've managed to reduce the size from 1.5MB to a little above 900KB for those on low bandwidth/slow internet connection.

This infographic is best viewed on your computer not on your mobile device.

Please rate & share this article to help others. Thanks
You'll also like: