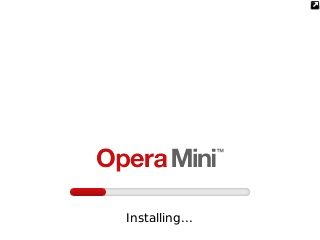 Close to a month ago, Opera Mini 6.5 was released for most major mobile platforms, with the Blackberry OS not excluded. Unfortunately some blackberry subscribers had issues installing the application on their devices and on further investigation, it was revealed that Opera Mini was also consuming our call credit instead of using the BlackBerry Internet Service subscription.
Considering the fact that I had used Opera Mini for Blackberry flawlessly while on Globacom Nigeria's BlackBerry Plan, I made the conclusion (backed by reports from Etisalat customer care reps) that Opera Mini just wasn't compatible with the Etisalat Nigeria's BlackBerry Plans thus I wrote the post Beware Of Etisalat BlackBerry Plan: Opera Mini Not Supported.
Like others before me, I had filed a complain via the Opera Forums and the Opera team got together to create a fix which they've now released today. Apparently some modifications they made to the app made it somewhat incompatible with BlackBerry 6.
Thus Opera Mini for BlackBerry moves from version 6.5.27025 to version 6.5.27548.
With this new release, Opera has fixed the issue of Opera Mini not installing on some BlackBerry devices running OS 6.0.
I've tested it now and my call credit has remained intact thus proving it now works with BIS.
To upgrade to the new version of Opera Mini 6.5, simply point your Blackberry default browser at http://m.opera.com and install over the previous version.
I'll be downloading this version to my PC should in case sh*t happens with the next upgrade too and I'll also be sticking with Etisalat Nigeria's BlackBerry Services now
Please rate & share this article to help others. Thanks
You'll also like: