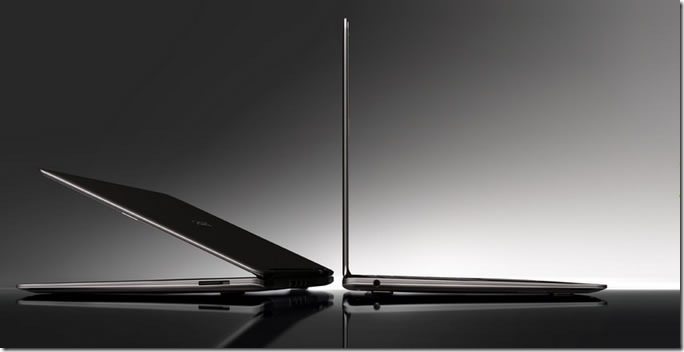 Ultrabooks are slim, light, portable and powerful laptops powered by Intel chips and Acer has launched a new one under the name Aspire S3. Touted as one of the cheapest ultrabooks at $899, this new addition to Acer's line of slim laptops comes encased in a 2.98 pounds 0.51-inch thick aluminum and magnesium chassis.
TOP FEATURES OF ACER ASPIRE S3 ULTRABOOK
Operating System: Windows 7 Home Premium
CPU: Intel Core i5-2467M CPU and 4GB of RAM
RAM: 4GB
Graphics Card: Intel HD Graphics 3000 GPU
Screen Size/Resolution: 13.3-inch 16:9 HD screen with 1366 x 768 resolution
HDD: 320GB with 20GB SSD for speedy boot times
Acer Hybrid Standby Technology: 50 days of standby power and 6 hours of continuous use.
The Acer Aspire S3 Ultrabook hits retail stores later this week.
Please rate & share this article to help others. Thanks
You'll also like: