With the advent of Facebook's vanity urls, it's now a little bit difficult to find out your facebook profile's id number. This ID number is unique for each and every account on facebook.
Facebook Plugins such as Facebook Comment Control and Facebook Comments For WordPress require your Facebook UID or User ID number to be able to poll comments, send notifications etc.
Here's how to get yours without a fuss.
Log into your facebook account and to your profile page.
Just as shown in the image below, place your mouse over your profile pic and then look @ the status bar of your browser to get your facebook profile id or user id.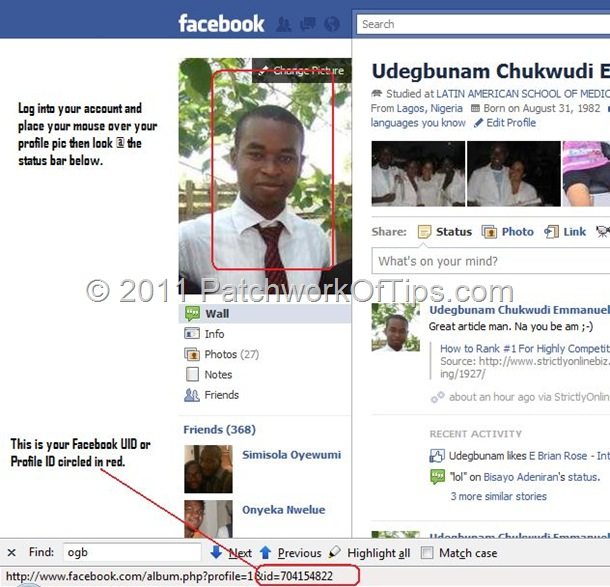 That's all there is to it. Enjoy and share with your friends on Twitter, Facebook etc

.
Please rate & share this article to help others. Thanks
You'll also like: