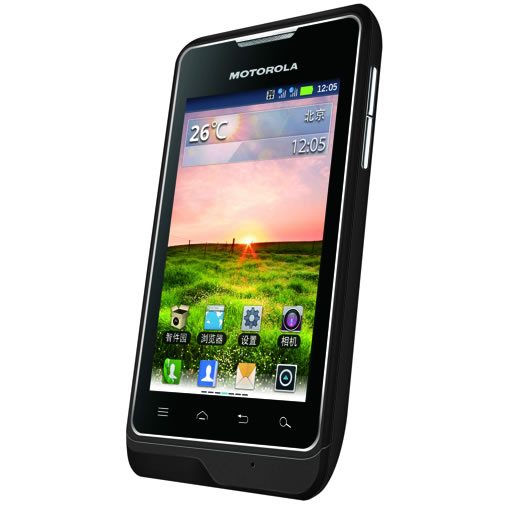 Somewhere along the line I think I missed the memo that said Africa was no longer a hotspot for dual SIM mobile phones 'cause I sincerely can't understand the moves of the likes of Motorola launching their flagship dual-sim handsets in far away Brazil and now China.
With the price pegged at $160 = N25,000, this 3.5″ HVGA all-touchscreen display phone will run on Android Gingerbread OS with an 800MHz processor and 512MB RAM.
Other features include a 3.2MP camera, internet connectivity via GPRS/EDGE/HSDPA/Wi-Fi, GPS and of course MicroSD support of up to 32GB.
In the past Motorola has been quite active in the Nigerian mobile market but over the years, other brands have taken over leaving them behind. If reports are anything to go by, RIM's BlackBerry seems poised to be the most successful smartphone in the market and they haven't even started running *aggresive* adverts yet!
If this device ever hits our shores, we'd be sure to let you know ASAP!
Please rate & share this article to help others. Thanks
You'll also like: