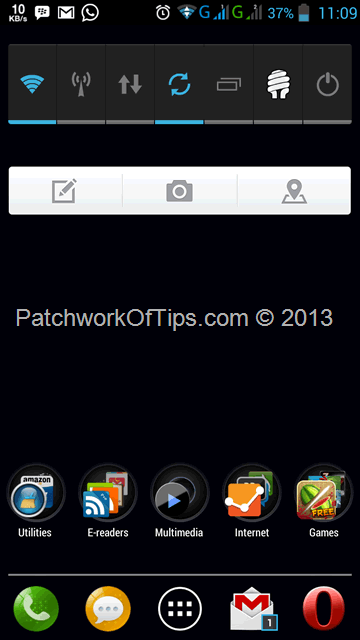 As you can see in the screenshot above, it seems all Lenovo Android phones come with two ugly icons depicting what network mode your SIMs are locked on to by default. Other than being hideous, these two icons take up space in the status bar which could be used for better things
If you're looking for how to get rid of them, do continue reading
NOTE: I can't go into much details about the process, so only proceed if you're used to flashing custom roms and probably soft bricking your device in the process. Your Lenovo phone MUST be rooted for this to work and you must have Root Explorer app installed on your device. Also this fix changes your battery icon to a circular battery icon with percentage. If you want to switch back to the normal android battery icon, you can do so by using GravityBox.

I carried out this test on my Lenovo P780 OS Version S119_130929 using the exact method below though it varies from what appears at the source.

Make sure to backup your device completely before proceeding. If anything goes wrong and you don't have a backup to revert to, you're on your own.
Download the appropriate file for your phone. The files below are for Lenovo phones made for the rest of the world. Not the Chinese version. You can know your version by going to Settings >> About Phone >> Version Info >> Build Number. Your build number must have ROW written in it.
S920 MOD (I don't know which version this is)
Rename the downloaded file as LenovoSystemUI.apk and transfer it to your phone if it isn't there already.
Launch Root Explorer, navigate to the root of the system then go to system/app/ and copy LenovoSystemUI.apk to your SD card. This is sort of a backup should something go wrong
Next navigate to where you stored the downloaded / renamed LenovoSystemUI.apk file. Copy it and go back to system/app folder and paste it there. You'll be asked to mount the system as R/W. Do so and you'd be prompted to confirm that you want to replace the existing file with the new one. Accept and allow the copy to complete.
Your phone should freeze for a few seconds and then automatically reboot itself revealing a 3G/G icon free Lenovo status bar.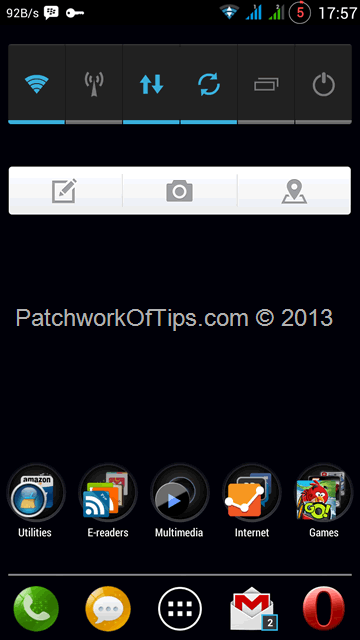 And that's all there is to removing the 3G – G icons in your Lenovo android phone status bar. Feel free to let us know if this works for you or not by commenting below.
For more info, do please visit the source below. You might need Google Translate though

Please rate & share this article to help others. Thanks
You'll also like: