I posted  a review about this on my YouTube Channel last week or so and I just wanted to post a little update.
I complained about the white cast it leaves on my skin especially on my face which is why I decided to restrict myself to using it on my arms only as I can manage walking around with the whitecast it leaves there. Unfortunately such is not the case anymore.
I think the dry cold harmattan weather has everything to do with this. It dries up really fast on application and leaves visible nasty residue most especially in the crease of my elbows.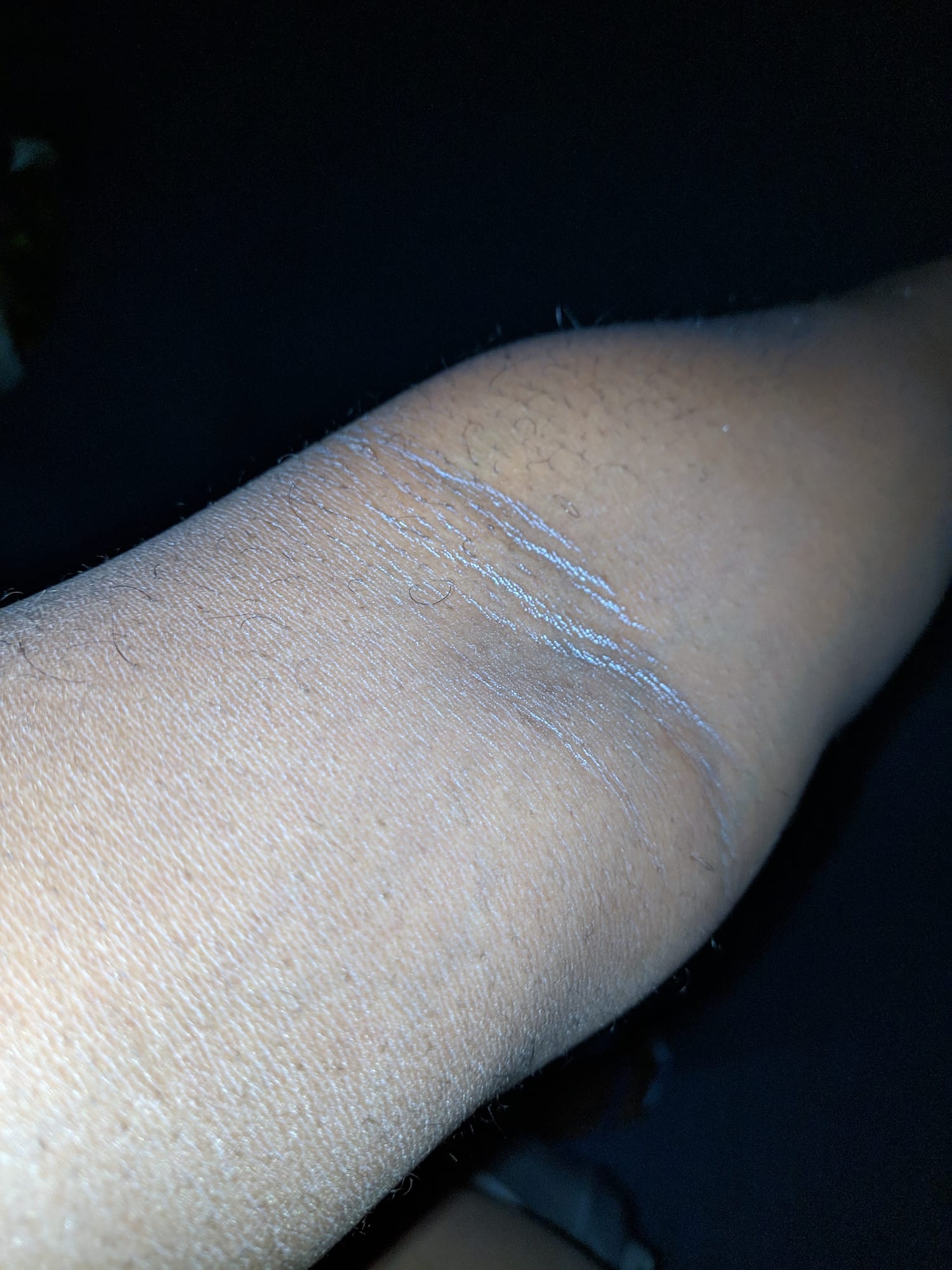 I've decided to just trash both bottles and move on. Also lately I've noticed it leaves a nasty sticky feeling in my palms that I find myself having to wash it off my hands after like an hour or so of application. With that stickiness comes accumulation of dirt under my nails and on my palms.
I really had high hopes for this sunscreen but alas.
If you haven't seen the video, you can watch it below. If you can't be bothered (data issues), in summary:
Cons of Sunsense Ultra SPF50+
Sticky white cast.
Somewhat nasty smell.
Poor packaging that leads to leakage even when sealed.
Needs a good shake before use.
Can leave yellowish brown stains on spillage.
In summary this is one sunscreen you should leave for really pale skinned folks.
FTC Disclaimer: Any video on this website which is sponsored will be clearly marked as such. Product links on this website are sometimes affiliate links which means that if you were to click on them and order something off the landing site, I will be getting a commission on the retail price. Do please note that this commission DOES NOT affect the retail price in any way.
Buy Sunsense Ultra SPF 50+: https://www.patchworkoftips.com/go/sunsense-ultra-spf50/ (Amazon UK)
Please rate & share this article to help others. Thanks
You'll also like: